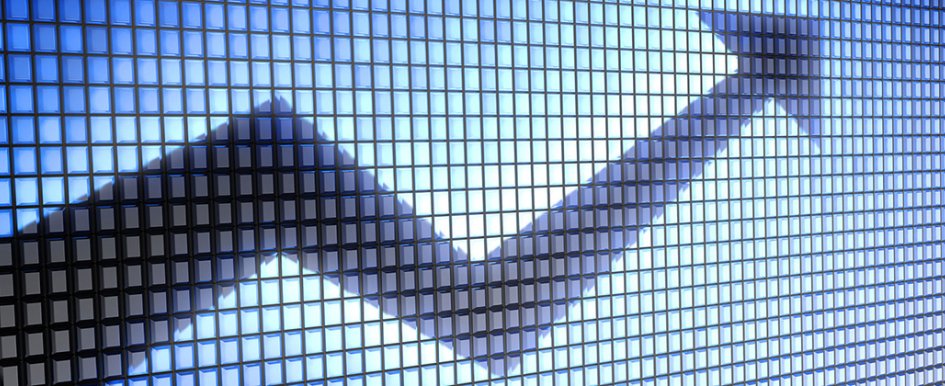 3 takeaways to help guide rental decisions in your sector
Tuesday, October 31, 2017
The latest quarterly update to the 5-year forecast for equipment rental industry revenues released by the American Rental Association (ARA) continues to call for steady gains through 2021. How does the late July outlook—a quarterly update of the ARA Rental Market Monitor by IHS Markit, the business information provider that compiles the data and analysis in partnership with ARA and Rental Management—apply to contractors across the spectrum of United States nonresidential construction sectors? The projection is based on underlying economic fundamentals that drive construction business, which in turn drives rental of construction, industrial and general tool and light construction equipment. The following article lists three things construction business managers can take away from the forecast.
1. Economic Data Continues to be Positive
The U.S. equipment rental industry continues to post strong performance numbers that nearly double the growth rate of the economy, a trend that is expected to continue for the foreseeable future. The latest rental forecast projects U.S. equipment rental revenue to reach $49.3 billion in 2017, up 4.7 percent over last year. It calls for rental revenue to grow 5 percent in 2018, 5.8 percent in 2019, 4.4 percent in 2020 and 3.9 percent in 2021 to reach $59.4 billion combined for all three segments of the industry (construction and industrial, general tool and light construction and party and special event). This update reflects relatively steady projections for real gross domestic product (GDP) growth over the next few years in the U.S. of 2.3 percent in 2017, 2.7 percent in 2018 and 2.3 percent in 2019.
"Job growth remains strong, GDP growth is solid, consumer confidence is high and housing continues to improve slowly, although construction spending has been flat," said Scott Hazelton, director, economic consulting at IHS Markit.
"With recent evidence proceeding roughly as expected, we continue to call for growth rates near 4 percent for construction/industrial and general tool equipment rental revenues."
Overall U.S. construction growth in 2017 is projected to be 5.9 percent, with forecasted growth rates by sector as follows:
Mines and wells: 72.1 percent
Commercial: 7.0 percent
Residential: 4.3 percent
Public education: 4.0 percent
Highways and streets: 0.2 percent
Healthcare: -1.2 percent
Public utilities: -1.5 percent
Manufacturing: -9.5 percent
"The U.S. economy is in the advanced stages of expansion, which means growth rates are slowing down in sectors such as commercial construction," Hazelton said. "However, the construction industry could gain momentum depending on how Congress deals with tax reform and infrastructure investment."
2. Tax Reform & Infrastructure Spending are Wild Cards
Looking ahead to 2018, the July rental industry forecast makes two key U.S. policy assumptions:
A reduction in the statutory corporate income tax rate from 35 percent to 25 percent, partially offset by fewer tax breaks, starting January 2018.
Additional public infrastructure investments totaling $250 billion over 10 years.
While ARA continues to work for more significant reductions in corporate tax rates for both C-form corporations and pass-through entities, as well as more robust infrastructure spending, the more conservative assumptions used in this forecast provide insights to the potential impact of these changes in fiscal policy. These stimuli would have a substantial impact on construction growth in 2018.
For example, a $25-billion increase in infrastructure investment would drive a 10.5-percent growth rate in highways and streets investment next year, according to the latest IHS Markit projection. While tax reform and an infrastructure spending increase are currently expected to accelerate the economy, there is considerable uncertainty regarding the outlook for 2018.
"Such stimulus would push rental revenue growth toward 5 percent," Hazelton said. "Yet the lack of legislative consensus, even within the majority party in Washington, D.C., does give reason for concern that expected stimulus might not be forthcoming. We will be paying close attention to federal policy over the next few months, as forecast risk has moved significantly toward the down side next year."
---
Find a Rental Store
To help contractors find equipment rental partners, the ARA offers rentalhq.com, an online rental store locator. Visitors can enter the type of equipment needed and their zip code to obtain a list of local, ARA-member rental companies that can assist with meeting their specific needs.
---
3. Rental Offers a More Reliable Option
Economic forces brought on by the 2008-2009 financial crisis, changes in equipment technology and the specialization of equipment have led contractors to buy less equipment than they did prior to the downturn. This is evident in the increase in the ARA's Rental Penetration Index, which measures the amount of construction equipment that is sold into the rental channel as a percentage of total construction equipment manufactured. IHS Markit recently estimated the Rental Penetration Index for 2016 at 52.8 percent.
The Rental Penetration Index shows construction business owners have grown accustomed to the benefits of renting equipment. Rental enables contractors to accomplish the following things:
Reduce capital expenses and allocate dollars to areas with the highest return on investment
Supplement basic equipment with specific rental machinery only when needed to extend a fleet and compete for more jobs
Ensure equipment has the latest safety features and Tier 4 emissions-compliant engines
Experience the convenience factor of on-site delivery, which saves money and time
Get exactly what they need, rather than trying to make do with something else
Gain confidence that the equipment is well maintained and ready to go
Eliminate or decrease the need for warehouse or storage space
Regardless of whether the construction industry receives a substantial boost from tax reform and increased infrastructure investment, the rental market is expected to maintain stability.
"If the forecast remains steady, we anticipate rental numbers roughly consistent with construction growth at 4 to 5 percent," Hazelton said. "If construction growth should decrease in the absence of tax reform and infrastructure passage, we expect a more moderate slowing in the growth of rental revenues. In times of less confidence, renting is a way for contractors to reduce exposure to capital investment and increase performance."
Rental Segments Defined
Construction & Industrial Equipment
Construction equipment is almost exclusively rented by construction firms or contractors who need earthmoving equipment, access equipment, pumps and generators. Earthmoving equipment includes loaders, excavators and articulated dump trucks. Access equipment includes aerial work platforms, scaffolding and telehandlers. Industrial equipment comprises a broad range of equipment used in the production or movement of other goods and services. It is often mechanical and controlled by trained operators. Examples of the wide range of equipment include oil field and refinery equipment, manufacturing machinery, transportation equipment and medical equipment, as well as rental equipment and tools used for plant maintenance and repairs. It is rented by both construction and industrial end users.
General Tool & Light Construction
The general tool segment includes items usually rented by professional contractors and do-it-yourself homeowners for light construction. Examples include small handheld tools, yard-care equipment, jackhammers, concrete and tile saws, pressure washers, small generators, scaffolding, walk-behind trenchers and small skid steers.