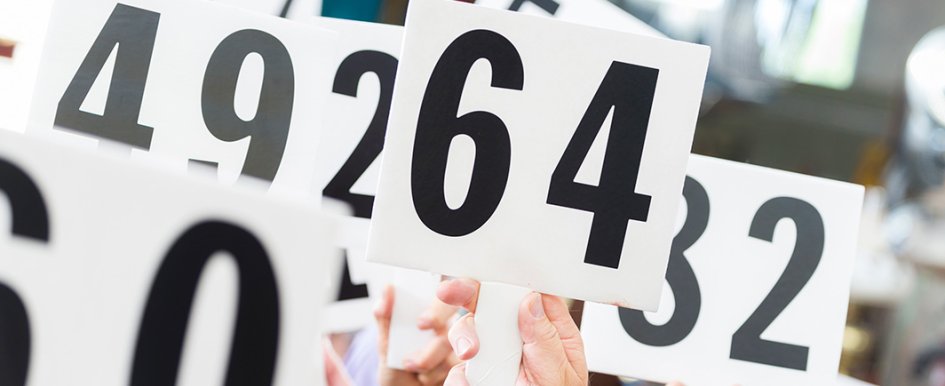 5 details to examine before you make your next purchase at auction
Wednesday, December 28, 2016
Whether you are a first-time buyer or already familiar with the auction process, purchasing heavy equipment, accessories or tools in an auction requires planning so that your dollar can work as hard as you do.
In the same way that a project begins with a schedule and budget, your buying process must begin with information on all aspects of the purchase.
Being prepared before the purchase begins will help keep surprises to a minimum and pave the way for a smooth transaction. The following are five details to examine before you log in online or attend your next live auction.
Inspect the machinery—When buying online, use a marketplace that provides detailed inspection reports. You want a vendor you can trust, and one that has a large inventory available. Thorough inspection reports provide an upfront summary of the equipment's key features, an overview of the equipment's condition and a list of value-added services available with the purchase. When buying on-site, look for the same information, in addition to operating the piece to check for brakes, transmission, engine noises and exhaust output. Check the equipment for structural cracks, corrosion, welds and worn components.
Look at the data—The data will help you determine the best auction for your purchase. How many similar machines can you choose from at any particular auction online or on-site? Look for a marketplace that provides value-added services, including financing, warranty and transportation options. From there, determine your top bid by assessing the machine's hours and condition. Don't forget to factor in transportation costs, taxes, transaction fees and other expenses. Keep in mind that government fees may apply. Environmental standards could be different if you are buying across borders.
Evaluate market prices—Research similar items to get a handle on the price range. It's a good idea to look at machines a step above and a step below the one you are considering to understand variation in prices across similar models. Look at the extras and accessories as well. These are worth consideration, especially when you go to resell the piece of equipment. When you have a specific machine in mind, understand the typical repairs and cost of operating the machine and calculate the depreciation rate. If the seller's information is available, take into account the seller's reputation for maintaining equipment. Some rental companies keep equipment in ready-to-work condition—all good to know when calculating the total cost of ownership.
Align your purchase with the needs of your business—Rotating and repairing your equipment is more convenient and can save money on maintenance if you stay with one brand. Looking ahead, technology is advancing quickly in the heavy equipment market, adding a new dimension to fleet management. Assess your need for newer technology when managing your fleet. Telematics and Tier 4 innovations are a couple of examples of how brands will set themselves apart from competition in the near future.
Leave the auction when you have hit your max—Some online auctions let you set a bid and stop at your predetermined maximum dollar amount; no drama involved. Live auctions are often intense and exciting—that is their purpose. As a result, buyers may leave the auction with their wallets a few hundred dollars lighter than they planned. As singer, songwriter and Country Music Hall of Fame member Kenny Rogers advised, "You've got to know when to hold 'em. Know when to fold 'em."
The last and most important thing is to give yourself time. Whether bidding online or in person, arrive early so you are familiar with the auction's process and rhythm. Read the catalog, if there is one available, review inspection reports, ask questions and get comfortable.
Building and supplementing your heavy equipment inventory through an auction requires a little savvy and legwork, but the payoff can amount to thousands of dollars. Remember these tips so that when you drive your new wheel loader, you can revel in your latest smart auction purchase.