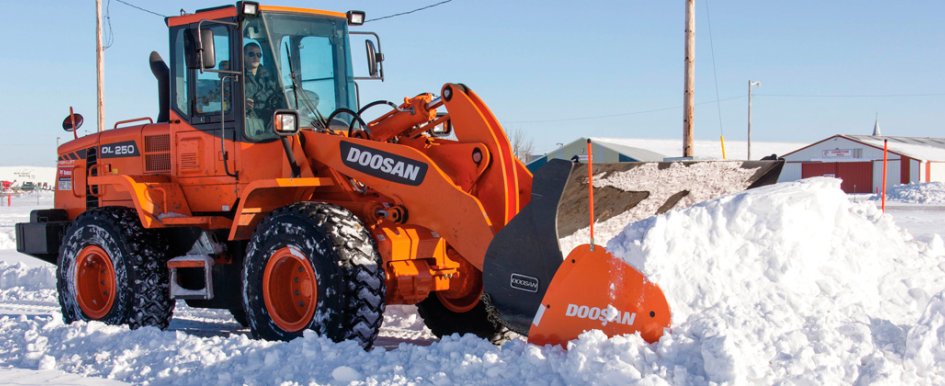 Moving beyond buckets can help you lower operating costs and increase productivity
Heavy equipment may be more versatile than you think, especially when paired with the right attachments. If you are just using buckets, you may be losing out on revenue growth opportunities by not considering attachments as a way to increase equipment versatility.
Instead of only owning basic attachments, such as buckets for your excavator or wheel loader, you should consider purchasing or renting unique attachments. Moving beyond buckets can help expand your business year round, such as replacing less efficient machines, lowering operating costs and increasing productivity.
Power tilting couplers, hydraulic breakers, clamps, snow pushers and multipurpose buckets are five of the most popular excavator and wheel loader attachments that offer a low initial investment with a high rate of return. These five attachments can provide a more cost-effective alternative than adding other dedicated machines on your jobsites.
1. Power-tilting couplers
Investing in excavator attachments can help you adjust to changing market segments. Power-tilting couplers may replace multiple attachments, coupled with manual labor, on a jobsite. When paired with an excavator, a power tilting coupler can be angled 90 degrees left or right for up to 180 degrees of flexibility. Increased attachment flexibility can help your operators save valuable time because they may not need to reposition the excavator as frequently while working or stop to change attachments to perform certain tasks. This is especially beneficial when operating a hydraulic breaker to help demolish concrete or when working under or around objects. This attachment can be most useful for those working in general excavation, underground utility and grading and erosion-control applications.
2. Hydraulic breakers
If you are running a dedicated excavator only for heavy digging applications, you may be missing an opportunity. For instance, some harder applications require a more reliable attachment to optimize productivity. Nitrogen-powered breakers are equipped with an upper/lower suspension system that isolates the power unit from the housing, making it an ideal fit for a variety of demanding applications. In addition, many manufacturers offer breakers with two-speed controls that can be manually adjusted between low- and high-frequency settings. This allows the operator to match the breaker impact rate to the working conditions for better productivity.
Hydraulic breakers also offer a variety of tool points, so it is important to match the right tool point to the application for maximum jobsite production. Four common tool points include:
Moil tool point—Everyday demolition applications
Chisel tool point—Provides more breaker control when a breaker is being used for general excavation or cutting concrete
Blunt tool point—Breaking and fracturing large pieces of concrete or block in heavy construction applications
Pyramidal tool point—Breaking hard, abrasive material in demolition applications
Additionally, some manufacturers provide an automatic lubrication system for their hydraulic breakers that delivers a constant flow of grease and eliminates manual greasing intervals.
3. Clamps
Hydraulic and pro-link wedge lock clamps can expand excavator versatility when paired with multiple bucket widths and lengths. Clamps enable precise movement and positioning and help secure material for superior loading and material-handling applications. When not in use, the clamps can be retracted, making the attachment prime for demolition, site preparation and land-clearing.
4. Snow pushers
Transform your wheel loaders into all-season machines when paired with a snow-pusher attachment. This attachment can be mounted directly to general purpose or light-material wheel loader buckets, depending on the manufacturer, to help easily clear parking lots, driveways and roadways. If your wheel loaders sit idle in winter, consider renting a snow-pusher attachment.
5. Multipurpose buckets
Multipurpose buckets can add versatility to wheel loaders. They can load, carry and dump granular materials; grab irregularly shaped objects and doze, level or spread soil and fill. Many manufacturers offer multipurpose buckets with reinforced mounting plates for longer service life and reduced maintenance.
Attachment connection systems and auxiliary hydraulics allow many sizes of crawler or wheel excavators to be effective tool carriers for a wide assortment of attachments. Additionally, wheel loaders offer machine-specific attachments that have turned these heavy-duty machines into all-season assets. These attachments can help you expand your business beyond earthmoving projects and produce a higher return on investment.