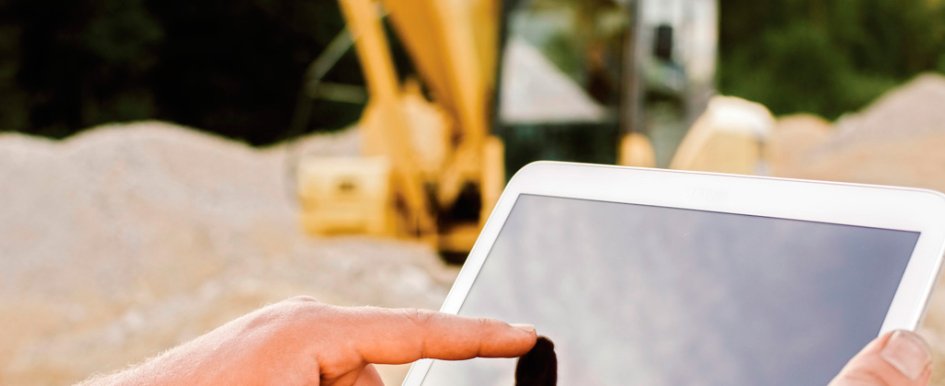 3 steps to make the most of your reach when buying or selling equipment
Online marketplaces are changing the way fleet operators and asset managers do business globally. Used heavy equipment auctions, both online and on-site, are much more than just equipment disposition or purchase. Rather, the right mix of online marketplaces and asset management tools are making buying and selling used equipment a much easier and more efficient experience.
Sellers can greatly benefit from the global reach of an online marketplace, as it reaches more buyers, increasing demand and the liquidity of the market. The online format allows for faster disposal rates and no transportation costs to physical auction sites. Buyers also have easy access and visibility into a broader group of assets online, when they want them, instead of having to plan for an on-site auction. Below are three steps to master the online marketplace, reach the right audience and secure higher returns for your asset dispositions.
1. Managing Equipment Disposition
You have options when it comes to the time it takes to dispose of your equipment. To maximize returns, select an online marketplace with multiple selling solutions that meet your liquidity and disposition timeline. You want a market that can help you dispose of equipment when you need to, either as a full fleet disposal sold all at one time or in an orderly fashion as equipment comes off of a project. A mix of these options, combined with your selling timeline, can help raise the blended return you receive on the sale of a large fleet. You want to work with marketplace tools to help you manage asset disposition across selling formats. Negotiated and buy-it-now pricing can produce higher returns than auctions alone, and using these tools in combination works to your financial benefit.
2. Broaden Your Buyer Base
Online marketplaces allow customers to find you conveniently, from anywhere and on their schedules. Working with a marketplace that has a large, qualified buyer base and wide geographic distribution allows you to gain access to buyers around the world. When buyers need equipment, they don't want to wait. Buyers are also attracted to online auctions because they don't require travel, which saves them time.
Today's sophisticated online marketplaces understand buying behavior and efficiently target buyers who are likely to be interested in the specific type of equipment you want to sell. Your equipment is marketed using a variety channels, including emails that feature your equipment, digital and print advertising on key trade websites and publications, digital brochures, equipment inspection reports and videos, among others. Ask questions to determine how your assets will be marketed:
How many qualified buyers participate in auctions?
How often are auctions held?
What will the marketplace do to ensure that you will be able to sell quickly?
Also, choose a marketplace with a well-known Web presence. Since buyers are more and more attracted to purchasing online and on the go, be sure the marketplace has a robust mobile app, too. These buyers are likely to be bidding from a mobile device while working from the field or jobsite. And don't forget social media. Depending on what you are selling, pictures that reach thousands of people help spark demand.
3. Mind The Marketplace
Online marketplaces offer sellers the many benefits discussed above, but none of that will matter unless buyers have the confidence to bid online. This means it is imperative to use an online marketplace that will handle all aspects of the sale, including inspection reports and tax, title, lien and transportation assistance. Technology has made it such that buyers have access—across their computer, tablet or smartphone—to photos, videos and other data that can be part of good inspection reports. If they cannot "kick the tires" themselves, they need to be able to rely on the marketplace to do it for them. As a seller, you want to ensure that the equipment you are selling online comes with a guaranteed inspection report, which includes plenty of detailed photos and rates the condition of the machine. These reports answer questions about configuration, condition and maintenance performed over the life of the item, so that buyers know that what they bid on online is what will show up on their lot.
As you head into spring and evaluate your equipment needs for the busy summer season, now is a good time to take a look at your current acquisition, management and disposition cycle. Examine how technology and the right combination of marketplaces can help you more efficiently manage your equipment assets and maximize returns on your future heavy equipment investments. An online marketplace is a key addition to that strategy in order to keep your fleet refreshed and productive.