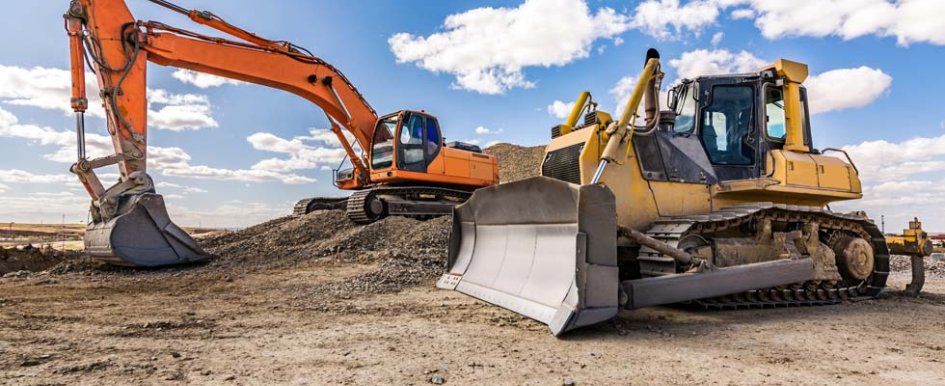 How broader equipment options can bring more advantages
While many manufacturers promote brand loyalty (the idea of using one brand for every piece of equipment on the jobsite), this way of doing business is often no longer practical on the modern jobsite.
Contractors' needs have shifted with time and the jobs they complete. And no single manufacturer makes the best piece of every type of equipment.
With the right selection and deployment of technology, midsize general contractors are no longer beholden to a single manufacturer, opening endless potential opportunities.
The modern jobsite is more complex than ever, and contractors face pressure like they never have before as they struggle to find the skilled labor they need. As the world continues to evolve into a post-pandemic landscape, general contractors (GC) will place a renewed focus on functionality over brand loyalty to remain flexible and to find an advantage in a tight market.
To maintain the most efficient jobsite, contractors demand options in their machinery, technology and technology integration. Incompatible technology or forced brand loyalty no longer makes sense as companies grow their strengths in different areas. Frankly, business owners take this approach because it gives them more opportunities to deploy solutions that precisely meet their needs rather than making their needs fit the offering.
What to Consider When Deploying a Mixed Fleet?
Almost no contractor operates with a fleet comprised of a single brand; instead, they rely on various original equipment manufacturer (OEM) equipment, especially when it comes to specialized equipment. Doing so allows contractors to deploy
the best (and most cost-effective) solutions in the marketplace, instead
of only utilizing a solution offered by
one brand.
Traditionally, using a mixed fleet has brought integration challenges and a lack of visibility across brands. However, there are significant benefits to operating with a mixed fleet, including cost savings, acquiring the exact equipment and solutions needed for a job so they can readily integrate into their existing fleets.
Many contractors make purchasing decisions on varied factors other than the brand, such as price or functionality. These decisions lead to a healthy mix of brands and machinery on any jobsite.
A mixed-fleet telematics standard earned ISO approval in 2016, opening the door to increased interoperability and data sharing between different companies' equipment. However, not every manufacturer has fully embraced interoperability, so mid-sized general contractors must verify that every solution they deploy will integrate with their fleet.
The Current Landscape
As the cost of doing business continues to increase, the ongoing labor shortage and the COVID-19 pandemic exacerbate the problem.
According to the October 2021 issue of "The Civil Quarterly" from Dodge Data & Analytics, an overwhelming majority (92%) of civil contractors say they have had projects impacted by the fluctuations in the cost of construction materials.
This builds on an earlier finding from "The Civil Quarterly," which found more than a third (35%) of companies planned to spend more on construction equipment (either leased or purchased pieces) in the
coming months.
Amid the ongoing COVID-19 pandemic and other market forces, mainly the skilled labor shortage and concerns about inflation, many contractors are reevaluating their approach to the jobsite and their use of technology. Their goal is to find new ways to implement solutions and avoid unnecessary investments that do not benefit their bottom line while meeting the ongoing shortage of skilled labor.
Integrating and using technology makes it possible to have fewer people on-site, particularly important during the pandemic. According to an earlier finding from "The Civil Quarterly," nearly one in four (23%) contractors reported specifically adopting technology to support social distancing.
But the adoption of the right technology will have implications that outlast the current pandemic, allowing contractors to increase their level of productivity and complete more work with fewer people.
A Mixed Fleet Offers Another Advantage
While OEMs traditionally promote equipment with their technology embedded, some technology companies have been less inclined to enable cross-brand compatibility.
However, a shift has taken place in recent years, and contractors want options in the solutions they choose. They want to mix and match the tools and the equipment that works best for their needs on the jobsite. Further, using a mixed fleet allows contractors to overlay new technologies without investing in new equipment or replacing large sections of their fleet at once to keep up.
An agnostic approach to equipment on the jobsite provides the most significant opportunities for contractors. This approach enables contractors to capture standardized machine and equipment data for aggregation, regardless of brand.
Interoperability enables contractors to add new technology and new solutions (such as machine control) without replacing their entire fleet. Such solutions offer real-time insights into usage and performance data.
Consider GPS localization as an example. Every technology provider has a proprietary way of converting latitudes and longitudes into local coordinates, resulting in various potential formats. But contractors may have to convert other localization formats into their own, which is a potential problem depending on what manufacturers they are integrating.
An application that reads all files used by major brands and automatically converts them for use with any OEM equipment also eliminates the potential
for error.
Tangible Results
As the world works to emerge from the pandemic, contractors will double down on deploying the solutions that help them meet their bottom lines and daily objectives — a reality that can easily result in savings of millions of dollars annually.
No one should have to settle for offerings they don't like or that don't work for their needs. Doing so will only make an already complicated jobsite even more complex. Contractors love options and the freedom to use the equipment they want, so suppliers should give them as many as possible.
A mixed fleet can save contractors added investment costs, allowing them to spread their investment across more machines to build a more extensive fleet or the freedom to invest in other aspects of their business. It also allows them to future-proof their investments, knowing they can invest more today, and their purchase will be compatible with new technology offerings as they hit the market.
There are enough headwinds on the jobsite today. Operating with a mixed fleet should no longer be among them. Compatible equipment is a win for the contractor. When contractors win, everyone wins. That's a goal everyone should support. It leads to quicker project completion and the potential for cost savings, benefits everyone should readily embrace.