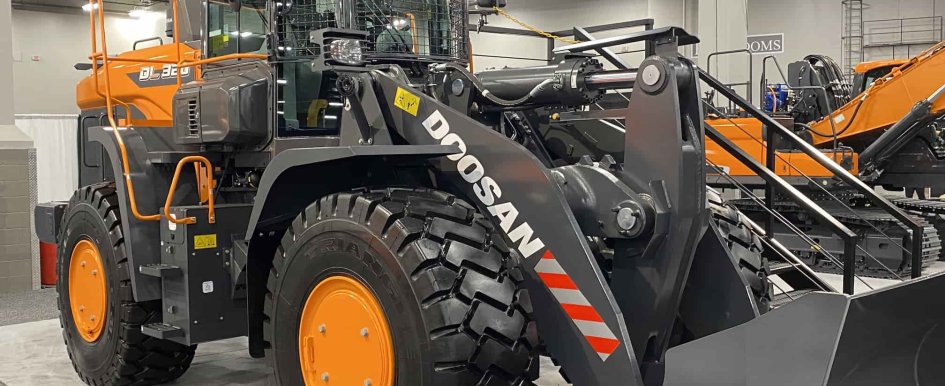 How to defend critical components from damage & keep operators safe
One average workday, an operator was running a wheel loader: lifting logs and moving tree debris. As he continued to work, a tree branch flexed and popped out from the bucket area, jamming into the windshield of his wheel loader.
The operator was fine, thanks to the wheel loader windshield guard that came between him and the log. Not only did the windshield guard protect against glass breakage and severe damage to the machine, but the guard potentially averted a tragedy.
Equipment protection and machine guarding are crucial investments. There are many components available to protect your construction equipment.
With the right guarding pieces, daily maintenance and proper operator training, a machine can work productively for many years. Here, find a few of the best ways to protect your equipment and operators.
Machine Guarding Options
Due to the variety of industries where heavy construction equipment like wheel loaders can be operated, it's rare to find one perfect guarding package for multiple machines.
Between site preparation, excavating, grading and demolition, the job of the wheel loader or excavator requires specialized equipment.
Often, guarding kits are custom built for customers. Essentially, customers can consider each category of machine guarding and pick and choose which pieces would work the best for them.
A good way to start choosing guarding parts is to identify the primary application your machine is being used for and determine how much or how little guarding is necessary.
Guarding pieces for wheel loaders include the following. Note that guarding may vary by manufacturer.
Windshield guards, either bar or grid type
Headlight and taillight guards
Front and rear belly guards
Transmission guard
Center hinge guards (articulation joint)
Heavy-duty front frame cover plate
Boom cylinder hose and tube guards
Axle seal guards
Valve stem guards
Air intake protection filter/screen
Light guards: These are some of the most important machine guarding parts. Without proper lighting, a wheel loader operator is unable to safely start work before sunrise or operate at night or in low-light situations.
Under-guarding protects against stray scraps, branches or other items found on a variety of worksites. This guarding protects the electric and hydraulic components of a machine — vital pieces that allow the machine to keep operating.
There are many guarding options available. Work with your local equipment dealer to narrow down what's important to you and determine which pieces you may need for your machines.
Daily Maintenance Checks
Daily maintenance is an essential part of machine upkeep and protection. Before each workday, it's important for you or your operator to perform a visual machine inspection.
Check the tire pressure and check the tires themselves for any cuts or weak spots. It's also important to regularly check machine fluids and filters, including hydraulic oils, engine oils, fuel filters and air filters.
To ensure operator safety, the seatbelt should also be checked. Before a new user begins work, make sure the seat belt fits properly. Additionally, before a new user operates the machine, an experienced operator should go over the machine and the application with them.
Having the proper background information of the machine allows the operator to be equipped with the knowledge they need to safely begin working.
Return on Investment
A common question that arises before spending money is, "What is the return on investment?" The answers are clear when it comes to investing in equipment guards.
One of the best returns on investment is in the form of machine uptime protection. For example, if a wheel loader is working on a demolition job site without under-guarding, a piece of broken concrete could pop into the machine and tear out a hydraulic line. This poses a couple of different issues.
One is that there is a high chance for an environmental spill, which takes time to responsibly clean up.
Another is that the operator would need to wait for a service technician to get to the jobsite, repair the machine, put more fluid into it and assist with cleaning up the spill if necessary. All that could take hours out of a workday.
Simply making the choice to add under-guarding to the wheel loader could have prevented hours of downtime.
It's never too late to add guarding to a machine. Contact your trusted dealership to explore your options and identify which guarding items may work the best for your machine.