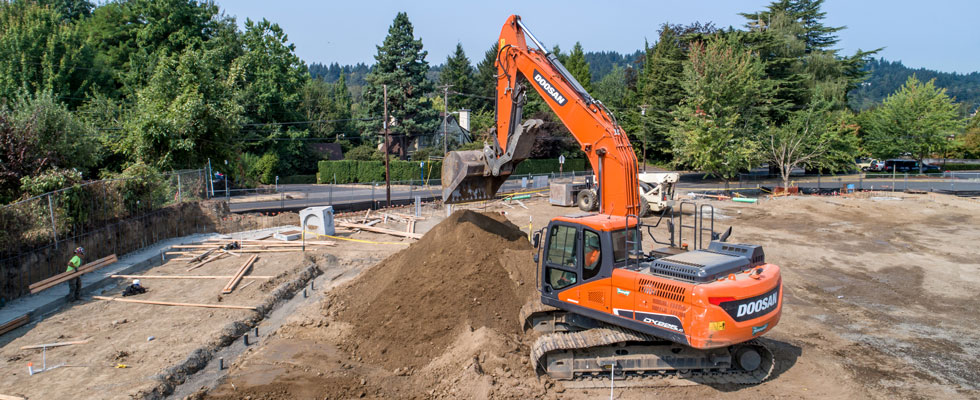 Tips for making the shift from browser to dealer
Wednesday, March 18, 2020
The internet has upended how we buy everything, construction equipment included. And while contractors still look to tried-and-true methods—think brochures and trade publications—when shopping, the wealth of information online empowers business owners like never before.
Today, independent blogs join manufacturers and trusted magazines in giving side-by-side analyses of excavators, wheel loaders and more, while contractors offer unfiltered opinions about equipment on industry web forums. And as the gap between specifications on heavy equipment narrows, customers aren't just looking online for a machine. Increasingly, they are shopping for a dealer, too. From the internet to the dealership, here's how to best navigate the equipment-buying landscape in 2020.
Find Trusted Specs & Unfiltered Reviews
The journey to a new machine begins with online specs. The gold standard for equipment specs is still numbers straight from the manufacturer, but the internet allows access to those specs like never before. Most original equipment manufacturers (OEMs) let you at least see and download digital brochures. Many OEMs even let you size up their machines side by side with competitive models right on their website.
Established trade publications leverage relationships with these companies to get specs directly, often presenting them in comparison tools and detailed spreads. But look out for data from less-established online sites and comparison tools—many lack the relationship with OEMs to obtain data directly, and instead gather them secondhand from trade shows and other sources. At the end of all your research, the goal is to narrow your search to three or four models that might work for your company's needs.
And while OEMs provide the most accurate specs, online industry forums offer the most honest equipment reviews. There, contractors will offer up frank, firsthand accounts of both the equipment and the dealers that sold them.
Did the machine perform as expected? Did the dealer go above and beyond to deliver parts? You'll find answers to all this and more on the forums. Just take posts with a grain of salt; like with online reviews at Yelp, customers are more apt to share a negative experience than a positive one.
Shop for a Dealer, Too
First and foremost, a machine must fit the bill. But contractors increasingly must ask, "What does the dealer offer on top of that?" Gone are the days when dealers would simply sell you a machine. Now, they're partners in your business and your first point of contact for maintenance, telematics and more.
And the bigger the machine, the more your dealership matters. Regional contractors needing bigger machines to work in multistate areas may need multisite support that only enterprise dealers provide. When you're changing six gallons of engine oil on a large-frame machine, solid maintenance is that much more important. Make sure the machine and the service capabilities are a match for your specific needs.
Ask about telematics, too. What is available; who has access; and how much support does the dealer offer through it? Don't forget payment options. Can the lease be a fixed monthly payment?
It's Not the Price, but the Cost
And finally, there's the question behind all these questions. What's your true total cost of ownership? That, more than a sticker price, is the dollar amount that matters. And this calculation has changed in recent years.
Cost of ownership used to be a simple equation: fixed costs (monthly payment and insurance) plus operation costs (operator, fuel and maintenance). But over the past 5 years, keen contractors have transitioned to a more accurate operating cost.
This number incorporates the machine's presumed resale value given a dollar-per-hour cost for using the machine. A good dealer can help you determine your cost of ownership, which matters more than any machine's sticker price.
But ultimately, after all the online research and dealer talks, the best comparison tool is your gut. What's your innate read of a dealership's offer? What about its sales specialist? Always stay on your toes when working with a new dealership. And if it seems too good to be true, keep shopping.