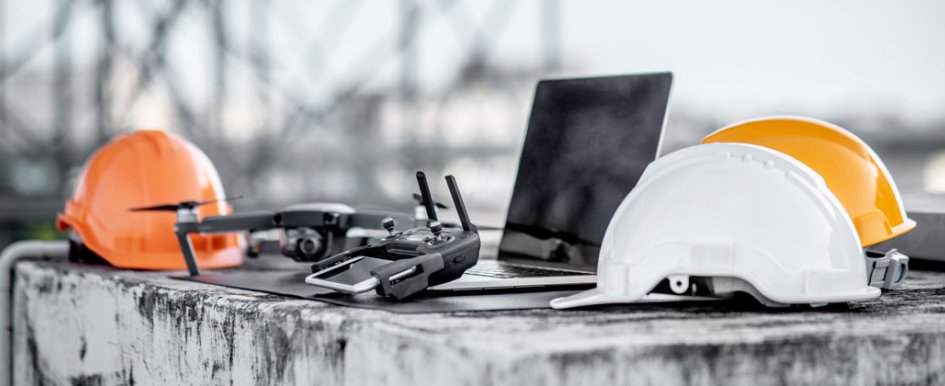 Using technology as the key accelerator for the future success of your fleet
Tuesday, October 23, 2018
Construction contractors and materials companies have been some of the slowest industries to adopt business-enhancing technologies. While some larger firms have put in place computer systems to automate processes and improve information flow, many small and midsize companies continue to rely on manual, and therefore, highly error-prone methods to collect information.
If you have been slow (or have neglected) to adopt new technologies for your business, it is worth noting how much time is spent chasing down, correcting and reconciling incorrect entries, as well as the resulting payroll mistakes. A plethora of unnecessary tasks and extra work are generated in attempt to draw an accurate picture of profit and return on investment and create predictable project management and service schedules with outdated tools.
Though many larger enterprises initially made a great step in the right direction, early computerized data collection systems provided comparatively primitive inventory-management capabilities and did not provide enough granularity (degree of detail) to measure and identify trends in use, safety or driver behavior.
Fortunately, the internet of things (IoT) has changed the construction world dramatically. To larger companies, it offers further process improvement, and to smaller companies, it's an opportunity to leap into technology parity. With IoT technology, a holistic view of operations is now available in real time to any stakeholders who need the information. This connectivity is helping to break down interdepartmental gaps, such as one between the office and the field.
Connected Construction
In simple terms, the IoT consists of real-world assets—or "things"— that connect to the internet via cellular, Wi-Fi or Bluetooth networks to transmit utilization data and, depending on the solution, environmental conditions. Far from an abstract concept, IoT technology implementation has become common in verticals ranging from consumer vehicles to industrial plants.
Connecting a bulldozer or skid steer to the internet entails installing a rugged cellular router, or gateway, purpose-built to integrate with the on-board engine computer and provide Association of Equipment Management Professionals (AEMP) data and other telematics information, including accessories to an application that runs in the cloud. These telematics devices are now more reliable and affordable. This facet of the telematics solution has grown from just GPS location information to data streams on engine hours, operator behavior, utilization, hydraulic fluid levels and more. The cloud-based application provides immediate access to this information in addition to location and status data about specific pieces of equipment on command.
These new insights provide more than just a snapshot view of equipment and projects; they make it possible to perform trend analyses that drive predictable schedules and equipment maintenance. With trend data, managers can look for similarities and differences in utilization and operator behavior across jobsites and by project type. More importantly, outliers are plainly marked, making it easy to identify maintenance issues, correctly size fleets, select manufacturers or class types for upcoming jobs, and manage warranties and repairs.
Applied Telematics
Even with construction booming, margins can be razor thin, so keeping track of your fleet is an important part of managing a job. Providing your project managers and crew with actionable data allows them to adapt to the situation at hand in a practical way, helping control costs, keep work orders on schedule and reduce paperwork related to tracking utilization by capturing the information automatically.
The more closely you are able to analyze your spending on a project, the more efficient your operations can become. Real-time and historical data assist in job costing by providing objective results, which improves your bottom line and can prevent unpleasant expense surprises for you and your clients. Accuracy in projecting and monitoring costs is important, not just for current jobs, but also for bidding on new contracts. Half the battle is collecting detailed, historical data on all aspects of a project, from materials and labor to vehicles and equipment.
Mixed-fleet telematics collects data on equipment, vehicles, operators and tools, providing all of the data required for estimating and managing job costs. Then, that information is available to anyone on the team who contributes to planning and bidding. Viewing the aggregated data can reveal trends and allow for ongoing comparison of estimated and actual costs. Overlaying your fleet's historical telematics data with other geographical data to see the effects of local phenomena (e.g., fuel prices, weather and topography) is also an option. Sharing this grouped data with accounting and finance personnel and general managers has the added benefit of making it easier to manage maintenance and warranties, track asset depreciation, and properly value used equipment when it is sold.
Idled equipment is equally as bad as overworked or unavailable assets. Analyzing utilization trends can help you better predict upcoming demand based on equipment class and type. The data helps you plan capital expenditures to balance the right amount of assets for your projects. Then, you are able to allocate resources across sites without the risk that they will be needed elsewhere. Access to engine hours, mileage and other data helps you manage maintenance and repairs, minimizing the risk of breakdowns and allowing you to better schedule your service technicians. Real-time engine health data can also prompt fleet managers to troubleshoot when an asset needs attention before the issue turns into unexpected downtime.
Rental Equipment
Rental companies can also unlock the power of asset telematics to streamline their operations. The solution offers the industry data to verify deliveries and pick-ups, receive alert notifications for exceptions or unusual activity, track utilization, keep up with maintenance, and control access to equipment.
Pairing your rental-management system with telematics data can provide a complete picture of which pieces of equipment are rented the most often and when demand spikes for each class of rentals within the fleet. This information can then be used to determine which pieces are least popular and could be discounted or sold.
Risk Mitigation
In any construction setting, nothing is more important than safety. The IoT technology revolution provides powerful tools to manage various risks on the jobsite. One way is to create geozones, or invisible fences, around not only the full project area, but also around subzones for environmentally sensitive, off-limit or swampy areas that would render you out of compliance or risk damaging equipment. Telematics devices provide both real-time and aggregated data about where the equipment has been and how it was operated. This information helps construction and rental companies offer relevant equipment training and improve their driver safety programs. Rather than reprimanding your team for safety incidents, position jobsite monitoring in terms of reward to help establish a good relationship and encourage safer behavior. IoT also helps to reduce breakdowns that could lead to operator or bystander injury and damage to the equipment. With access to detailed asset health and other data about each piece of equipment, it can help detect failures before or as they occur, which reduces risk and saves money.
IoT technology is a key accelerator of the building the connected economy, and the construction industry is not immune. As companies continue to embrace and implement technologies ranging from augmented reality and artificial intelligence to drones and telematics, they will be able to reduce operational time and costs, ultimately improving their profit margins.