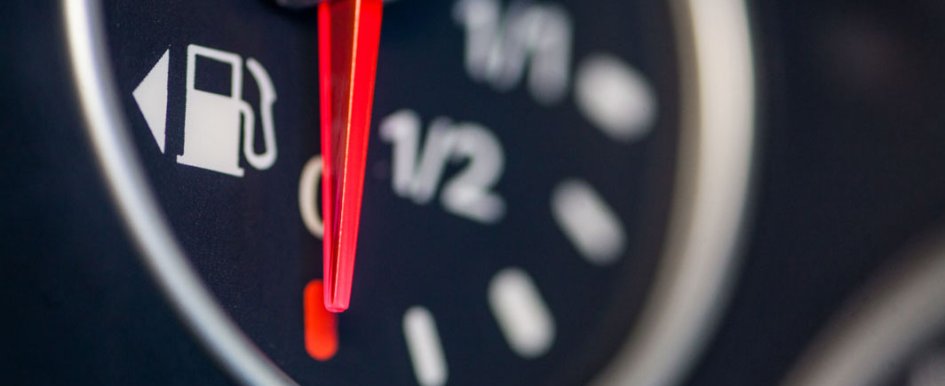 New trailer designs, DEF & customizable features are increasing uptime for contractors
In recent years, the increase in sophistication of bulk fuel transportation solutions has played an important role in the bottom-line success of construction firms of all sizes across the country. New fuel-trailer designs, the addition of diesel exhaust fluid (DEF) management capabilities and a plethora of customizable features can culminate in fleets that serve as do-it-all workhorses, helping maximize uptime and efficiency on the jobsite.
Navigating the Driver Market
According to some industry estimates, the United States is short on professional drivers (roughly 60,000)—a number expected to double over the next decade. That pressure is being felt across the entire transportation and logistics network, including the construction industry. In many high-competition markets, companies have reported issues recruiting, hiring and retaining drivers who are both reliable and consistent.
Noting this trend, fuel transportation solution providers have adapted. Today, there are fuel-trailer solutions that meet and exceed regulations for the Department of Transportation and other federal regulators. This new adaptation allows construction companies to deliver between 460 and 920 gallons of fuel—and another 100 gallons of DEF—to their jobsites without ever having to employ a driver who has a commercial driver's license (CDL) or a hazardous materials (HAZMAT) endorsement.
Saving Time & Money
Whether operators are running one large jobsite or multiple small sites, the addition of a bulk-fuel transportation solution to your fleet can give you more flexibility and control over your input costs and tracking outputs from site to site, or even machine to machine. For example, if industry indicators suggest fuel prices are going to experience a surge, construction company owners and fleet managers can beat that rush in the near term with a bulk-fuel storage and transportation solution, allowing them to save on costs.
This solution also helps companies save on fuel delivery services, as well as the corresponding fees and premiums they're paying for that fuel. Further, some fuel transportation solution providers allow for the addition of motor-powered pumps that can pump as many as 40 gallons of fuel in just 60 seconds—yet one more way fleet managers are able to cut down on time and maximize efficiencies.
Finding the Right Package
There are a variety of bulk-fuel solutions that fit virtually any fleet and fuel volume. From nimble combinations that package diesel and DEF in a transportation tank that fits in the back of a pickup truck, to fully customizable multitank trailers and medium-duty truck bodies outfitted with custom fuel storage and maintenance equipment, there are fuel transportation options on the market that can save you time and money.
According to some industry estimates, depending on the amount of fuel being used in a given day, some operators experience a return on investment (ROI) in their bulk-fuel transportation solution in as little as 90 days. This fuel-trailer ROI has been fully realized by the team at Soil Designs, a fourth-generation, family-owned contractor in southern California that specializes in precision grading services for luxury homes ranging from $5 million to $100 million.
For years, Soil Designs used a 100-gallon tank truck that required multiple refueling trips throughout the day and night. With up to eight jobsites operating simultaneously, Soil Designs owner, Duane Hale, whose grandfather and great grandfather started the company in the 1950s, needed to find a sustainable solution to the downtime, operating costs and frenetic nature of their fueling operation.
So, Soil Designs turned to a leading manufacturer's fuel trailers, which don't require a CDL or HAZMAT endorsement to operate because of the way their tanks are designed and connected through a common manifold. The addition to Hale's fleet made a near immediate impact.
"When you look at your owning and operating costs and how much equipment and engines cost today, including keeping everything clean, I think you have to really take a look at mobility," Hale said. "Time is money, and it's all about getting your equipment easily from jobsite to jobsite. That's the name of the game in our industry."
For growing construction operations like Soil Designs, the mere presence of a fuel trailer onsite, Hale said, instantly lends his company credibility with his customers. "We're already thinking about getting another one," Hale said. "They're nice to have on a jobsite, and they show what kind of a contractor you are just by having it there."
Envisioning the Future with DEF
Managing DEF is the new reality for most in the construction world. However, when looking at the effectiveness and longevity of equipment running on Tier 4 engines with selective catalytic reduction (SCR) technology, it is paramount that the DEF being used to service those systems is handled in a way that ensures purity and quality.
AMB International, a manufacturer of DEF, estimates that 70% of all SCR system failures can be attributed to poor DEF handling. In many cases, that means distributing DEF in an open environment that is prone to dust and particle contamination, which can cause engine de-rating and damaged equipment and may even void the manufacturer's warranty.
Some bulk diesel transportation options offer the addition of DEF systems that intake and dispense DEF in a closed-system environment. That means the tank on the fuel trailer or truck connects directly to your DEF tote or container, intakes the DEF until the trailer tank is full, and then, that same connection is reconnected to a pump handle for seamless dispensing into your equipment. This process alleviates the risk of contamination and protects your equipment investment.