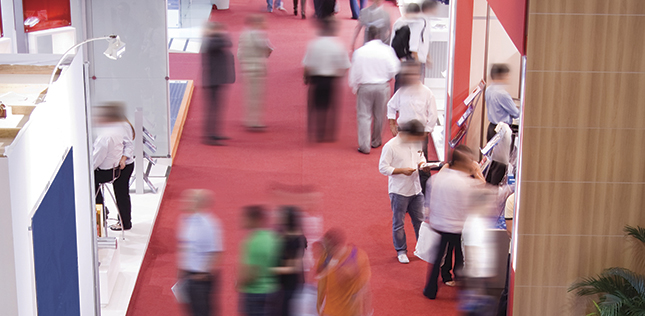 5 ways to get the most out of your next experience
It's that time of year again—trade show season. With the beginning of a new year, there's no better time to learn about the latest compact equipment products and technologies and talk to experts with the potential to impact your business, all in one location. Today's improved economy has created an equipment buyer's market, and that has ramped up the role of trade shows.
If you're a motivated buyer, trade shows are opportunities to get out of your normal routine and hear what industry experts are saying, and they're ideal events for seeing the loaders, excavators and attachments that companies are building. Attending a trade show that brings all of these components together can simplify how you make some of your biggest fleet decisions this year.
While there's no question that equipment dealers and the Internet are valuable tools in the acquisition process, they haven't completely replaced the type of information you can gather and the proximity to equipment you will have during the course of a few days at a single event.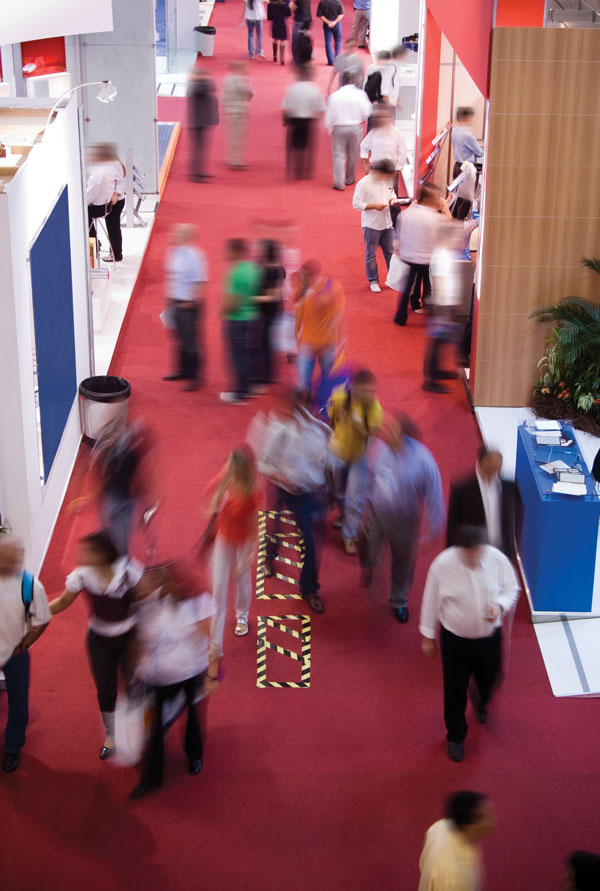 Heading to a trade show—especially a large one—can be a daunting task without clear objectives and a plan. With some of the larger shows commanding more than 2 million square feet of exhibitor space, 100,000 attendees, 2,000 exhibitors and 1,000 new products, you need a strategy for narrowing down the equipment and solutions that best fit
your business.
Regardless of the event size, your plan should at least set you up to answer these important questions: What are the objectives you're trying to accomplish? Which booths and other activities do you need to visit to achieve those goals? What will success look like at the end of the show?
Here are five ways you can streamline your visit to gain the greatest value from your experience.
1. Classify your needs and map your route
The first step in developing a plan is to identify your needs and create trade show objectives based on those. Evaluate the type of work you will perform during the next 12 to 18 months and the machines and attachments that you will need to complete that work. Strategic equipment decisions could help you expand into new services or markets.
The second step is to develop a list of show exhibitors that build the equipment you need and compare it against a show map to determine each manufacturer's location. (Almost all trade shows provide layout maps to attendees.) These guides will pinpoint booths and help you map your route.
2. Identify the newest products, technologies and best practices
It becomes the goal of many attendees to see what's new and assess how these products can make their companies better and more efficient.
One way to get a head start on determining how new products can impact your company is by visiting the trade show's website and searching for announcements about new introductions and special events to be held at the show; some of these events are open to general show attendees.
Trade shows are also an ideal time to ask manufacturers' representatives to clarify claims, confirm equipment specifications, discuss pricing and financing options, and share the successes they've had with their equipment in the field. Some of these industry experts will also oblige requests for customer references.
3. Put technology to work
Certain trade shows have hands-on work areas that allow attendees to see, touch and test the latest solutions under real-world jobsite conditions. Trying to compare specifications can be tricky, especially when you aren't sure what is being measured and how.
By actually working with the products, you can see how the specifications come together to create a final product that will allow you to more confidently compare the performance of various products before making a purchase.
4. Compare multiple brands
Nowhere will you find more manufacturers of the equipment you use on a daily basis in one place. Obviously, you can't line machines up side-by-side to compare features and benefits, but you can easily evaluate information and ask each manufacturer's representative to articulate the competitive advantages of their products. When you're looking at so many different products in a short amount of time, machine features and specifications tend to run together. Use a notes application on your smartphone or carry a pad and pen to jot down key notes for later reference.
5. Find new opportunities
Trade shows can present an excellent opportunity to learn about emerging markets, different ways to use your existing equipment or how you can supplement your equipment to expand your business.
Use this chance to visit with some of the industry's leading experts and get your questions answered. Attend expert-led seminars—especially those led by equipment manufacturers—for the newest skills, practical solutions and creative strategies to improve your business.
The thought of a show floor packed with hundreds of exhibitors and thousands of attendees might make your feet ache before you've even left home. But if you take time to develop a plan, trade shows can be one of your best resources for learning more than you thought possible in a relatively short period of
time.