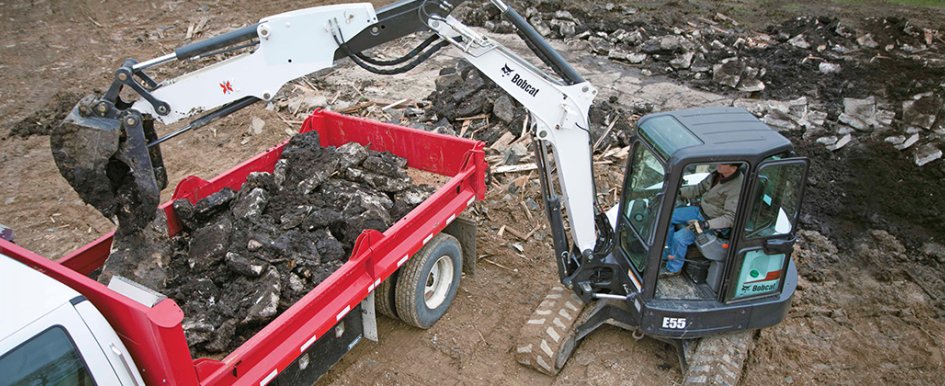 6 advancements that increase productivity & profitability
Thursday, February 11, 2016
Confined or tight work spaces are not a new challenge in the construction industry, and neither is finding qualified employees to perform the work. The good news is that today's excavators are much more sophisticated and attractive to employees, which can help you hire new workers and retain current staff. When compact excavators were first introduced to the North American market nearly 30 years ago, they were mechanically operated machines equipped with few features. Today, compact equipment manufacturers are designing highly productive machines and adding more sophisticated features.
1. Display provides more details
Instrumentation panels in compact excavators enhance a machine\'92s functionality to provide critical information to the operator. A forward-mount instrument panel typically aligns with existing cab components and workgroup structures, allowing operators to maintain visibility of the attachment and the display panel. Operators can observe fuel levels, coolant temperature, engine rpm, hydraulic flow and onboard diagnostics from the display panel. Many excavators are equipped with an integrated keyless start system to help minimize the risk of theft and eliminate the need for keys.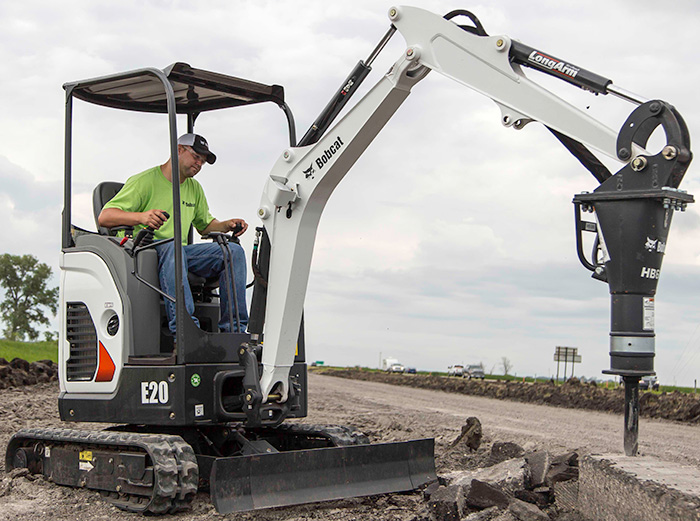 2. Desired dig depth
It can be time consuming to manually check the grade or dig depth with a tape measure or stick receiver. New excavator technologies can accurately track depth and grade, reducing the need for manual labor. Operators can set a desired dig depth and work against that benchmark using multiple onboard sensors that can easily detect the exact position of the bucket's teeth. An integrated panel continually references the current and desired depths, while audible and visual alerts indicate whether the operator is approaching the target, at the target or beyond the target. These guidance systems help prevent under-digging and over-digging, and help minimize the cost and time associated with manual labor to finalize depth or grade.
3. Smart diagnostics
Engine monitoring functions can make all the difference to protect your investment. Many compact excavators offer a standard automatic shutdown that monitors engine coolant temperature, engine oil pressure, hydraulic oil temperature and other essential machine functions. The system helps prevent catastrophic engine failure and shuts the machine down, reducing the chance of damaging the engine. By having this diagnostic tool, operators can efficiently troubleshoot problems and help prevent issues before they occur.
4. Advanced attachment systems
Hydraulic-activated attachment mounting systems can be a faster and easier method of changing excavator attachments without the need for tools. Excavator operators can release or secure an attachment by simply pressing a switch inside the cab, eliminating the need to get out of the machine to manually secure an attachment during hookup. A hydraulic attachment mounting system also encourages operators to use the properly sized excavator bucket or the best attachment for the job, which helps with fuel savings and reduces backfilling time and machine wear. When using attachments, some manufacturers equip their machines with selectable auxiliary hydraulic flow. There are typically three settings found on the instrumentation panel to best match the application:
Low flow—Provides accurate angles in trenches with a tilting bucket
Medium flow—Suited for clamps and grapples when handling material
Maximum flow—Ideal for use with hydraulic breakers or augers
5. Choose your preferred arm length
Many manufacturers offer more than one arm configuration on select excavator models. Select excavator manufacturers offer an extendible-arm option to provide even more dig depth and reach and minimize machine repositioning.
6. Access remote areas with retractable undercarriages
When working on a variety of jobsites, equipment operators may need to travel through narrow gates. Select manufacturers offer excavators equipped with a retractable undercarriage to move through tight workspaces. When operators want to return to dig, they should extend the undercarriage to its maximum width.
Improvements to compact excavators can help increase your utilization and enhance your productivity, making your business a much more profitable one.