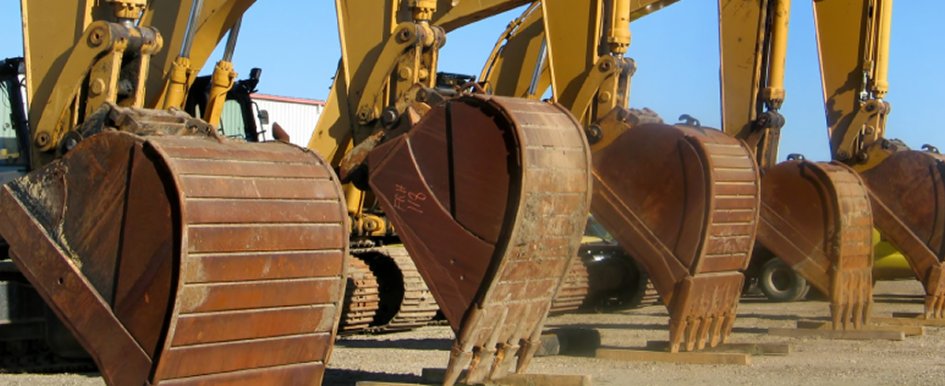 Consider these tips before you decide to go with a brand new machine
In the construction business, profitability largely depends on keeping overhead down. This applies particularly to construction equipment, the rising costs of which can burn you at both ends when the economy goes south. Unfortunately, there's a common misperception that pricey, new equipment is always preferable to used, because the latter will require maintenance that will only add up in the end. In truth, this perception has often led to construction companies paying far more than needed on equipment that could have been bought in optimal condition for far less from a secondhand dealership.
Used Construction Equipment
Secondhand construction equipment saves buyers on the price that it would have commanded when first rolled off the assembly line. Buying used also allows a choice of higher-level equipment than you might otherwise be able to afford when limited to first-run items. With used equipment comes lower operating costs, which boost efficiency and productivity, as well as add the following benefits to your business.
Limited depreciation—Depreciation on construction equipment mostly occurs within the first 12 months after a sale. After that initial drop of 20 to 40 percent in value, the commanding price of a given piece of machinery stabilizes. As long as the vehicle is sufficiently maintained, its value should remain the same for years to come.
Resale value—Thanks to the relative lack of depreciation on equipment after the first year, you can usually command a resale price at or near what you paid for the vehicle secondhand, especially if you have it serviced from time to time. Records of such repair work could serve as an added selling point on the resale market.
Familiar technology—Technology changes slowly in the realm of industrial equipment. Therefore, the mechanisms of a given machine will work identically to its predecessors in a year-by-year run of models. So, when you buy a used industrial vehicle, you will receive some of the same functions of this year's model at a reduced price.
Reliable warranties—The majority of used dealers in good standing will offer service agreements on all secondhand industrial vehicles. When you know that any purchase will be backed by a comprehensive maintenance plan, you can rest assured that your vehicle of choice will be a solid purchase.
Used Industrial Equipment
Before you invest in a used industrial vehicle or piece of machinery, you must ensure that it's thoroughly intact and operable both inside and out. Any dealer who believes in what they sell will allow you to check the following details in advance of finalizing your purchasing decision.
Cab—The driver area of a vehicle can tell you a lot about its overall operability. If all the controls, pedals, sticks, dashboard features, seat adjustments and steering functions are working properly, chances are you've found a good vehicle. If everything is clean and the seating upholstery is intact, it's likely that the vehicle has been well-maintained in general. When testing the vehicle, make note of any minor quirks, such as seat vibrations, glares, reflections or anything else that could make the machine uncomfortable during an eight-hour workday.
Chassis—Further evidence of a machine's condition is indicated by its chassis. Inspect the metal frame for signs of welding around the arms, locks, sprockets and tracks; also look for any leaking from the engines, hoses, pumps, rams or hydraulic parts. While it's natural for a used vehicle to show minor signs of wear, any untreated damages that might compromise your safety or comfort could indicate a serious lack of maintenance.
Engine/transmission—As the most vital parts of any machinery, both should be examined for operability; preferably by a professional operator with an expertise in engine parts. With the engine revved, listen for odd sounds, check for emissions and make sure that no warning signals go off. Test the gear and reverse to see how well they run; any noise from the rollers could suggest worn-out parts. Double check the engine to see whether the hot, moving parts are guarded and working properly. Also check the pump and swing bearing for wear and leaks.
Tires and tracks—Inspect tires for cracks or bubbles, either of which would indicate that the vehicle has been left outdoors. With a tread gauge, check the tires for uneven wear—one of the chief indicators of drivetrain trouble. On track machines, make sure all the tracks and bolts are in place. Tire and track replacements are often costly, so check the general price on replacements for the machine in question.
When it comes to equipment shopping, your knowledge and experience as an industrial machine operator will ultimately guide your purchase. Whatever you decide, ask questions along the way and get the input of other experts. In the end, you will want more than just a low-cost machine; you will also want one that's long-lasting and low-maintenance.