Vital maintenance tips for breaker longevity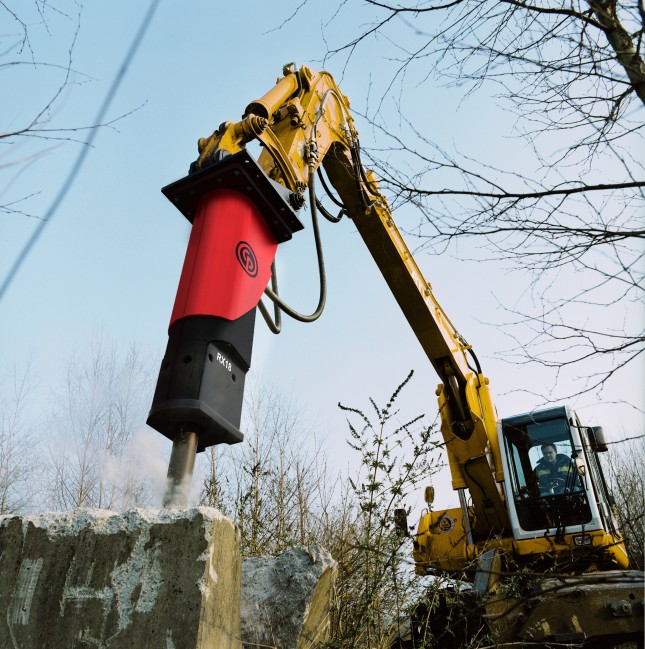 A breaker works incredibly hard on the jobsite, so it is critical to not only take good care of it over the course of its lifespan, but to ensure that you have good maintenance practices in place to get the most value out of it. When you take good care of your breaker, it will take good care of you by working hard and getting the job done effectively and efficiently.
The approach to taking care of your rig-mounted breaker requires a two-step process. First, a hands-on preventative maintenance schedule is important for increasing longevity. Second, proper use in the field can greatly boost performance.
A Good Maintenance Plan = Good ROI
The most vital maintenance tip is to make sure the breaker receives the appropriate lubrication. A lack of lubrication will result in a shorter lifespan of the tool. However, many manufacturers have made this more convenient for operators by offering an automatic lubrication system.
Operators should be diligent in inspecting the unit at 100-hour and 1,000-hour intervals. Every 100 hours, the hydraulic filter should be inspected and changed if necessary. It is also important to remove the components of the breaker for a closer look. After 1,000 hours, the carrier's hydraulic oil and oil filter will need to be changed. Also, check the flow settings and adjust as needed. Many manufacturers will also suggest inspection and replacement of the seals at this point, as well.
Reference your product manual or talk to your dealer when you have questions—they are not only there for equipment, but also for support.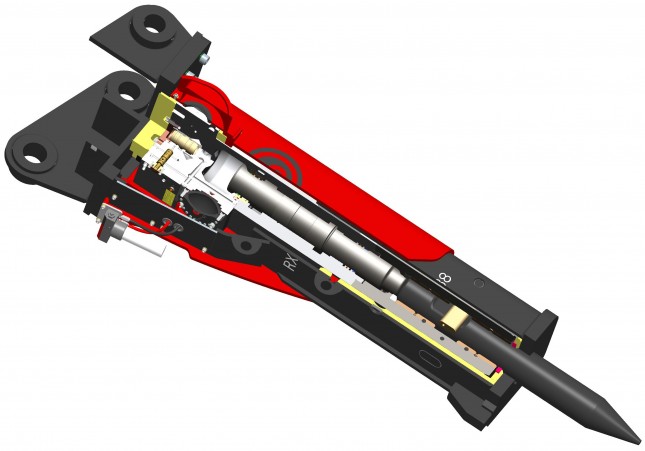 Common Mistakes on the Jobsite
Before stepping foot on the jobsite, it is important to encourage operators practice to get training under their belt, and also get to know the equipment they will be using. If an operator is comfortable with the breaker, there will likely be fewer maintenance-related incidents in the field. Seasoned operators know how to maximize the value of their equipment.
Proper use of the tool in everyday operation can ensure that operators are minimizing repairs later on down the road. One mistake is using the hammer on the breaker to pry concrete or rock into a better position. Using the hammer as a prybar will ultimately cause the tool to become misaligned and rub against the bushing, which causes wear to important components.
Also consider is the practice of using breakers in short bursts. Breakers should only be utilized for about 15-25 seconds at a time. Running the tool for longer than that can cause it to build extreme heat and warp, decreasing performance and productivity. Be sure to give the tool a few seconds of rest between operations. If the material that the operator is working on is not breaking up after approximately 30 seconds, odds are that the material and/or the breaker tip will need to be repositioned.
Another common mistake is blank firing. Knowing how to avoid blank firing is something that can only be learned after many hours behind the controls. This is another reason why it is important to train operators to make sure they are comfortable before going into a job. Blank firing occurs directly following material breaking. Essentially, the tool is firing against itself with no material underneath. The power is not being absorbed by the rock or concrete, so the breaker ends up absorbing that force and can cause premature wear to the components. While it is a tough skill that typically only seasoned veterans can grasp, there are manufacturers that offer a power stop function on their breakers to reduce the occurrence of blank firing.
Remember, a breaker firing on all cylinders is a huge asset in the field, but it requires smart operation and a proactive maintenance plan. Combining those ultimately leads to more uptime and better productivity. Simply said, it's good for your bottom line.