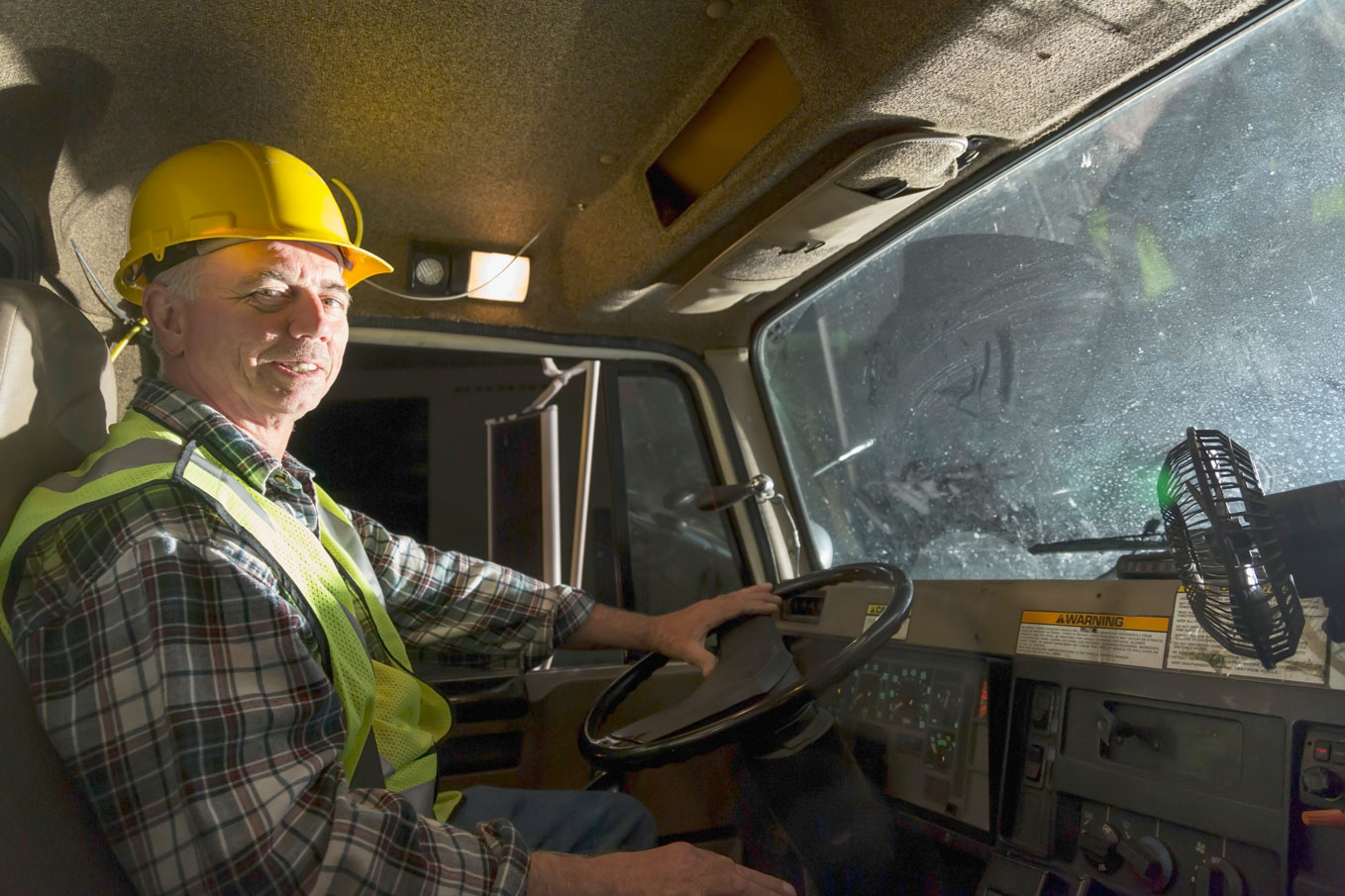 Keep a safe & closely monitored fuel supply for efficient equipment operation
Construction sites—whether they are the setting for a new housing development, a rebuilt, four-lane highway or a 100-story skyscraper—are extremely busy places filled with noise, dust and flying dirt. Most often, the producers of that noise, dust and dirt are the pieces of heavy equipment that are necessary to see the construction project through to its successful conclusion.
Likewise, motor fuels are the lifeblood of any construction company, because the equipment would be inoperable without them. This makes motor fuels an indispensable part of the construction company, and one that cannot be ignored when it comes to considering the cost-effectiveness of every project, no matter the size.
While the cost of motor fuels have been steadily declining over the past 3 years as the United States finds itself in the midst of a prolonged oil-production boom, that doesn't mean the cost has become insignificant to the bottom line of any construction company. Therefore, the most bottom-line friendly companies are those that feature properly controlled and monitored fuel costs. This is especially true for the companies that have their own, on-site fueling area with fuel storage tanks that need to be refilled on a regular basis.
However, achieving the highest level of optimized fuel use and cost can be problematic. That's why construction companies would be wise to invest in the necessary fuel-management capabilities from providers that have proven themselves to be adept at delivering state-of-the-art fuel-management services. The capabilities explored below can help the owner or manager optimize fuel usage and cost in a number of critical areas.
Fuel Supply
Construction companies face tremendous operational pressures related to preventing fuel runouts, streamlining fuel retains and knowing how and when to purchase fuel at optimal levels. They also face challenges in attempting to integrate advanced fuel-management technology with existing fuel-supply systems, such as:
Properly implementing automatic tank monitoring and unattended fuel-control systems that can drive greater business value through access to real-time fuel usage and cost data
Fuel-management solutions and services that possess the capability to give construction companies with their own fueling operations a complete platform to manage that fuel operation
Fuel-management solutions and services that help reduce overall fuel costs through more strategic procurement operations, lower transportation costs, optimized inventory management and more targeted financial management, all of which can lead to increased profitability
In addition, ensuring accurate fuel-inventory levels is critical for the construction company, since running out of fuel can be very costly and disruptive to the overall success of each project. No matter the size of the company, there can be a lack of coordination and communication between its various operations.
This can result in additional, often unnecessary fuel-inventory reporting processes that can lead to disruptive runouts or inefficient refueling needs, with any mistakes potentially leading to higher fuel costs or prohibitive equipment downtime.
Alarm Management
Alarm-management services provide proactive visibility into what is happening in fuel-storage tanks, which is an important consideration when the company has its own tanks from which fuel is drawn and will need to be refilled on a regular basis.
Alarm management enables companies to mitigate environmental risks and reduce on-site maintenance costs by managing compliance, optimizing maintenance regimes and triaging jobsite alarms.
Without an automated solution in place to proactively address alarm conditions and compliance issues, which can be caused by overfills or undetected leaks, alarm trends cannot be analyzed and violations could go unnoticed. Unresolved compliance issues can not only result in hefty fines, but also cause costly environmental damage. In addition, the bad publicity that can accompany a high-profile spill or leak event can wreak havoc on a company's brand and cause additional millions of dollars in damage due to loss of reputation within the industry.
Equipment Operation
Using enhanced fuel services can be a notable way to improve the preventative-maintenance capabilities of the construction operation. Improved filtration on fuel-storage tanks will help guarantee improved fuel quality when it reaches the dump truck or bulldozer's fuel tank. Equipment that is powered by high-quality fuel will subsequently experience cost savings from improved miles per gallon of fuel consumed and reduced vehicle maintenance costs.
Fuel Theft
Construction companies that have on-site fueling operations will always be at risk of fuel shrinkage, either from internal employees or outside sources. Real-time access to fuel inventory levels and fueling habits at any time of the day or night is a huge advantage for any company.
However, the operations at companies can have many variables, from the number of employees accessing the fuel to the diversity of equipment/vehicles being fueled, all of which can make tracking fuel usage and inventory levels tough to manage.
With that in mind, utilizing an automated fuel-tracking program that monitors fuel levels in the storage tank will provide important real-time inventory data to the site manager. This monitoring tool also has the ability to flag any suspicious transactions pertaining to a specific piece of equipment or that may occur outside of normal operating hours. This can immediately eliminate any guesswork regarding expenditures for a specific day, week or month, and it is a highly reliable way to identify or mitigate any potential theft, whether from an internal or external source.
Construction companies are hives of activity that are only kept buzzing at their most efficient if the various pieces of heavy equipment that are constantly in use are kept properly fueled. This means that the fuel supply cannot be compromised and runouts cannot be tolerated.
However, ensuring an adequate fuel supply is only one piece of the puzzle. A successful fuel-management operation at a construction company is one that also enables the site owner or manager to confidently manage site alarms, monitor the instances of potential fuel theft and operate equipment in a way that reduces the chance that time-consuming and cost-robbing maintenance or replacement services will be needed.
Paying attention to the tips and best-management practices discussed in this article will help you ensure an efficiently-run jobsite, which will increase your profit margins overall.