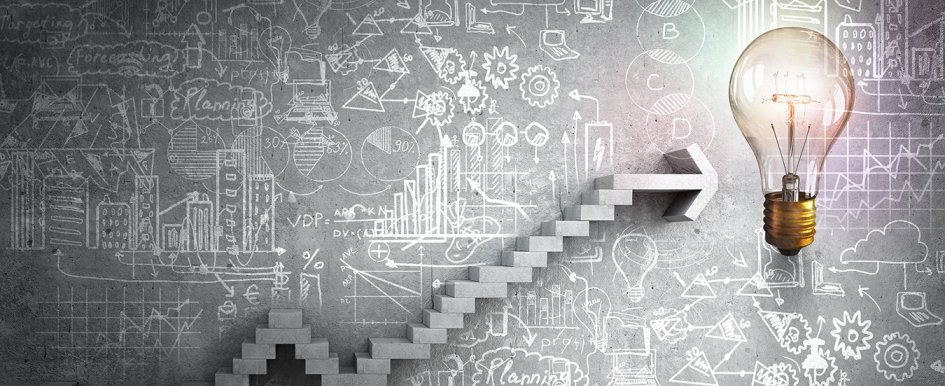 Upgrading your heavy-equipment fleet could be a smart investment
Upgrading your heavy-equipment fleet—specifically, crawler excavators and wheel loaders—could be a smart investment. In fact, now may be the perfect time to move up a size class, especially if you are looking to bid more accurately and increase your jobsite productivity.
There are a number of advantages to working with larger earthmoving equipment, but it's important to understand additional considerations associated with larger machines, including higher upfront costs. If you are looking to step up to a larger excavator or wheel loader, make sure you first ask yourself the following questions.
1. What's driving my need?
The most important consideration before purchasing larger equipment is whether your current machine is taking care of your needs. Is your equipment meeting your daily production goals? Does it have the capabilities to perform daily tasks with room for growth?
Will a bigger machine offer a better return on investment? If your current equipment is not meeting your needs or daily production goals, then it may be time to move up to a larger size. If a permanent purchase is not required or cannot be justified, renting can provide a temporary solution at a lower cost and can also supplement an existing fleet without the need for ownership.
2. What size do I need?
As a current excavator or wheel loader owner, you may be tempted to buy what you've always bought. However, doing so may contribute to productivity disadvantages in the long term due to outdated sizing methods. Before you select a larger machine, make sure it can access your jobsite and has the capability to do the work once it's there. First, look at the dimensions, including width, height and weight.
The size of the machine should be determined by the application, environment, tasks you anticipate, transportation and storage requirements. An important step in selecting the right size machine is to determine daily digging and loading production targets. Since the most common attachment for the excavator and wheel loader is a bucket, the logical configuring is to match the size and capacity of the bucket to the density of the heaviest material you expect to handle.
Once you have determined the material density, you'll need to calculate the number of loads and passes it will take to fill an articulated dump truck or hopper. Pairing your machine with the right size buckets can reduce the number of passes you and your operators have to make.
3. Are there additional maintenance considerations?
Even if you're the type of business owner who can tolerate some element of surprise, you won't like maintenance surprises. Unplanned maintenance work for larger excavators or wheel loaders can place undue expense on your company that directly impacts your profit potential. If you are looking at bigger machines, be prepared for the maintenance costs associated with larger equipment.
As a general rule of thumb, one should follow daily, monthly and hourly maintenance schedules based on the manufacturer's recommended guidelines, as outlined in the operation and maintenance manual. Complete a daily walkaround, checking for obvious machine damage or wear. Inspecting fluids, oils and filters, as well as track wear and tire pressure, is also crucial for hedging against unplanned maintenance costs in construction and infrastructure applications.
Working with an equipment dealership that is equipped to offer a customized approach to maintenance can be extremely valuable. Some manufacturers offer tools that assist dealers with calculating maintenance costs, creating unique packages that address their customers' specific needs, while also accounting for labor rates, inflation, margin and time estimates. This ability to customize an equipment maintenance program has become even more important as Tier 4 engine compliance continues to add complexity to engine technology and machine electronics.
4. What about fuel considerations?
Whether you're monitoring fuel costs on a monthly or annual basis, you know they play a fundamental role in your operation that can directly impact your bottom line. And, the larger the equipment, the greater the expense can be.
The good news: There are equipment innovations and best practices that can help improve your equipment's fuel economy, reducing the fuel costs on your profit and loss statement. If you are considering upgrading your equipment, look for built-in fuel efficiencies, such as automated idling functions, power-optimization systems, advanced transmission and hydraulic systems, programmable engine control units, and sight gauges that monitor fuel efficiency by the minute—all of which contribute to more economical operation.
With fuel usage, it's important to recognize that various applications can have considerably different consumption rates. Remember, however, that the fuel consumption rate for a piece of equipment depends on several other factors, including: engine size, equipment condition, operator habits, the load, environmental conditions, and the machine's basic design. Therefore, monitoring fuel usage can alert you to complete routine maintenance that will keep your machine running more efficiently.
5. What are the costs associated with transportation?
Moving a machine from site to site may not be the norm for most heavy equipment, especially when used in more niche applications like quarry work or scrap handling. However, if you anticipate that your equipment will need frequent transport, accurate cost estimates (allotting for higher insurance rates) should be included in your purchasing evaluation.
Those considerations typically involve selecting the right transport and towing vehicle for the total machine and attachment weight being transported. If you are transporting oversize loads, you will likely need a larger transport device with a larger weight rating to handle the load you are moving. Special approval or permits may be required for oversize loads along your planned route. A transport vehicle's load rating can be found on its identification plate or in the equipment owner's manual.
All states and local municipalities have regulations based on gross vehicle weight rating—the maximum operating weight or mass of a piece of equipment as specified by the manufacturer. Load ratings vary by state, so check federal, state and local laws and regulations regarding weight, width, length and height of a load before preparing to transport your machine on public roads, bridges, highways and interstates.
Some heavy construction equipment manufacturers offer a removable excavator counterweight to quickly and easily reduce the overall machine weight. This option may allow you to utilize a standard-size trailer to transport an excavator, helping to reduce hauling costs and avoid the need for oversize/overweight permits. The counterweight, attachments and, sometimes the arm and/or boom, can be transported on a second trailer. Always follow the operation and maintenance manual for proper counterweight installation and removal.
6. What should I do next?
If you've decided that upgrading your equipment is right for you and your business, visit your local dealership. Your dealer will understand your needs and can then determine what size machine is best for your jobsite through demos or short-term rentals. They can provide a comprehensive solution to best meet your needs.
In addition, dealers are a good resource for hands-on equipment training, as they have the product knowledge and experience to help troubleshoot and maintain a machine. Dealers understand and can articulate the nuances of and uses for new technologies, encourage demonstrations, and are dedicated to maximizing machine performance. Some manufacturers provide instructional videos on how to properly operate and maintain construction equipment.
Talk to your dealer about scheduling a visit to an operation area where you can try a variety of machine sizes to determine the best fit for you or your operators. It can be hard to put a price tag on dealer support, but developing a responsive and trustworthy relationship with a dealer who stands behind their manufacturers' machines should be one of the biggest buying factors in your heavy equipment selections.
Making the switch to larger earthmoving equipment can be beneficial, but it takes careful consideration. By asking yourself these questions, you can best determine if upgrading your equipment is right for you and your operation.