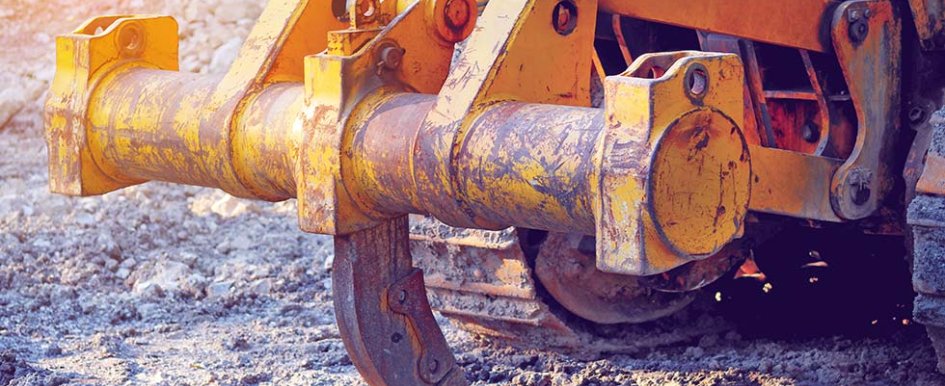 Diversifying your business offerings with attachments
Having a well-thought-out mix of machine attachments is a cost-effective and efficient way to remain competitive in the industry. As such, thinking about your machine lineup as a portfolio of tool carriers can help determine an attachment strategy that is best for your unique business opportunities. 
As a construction business owner looking to diversify via equipment, you may think it is necessary to purchase a new piece of machinery dedicated to a specific purpose to effectively expand your business opportunities. However,  by simply outfitting your skid-steer loader, compact track loader or compact excavator with a new attachment, you could reap the benefits of new job opportunities while also adding significantly to your bottom line. 
That said, selecting the right attachments for your business's needs can be overwhelming given the many options available today. In addition, many attachments come in various sizes or configurations, which can further complicate the decision-making process when first incorporating new attachments into your lineup. 
To make the process a bit easier, use the following three tips for diversifying your business via an expanded attachment lineup:
1. Take stock of current inventory.
Before you decide to invest in multipurpose tools, take stock of your attachment inventory. Then, consider your current workload and how your existing lineup of attachments meets, or fails to meet, those workload needs. Are you able to complete all your jobsite tasks efficiently with the attachments you have now? 
Once you have sorted that out, review past projects and evaluate your upcoming work schedule to help determine which attachments can increase your jobsite performance and business revenue. Are there any upcoming projects that require a piece of equipment you do not have? Do you regularly turn down jobs because you lack the proper attachments to perform the work efficiently? If so, there might be opportunities to expand your business by introducing new attachments to your inventory. 
Buckets, grapples, snow blades and augers are just a few core attachments that can increase jobsite versatility. Specialty attachments, such as concrete breakers, box blades, trenchers, snowblowers and brush cutters deliver additional, year-round jobsite capabilities that can help diversify your business offerings, thus growing your business. 
2. Assess jobsite conditions.
If your projects' terrain or space constraints are changing, it may be time to consider adding attachments that can increase jobsite versatility and performance.
For instance, if you are a utility contractor with a skid-steer or compact track loader, you likely have a trencher attachment. Adding a planer, breaker, drop hammer or wheel saw could be just what you need to remove asphalt or concrete in preparation for utility work, increasing the scope of work and, hopefully, the profit margin. 
Compact excavators are perfect candidates for attachment integration,  helping expand your job opportunities far beyond earthmoving projects. With their ability to access tight areas, compact excavators and their attachments are as effective in pavement and utility rehabilitation applications as they are in new construction. They can also be used to replace aging utilities, such as gas and sewer lines and septic tank systems. Attachment mounting systems and auxiliary hydraulics allow compact skid-steer loaders, compact track loaders and compact excavators to be effective tool carriers for a wide variety of attachment operations.
3. Clarify upfront costs.
Buying an attachment may be the right choice if it can meet your current project needs and support your business expansion plans by empowering you to complete key tasks you previously subcontracted. For example, a utility contractor who adds a planer or breaker to their attachment lineup can tackle concrete removal work rather than relying on a subcontractor to do so before utility work can begin. 
Consider as well the cost-effectiveness of buying a new attachment if you are not going to use it on a regular basis. When you are loading dirt and aggregate one day and moving brush or breaking up concrete the next, it may be more economical to rent attachments from your local compact equipment dealer — especially when considering the costs associated with storing and maintaining attachments.
The decision to buy or rent boils down to being able to complete your work in the most efficient and affordable manner.
It is entirely dependent on your company's specific operations, so take the time to fully evaluate what is best for your
specific business.
Once you have done your due diligence, talk to an equipment dealer about your attachment options. The dealer staff will provide guidance on the right types and sizes of attachments to pair with your current equipment. They can also give you guidance on the specific types of attachments you may want to consider, given your current work opportunities and market demand. 
Adding attachments to your fleet can be a cost-effective way to increase your revenue and reduce the need for specialty or dedicated carriers. As always, making your machines as productive as possible remains top of mind, and with the right attachments, you can make that a reality.