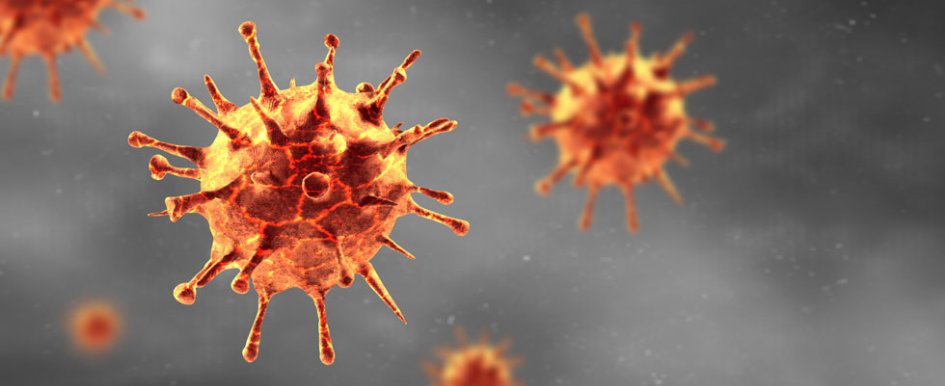 What you need to know about the coronavirus & its effects on the industry
Tuesday, March 31st, 2020
Construction Business Owner understands that among the concerns associated with the coronavirus, you still have a business to run. This page will serve as your tie to breaking news, industry developments and evolving risks regarding the coronavirus in construction. We'll continue to post news updates, articles and resources as we become award of them, so check in regularly for more up-to-date information.
April 2, 2020, 12:54 p.m. CST
The United States Department of Labor posted a temporary rule that clarifies whether employees are eligible for paid leave under the Families First Coronavirus Response Act. If an employee cannot come to work because they are under a shelter-in-place rule, the DOL has said the employee IS eligible for emergency paid sick leave.
The caveat to this rule is that the employee is only eligible for paid sick leave if the employer has work for the employee to complete. The rule specifically states "employee subject to one of these orders may not take paid sick leave where the employer does not have work for the employee."
The rule is effective April 2 through December 31, 2020.
---
April 1, 2020, 5:15 p.m. CST
The United States Department of Homeland Security has issued guidance on what and who makes up the "essential critical infrastructure workforce." While not meant to be an all-inclusive list, the advisories identify workers who conduct operations and provide services that are essential to the U.S. infrastructure, which include: workers who support crucial supply chains, those who maintain and repair critical infrastructure, construction work, etc. Here's some of what's now included pertaining to construction work:
Water and wastewater infrastructure
Health-care projects, including temporary facilities
Housing
Transportation
Communications
Onshore and offshore petroleum
Renewable energy projects

 
Local jurisdictions have the power to determine what else is on the list. In some areas, such as New York, the restrictions are a lot more limiting—outside of a short list of new projects, such as health-care construction, contractors can only work on projects that are partially finished and create safety hazards in their current state or projects that involve emergency repairs. 
---
April 1, 2020, 4:45 p.m. CST
Last week, the United States Environmental Protection Agency (EPA) officially suspended the enforcement of environmental laws, including those pertaining to construction. The suspension exempts any company that can prove it is unable to comply with environmental laws due to the coronavirus pandemic.
The suspension is retroactive to March 13, 2020. The EPA has not yet set an end date for the suspension.
The policy applies to civil violations during the COVID-19 outbreak. It does not provide leniency for intentional criminal violations of law, according to the agency's press release. It also does not apply to activities carried out under Superfund and/or RCRA Corrective Action enforcement instruments.
"EPA is committed to protecting human health and the environment, but recognizes challenges resulting from efforts to protect workers and the public from COVID-19 may directly impact the ability of regulated facilities to meet all federal regulatory requirements," said EPA Administrator Andrew Wheeler. "This temporary policy is designed to provide enforcement discretion under the current, extraordinary conditions, while ensuring facility operations continue to protect human health and the environment."
The EPA will post a notice 7 days prior to ending the temporary policy.
Since announcing the suspension, the EPA has come under fire for the decision by various environmental groups and the Democratic House of Representatives.
---
March 31, 2020, 10:35 a.m. CST
The Construction Financial Management Association (CFMA) announced it has canceled its 2020 Annual Conference & Exhibition, scheduled for May 30 through June 3, 2020, in Washington, D.C.
CFMA's leadership has been closely monitoring updates and recommendations regarding the COVID-19 pandemic from the Centers for Disease Control and Prevention (CDC) and the World Health Organization (WHO), federal and local governments, and recent travel advisories and restrictions within the United States and globally—all of which have factored into this unfortunate decision.
"The health, safety and welfare of our members, exhibitors, staff and other stakeholders are of the utmost importance," said CFMA President and Chief Executive Officer Stuart Binstock. "These are uncertain times that will have a profound impact on the economy, the construction industry, and our members' companies. Even as we eventually return to some sense of normalcy, it won't immediately be business as usual. Therefore, it is in everyone's best interest to cancel this event and help our members focus on their jobs and companies."
While this in-person event will not be rescheduled, CFMA is exploring the option of hosting a virtual conference and hopes to have more details within the next 1 to 2 weeks. The organization will update conference.cfma.org with the latest information.
---
March 31, 2020, 10:18 a.m. CST
Following its cancellation of the ACI Concrete Convention in Rosemont/Chicago, Illinois, the American Concrete Institute is holding ACI Virtual Committee Days. Held online from March 28 through April 2, 2020, the ACI Virtual Committee Days will allow the important technical work of the Institute to move forward. A full list of the nearly 300 currently scheduled virtual committee meetings is available on the ACI website at ACIConvention.org. The ACI committee meetings are open to committee members, students and guests. There is no cost to participate in ACI Virtual Committee Days.
"While we are saddened to have cancelled the ACI Concrete Convention, we are pleased that so many committees remain eager to keep the critical work of the Institute moving forward," said Ronald G. Burg, PE, executive vice president of the American Concrete Institute. "Additionally, this virtual format provides the opportunity for greater meeting participation from students, guests, and other interested professionals in the industry who may not have been planning to attend the convention."
---
March 30, 2020, 3:39 p.m. CST
The National Association of Women in Construction (NAWIC) has canceled both the North Central Region and Southeast Region Spring Forums originally scheduled for May 1-2. All face-to-face chapter meetings and socials have been cancelled through April 30. However, NAWIC's 65th Annual Conference scheduled for August 12-15 in Houston, Texas, is still accepting registrants at nawic.org.
---
March 29, 2020, 8 p.m. CST
On Friday, New York Governor Andrew Cuomo announced a ban on all nonessential construction sites in an effort to slow the spread of COVID-19 across the state.
The suspension will run through April 19. Essential construction projects include hospitals, health-care facilities, transit, utility work, infrastructure repairs and projects (roads and bridges) and more. Those who violate the ban will be fined $10,000 per offense.
---
March 29, 2020, 4 p.m. CST
Thirteen days ago, President Trump enacted "15 Days to Slow the Spread," a set of nationwide guidelines to slow the spread of the coronavirus in the U.S. Today, President Trump announced "30 Days to Slow the Spread," in effect, announcing the campaign will be extended until April 30, doubling the length of the original plan. Click here to read the new guidelines.
---
March 29, 2020, 11 a.m. CST
On Friday, Congress passed and President Donald Trump signed a historic $2 trillion economic stimulus package that will provide United States businesses and citizens with much-needed aid during the ongoing coronavirus pandemic. According to an analysis by ENR, the construction industry could be eligible for funding totaling $43 billion out of an appropriations component of the act that makes up $339.9 billion of the total package.
Airlines will see some aid in regards to the Coronavirus Aid Relief and Economic Security Act (CARES Act), getting $10 billion in funding. The Department of Defense will also receive $1.5 billion to go toward military and field hospital expansions and medical units. Construction businesses will see assistance in the form of tax deductions for the 2020 tax year through the act as well.
In short, the CARES Act will provide $350 billion for small-business loans, more than $100 billion for hospitals, $250 billion for unemployment aid, and more. Read on for a few of the act's main points.
Key Provisions
Business loans and loan guarantees—The CARES Act allocates $500 billion for the Coronavirus Economic Stabilization Act of 2020, which will provide loans, loans guarantees and more to businesses in need. Those include $25 billion to passenger air carriers, $4 billion to cargo air carriers, $17 billion to businesses integral to national security and $454 billion to all other eligible businesses, states, and local municipalities. The act also allocates $3 billion to airline contractors.
Help for small business owners—The Keeping American Workers Paid and Employed Act provides $350 billion for loans to small businesses. To qualify for the loans, employers must meet the standards of the Small Business Administration, have fewer than 500 employees, be self-employed or be a part of the gig economy. Some other organizations apply, such as nonprofits and veteran organizations. The loans can be used to cover payroll back to February 15. The act's loans amount to 250% of the employer's average monthly payroll and max out at $10 million. Employers who continue to keep employees on their payroll will qualify for a tax credit for doing so.
Emergency injury disaster loan grants—The act allocates $10 billion in grants for small businesses that are suffering from economic harm due to the current situation. The grants can total as much as $10,000.

Small business relief debt—Small businesses are also eligible for debt relief from the principal, interest and fees on existing SBA loans. The act allots $17 billion to this specific relief.

Direct payments to American citizens—Single Americans will get a one-time check totaling $1,200, and married couples will get $2,400, plus an extra $500 per child. Americans who make above $75,000 won't get the full $1,200, and those making above $99,000 won't qualify for the relief checks. The qualification thresholds are doubled for couples. These qualifications will be made based on your most recent tax return (2018 or 2019 taxes). Treasury Secretary Steven Mnuchin said after act is signed, Americans should expect the checks either electronically or by mail within 3 weeks.
Greater access to unemployment benefits—The act also lets more people apply and qualify for unemployment benefits. In addition to the current unemployment benefits, which varies by state, citizens will also receive $600 per week for up to 4 months. The act makes it possible for those working in the gig economy to receive benefits as well.
Hospital support and funding—Hospitals will receive $130 billion to support costs for medical equipment, expansions and capacity.
State and local governments—Approximately $150 billion will go to state and local municipalities who are in need of relief.
The Trump administration is prohibited from using money from the act for use on border wall projects.
---
March 27, 2020, 4:25 p.m. CST
Construction Safety Week, an annual industrywide education and awareness event, announced this week it is postponing Safety Week events in the U.S. and Canada based on safety concerns related to COVID-19 virus.
Part of the mission of Safety Week is to refocus people's attention on the fundamental things they do every day to work incident-free. Safety Week advocates that companies across the construction industry hold meetings and events with staff and craft works the first week in May to communicate, celebrate and reinforce what matters most: the safety, health and well-being of workers. However, with the concerns related to COVID-19 and large gatherings, Safety Week officials say it would be inappropriate to promote or recommend these types of events.
According to a statement from Scott Cassels, Executive VP, Kiewit and 2020 Safety Week Executive Committee Chairman, "We believe companies in our industry need to focus on the safety and security protocols that are best for their people and business continuity during this crisis. Safety Week is important, but there is time enough to bring our industry together once we have this serious issue controlled."
Visit constructionsafetyweek.com for news about a new date for Safety Week, and more information, training materials and best practices that can be used to keep operations safe.
---
March 26, 2020, 12:05 p.m. CST
Financial markets in the United States continue to inch higher following Congress's passage of a stimulus bill—The Dow Jones Industrial Average, the S&P 500, and the Nasdaq were all up approximately 2% on Thursday morning.
However, Thursday also marks a record number of Americans applying for unemployment benefits due to the ongoing COVID-19 pandemic. Last week, 3.28 million workers filed for unemployment claims, up 3 million from the previous week.
The number is even more shocking considering the unemployment rate had reached an almost 50-year low just weeks prior.
---
March 24, 2020, 4:43 p.m. CST
In a press conference today, President Trump provided an update on critical preparations and supplies in the U.S. war against the virus. Here are some important points from his speech:
Through FEMA, the federal government is distributing more than 8 million N95 respirators, 14 million surgical masks, with millions more on order.
The government has sent 2.4 million face shields, 1.9 million surgical gowns, 13.5 million gloves, and more than 4,000 ventilators to the areas of greatest need.
Ford, 3M and General Electric Healthcare have agreed to make respirators ventilators and face shields.
The Army Corps of Engineers and the National Guard are building four hospital facilities in New York City at the Javits Center, and four separate medical facilities in different parts of the state.
The U.S. Navy hospital ship has been deployed to New York Harbor. Another hospital ship is destined for Los Angeles.
The government intends to build hospitals in both Los Angeles and Washington state. In New Jersey, it will build a medical facility and a hospital facility.
President Trump continues to work with Congress, Secretary Mnuchin and members of the administration to pass the bill for a $6 trillion financial relief package ($2 trillion direct assistance, roughly $4 trillion in Federal Reserve lending power) designed to bolster the economy; provide cash injections and liquidity; and stabilize financial markets. The package will go to a vote Wednesday, March 25.
---
March 24, 2020, 4:09 p.m.
Dodge Data & Analytics' Chief Economist Richard Branch released a statement today on the expected impact of COVID-19 on the construction industry. Read on for highlights and the full statement.
Q1 GDP will likely see a 0.1% decline on an annualized basis
Dodge anticipates an annualized decline of 6.3% for GDP in Q2 due to the pandemic and a shuttered economy
Commercial sector has held up relatively well during the initial economic impact, but will likely see declines due to at-risk hotel and retail projects.
Institutional sector has already begun to see a significant decrease in planning projects
From Branch: The past 2 weeks have seen an unprecedented shuttering of the United States economy. Our expectations on the impact of the coronavirus on the U.S. economy have been significantly downgraded with a growing realization that the U.S. economy is in recession.
First-quarter GDP is likely to decline close to -0.1% on an annualized basis. Beyond that, it gets much more dire. We are anticipating an annualized decline of 6.3% for GDP in the second quarter as the effect of a shuttered economy fully takes hold. As a point of comparison, the deepest quarterly GDP decline during the Great Recession was an annualized -8.4% in the fourth quarter of 2008. We presently expect a softer decline in the third quarter (-1.1% annualized) under the assumption that containment of the virus is working and some aspects of life return to normal. In the fourth quarter of 2020, we expect a return to growth of 1.5%.
For the full year 2020, we expect economic growth to turn negative—declining 0.5%. The full impact of the pandemic remains largely unknown. This creates larger forecast error and will result in ongoing adjustments to the forecast as we gain additional information. The impact on construction activity is also uncertain, but it's clear that it won't be business as usual. There are several areas of the country where construction has been halted (like in Boston and Cambridge, Massachusetts) and others where it has been curtailed (such as in San Francisco and Los Angeles, California, where housing construction has been deemed an essential service). Some projects have been delayed, while others appear to be proceeding.
To gain better perspective regarding the immediate impact on construction, we have examined projects that are typically included in our leading indicator of construction activity—the Dodge Momentum Index. These are nonresidential building projects for which Dodge has just issued a first (or initial) planning report. Monthly tracking of these projects has shown them to lead construction spending for nonresidential buildings by a full year. Included in the analysis are nonresidential building projects, excluding manufacturing and transportation, with hard construction costs of less than $500 million.
---
March 23, 2020, 7 p.m.
Soon after Boston, Massachusetts Mayor Marty Walsh ordered a halt on all construction in the city last week, three other Massachusetts cities followed suit: Cambridge, Chilmark and West Tisbury. 
Last week in San Francisco, California, a stop-work order was issued for all Bay-area commercial construction projects excluding housing construction. 
Pennsylvania Governor Tom Wolf issued a halt to all "non-life-sustaining businesses," effectively halting construction projects, after March 21. In addition, California, New York and Illinois have all announced "stay at home" orders of nonessential businesses, but for the time being, most construction work is continuing. 
---
March 20, 2020, 2:41 p.m. CST
Yesterday, Associated Equipment Distributors (AED) delivered letters to national organizations representing mayors, local elected officials and the nation's governors, urging them to allow construction projects to continue while highlighting the equipment industry's integral role in building and maintaining our nation's essential infrastructure.
In a letter to the U.S. Conference of Mayors and the National League of Cities, AED was joined by the Association of Equipment Manufacturers (AEM), delivering the message that, "shutting down construction projects in cities and towns not only jeopardizes continued relief and prevention efforts surrounding COVID-19, but will also exacerbate an already dire situation with little safety or health benefit."
AED delivered a similar letter to the National Governors Association, imploring its members to reconsider halting construction projects across the country. Additionally, AED joined AEM and the Equipment Dealers Association in letters to all 50 governors stressing that equipment manufacturers, suppliers, dealers, and service technicians must be considered essential to economic continuity as governors continue to respond to the COVID-19 pandemic to protect the health and safety of all workers and residents.
In Washington D.C., AED has been working with business organizations to ensure lawmakers and the administration understand the importance of liquidity and access to capital for the equipment industry. AED joined allied business organizations outlining tax modifications that will help provide liquidity for small and midsized companies.
To view the letter to the League of Cities and the U.S. Conference of Mayors, click here.
To view the letter to the National Governors Association, click here.
To view the letters to each Governor, click here.
---
March 20, 2020, 8:45 a.m. CST
Today, President Trump held a press conference announcing several new developments in the effort to ensure the safety of the American public and defend against the spread of the coronavirus in the United States. Here are the highlights:
The U.S. Department of Education will not enforce standardized testing.
The U.S. Department of Education will temporarily waive all interest on federally held student loans.
Secretary of Education Betsy DeVos is working with federal lenders, who will allow borrowers to suspend their student loans and loan payments without penalty for at least the next 60 days.
The Treasury Department will move Tax Day from April 15 to July 15, giving families and businesses extra time to file with no interest or penalties. However, people with refunds or credits they would like to claim can file early.
Effective Saturday, March 21, 2020, the U.S. and Mexico will restrict nonessential travel across the border of the two countries. This will not impede lawful trade and commerce. Mexico will also suspend air travel from Europe to Mexico.
---
March 19, 12:30 p.m. CST
On Wednesday, President Donald Trump signed into law a coronavirus relief package providing paid emergency leave for American workers and free testing for COVID-19. The Senate approved the bill, H.R.6201, on Wednesday, before moving on to deliberations over the next economic relief package surrounding the coronavirus crisis. Senate leaders were not all in agreement over the provisions of the bill, but pushed it forward despite their concerns. So, what's in the new law? Find a few key points below.
Paid Sick Leave
The law mandates 2 weeks of paid sick leave to qualified workers if they are ill, quarantined or waiting on a diagnosis or care for coronavirus. The paid sick time also applies if they are caring for family members who tested positive for COVID-19. The law also mandates 12 weeks of paid leave for people caring for children at home during school closures or because their usual childcare provider is closed or unavailable. 
Who Qualifies & Who Doesn't?
Most employees at small and midsize companies and nonprofit organizations are eligible for paid leave. Government employees will also qualify. Workers at companies with more than 500 employees are excluded—48% of the U.S. workforce, according to Bureau of Labor Statistics data.
The Department of Labor may also choose to exempt small businesses (companies with fewer than 50 employees) where providing leave would put the out of business. Additionally, employers of first responders (such as health care and emergency responders) are exempt, if necessary. Part-time and self-employed workers (those working in the gig economy) are eligible for paid leave as long as they pay taxes.
What Should Employers Know
The DOL has until April 2 to issue guidelines for employers on calculating paid leave. Meanwhile, employers who offer paid leave will be reimbursed through a payroll tax credit, which will also cover the employer's health insurance expenditures during employees' paid leave.
The tax credit will be issue within 3 months of the time the employer is expected to provide paid leave. Paid leave under the law is only enacted through December 31, 2020.
What Else?
The package also included specific food and medical aid, unemployment benefits and mandates for free coronavirus testing. Direct checks to American taxpayers are still a topic of discussion in Congress.
---
March 18, 11:47 a.m. CST
In a tweet Wednesday morning, President Trump announced the U.S. has closed the U.S.-Canadian border for all nonessential travel.
---
March 18, 11:45 a.m. CST
The city of Boston, Massachusetts, became one of the first major metropolitan areas to halt construction this week, after Mayor Marty Walsh announced a stop-work order on Monday. 
The move came as part of a number of changes to everyday life for residents of Boston that look much like the actions taken by cities across the United States, such as closing public school systems, placing restrictions on group events, and retail and restaurant closings and restrictions. 
Walsh ordered a shut down and work zones secured for at least the next 2 weeks. In the days following, industry organizations and contractors have come out both for and against the order and other cities are considering following Boston in the growing calls to halt any construction outside of the health care sector. 
Per the mayor's statement, the only construction activity that will be allowed is emergency work, such as work at public facilities and repairs to utilities. The work must be approved by the Boston Inspectional Services Department. The department will also be approving work if it is somehow beneficial to public health and safety, such as hospital construction. 
Associated General Contractors of America Chief Executive Officer Stephen Sandherr released a statement Tuesday, saying, "Given the precautions already in place, halting construction will do little to protect the health and safety of construction workers. But it will go a long way in undermining economic vitality by depriving millions of workers of the wages they will need over the coming days." 
Sandherr said in his statement that most construction workers on jobsites are already wearing gloves and masks, creating a relatively safe environment. However, yesterday, President Trump called for construction companies to donate N95 masks to local hospitals and clinics. 
---
March 18, 8:33 a.m. CST
Short & vicious. That is my prediction regarding this recession/crisis. Vicious because it is a supply shock of a magnitude unknown in modern times. Short because I have faith -- in Regeneron -- perhaps the most important enterprise in the world today.#comeongeniuses

— Anirban Basu (@SageAnirban) March 18, 2020
---
March 17, 4:45 p.m. CST
In a statement from Stuart Binstock, president and CEO of Construction Financial Management Association (CFMA), the association announced it will continue assisting CFMA members while also protecting the health and safety of its volunteer leaders and staff.
While the national response to COVID-19 is rapidly evolving, here are several steps CFMA has taken:
On March 23, CMFA will offer a webinar entitled, "Coronavirus & Construction: A Panel Discussion to Help CFMs Plan & Respond." The webinar is open to the public: free to CFMA members and $69 for non-members. Part of the non-member proceeds will be donated to the Construction Industry Alliance for Suicide Prevention (CIASP).
Attendees will hear from a panel of industry experts to learn about emergency preparedness and business continuity; legal ramifications of construction delays; how Covid-19 will impact workers' comp, time off, etc.; and lastly, the global economic impact. Panelists include Anirban Basu, Kory George, Cal Beyer and Julie Pace.
Given new recommendations from the Centers for Disease Control and Prevention (CDC) that Americans cancel or postpone events of 50-plus people for the next 8 weeks, CFMA has recommended that chapters do not hold any in-person meetings through May 20, 2020. Please check with your local chapter regarding the status of in-person meetings.
Regarding CFMA's 2020 Annual Conference & Exhibition, we are committed to hosting a safe and healthy conference and will continue to monitor guidance from the CDC and WHO. Should there be any changes or updates to the conference, we will post them on our website and notify members and attendees via email.
CFMA will provide a 60-day grace period for membership renewals. Members will have until May 31, 2020 to renew their membership before benefits are suspended.
---
March 17, 2020, 3:23 p.m. CST
Following cancellation of the ACI Concrete Convention in Rosemont/Chicago, the American Concrete Institute has transitioned its spring convention into ACI Virtual Committee Days, being held online March 28-April 2, 2020.
In partnership with ACI committee chairs, the American Concrete Institute has worked to provide the necessary technology and assistance to hold virtual meetings on the same day and same time (in Central Daylight Time) as physical meetings would have been held at the convention. A full list of the nearly 300 currently scheduled virtual committee meetings is available on the ACI website at aciconvention.org. ACI committee meetings are open to committee members, students and guests. There is no cost to participate in this first-ever ACI Virtual Committee Days.
Full information is available at aciconvention.org; additional questions can be directed to conventions@concrete.org.
---
March 17, 2020, 2:05 p.m. CST
Dodge Data & Analytics released a statement emphasizing that Dodge remains open for business and has instituted several policies to reduce the risk of potential transmission, noting plans for remote work, travel restrictions and the decision to defer events and trade shows to hold virtual meetings instead. All of Dodge's mid-year Outlook events will now be held virtually. Watch for more information on these events that will be made available in future communications. Dodge issued the following specific to its construction forecast:
Construction Forecast Update
Over the past few days we've received numerous inquiries from clients and press alike about how the coronavirus and subsequent economic fallout might affect our forecast for construction starts in 2020. With the situation rapidly evolving, we felt it prudent to let you know when you can expect to see an updated starts forecast.
Our next forecast cycle officially begins when preliminary starts data for March (and thus the first quarter) is released on April 1. However, we are currently assessing the economic implications of the crisis and looking to past economic cycles and events to gauge how our econometric models might react to the current crisis.
Dodge's Chief Economist, Richard Branch, plans to host a brief customer webinar in early April to review how the starts forecast may be altered to reflect current events. Please watch for future announcements regarding this presentation.
Clear communication plays an important role during these challenging times and Dodge is committed to providing ongoing communications as the situation evolves.
---
March 17, 2020, 11:20 a.m. CST
Aching for some good news? Stocks are slightly up today following news that an economic stimulus package is coming soon and the Federal Reserve announced a special fund to buy significant amounts of commercial paper, or short-term loans to businesses to cover expenses. The Dow is currently up 2.7%; the S&P 500 is up 4.1%; and Nasdaq is up 4.2%.
---
March 17, 2020, 11:20 a.m. CST
Tuesday morning, the White House Coronavirus Task Force held a press conference issuing new guidelines and updates concerning COVID-19.
Speaking specifically to the construction industry, Vice President Mike Pence urged business owners to donate their inventories of N95 face masks to local hospitals and health clinics. The administration also asked business owners to forego any new orders of the industrial masks for the time being.
A $850-billion coronavirus economic relief bill has passed the House of Representatives and is currently being reviewed in the Senate. The bill includes help for small businesses, $50 billion for U.S. airlines and business interruption payments for American workers. According to Treasury Secretary Steven Mnuchin, they are looking at sending direct checks to American citizens. The IRS will also allow a 90-day deferral on tax payments, interest free.
---
March 17, 2020, 10 a.m. CST
The National Hardware Show (NHS) has announced that the event originally scheduled for May 5-7, 2020, will now take place on September 1-3, 2020 at the Las Vegas Convention Center in Las Vegas, Nevada.
"We know how important the National Hardware Show is to our customers' business and it is our top priority to provide a place where the hardware and home improvement industry has the ability to come together and allow business to continue," said Randy Field, group vice president, Reed Exhibitions. "We believe this is the right decision for our customers and the industry in general, which is a vital part of the supply chain for manufacturing and distribution of products."
Field continued, "We are working with our partners to find solutions to logistical and operational issues that may arise. We are here to help, but ask for their patience as we ensure all of our customers are taken care of. With that in mind, our customers should make sure to change hotels, flights and any other arrangements. Information regarding airline change fee waivers is available on our website."
---
March 16, 2020, 3:50 p.m. CST
United States stocks have had another bad day, with the Dow falling to its lowest point in almost 3 years—down 8.3%. The S&P 500 is down 7%, and the Nasdaq Composite is down 7.8%. The trend proved to be a global one, with stocks falling around the world and China's economy essentially collapsing.
---
March 16, 2020, 2:30 p.m. CST
To all readers:
Despite the disruptions caused by COVID-19 across the globe, Cahaba Media Group and Construction Business Owner (CBO) Magazine and Digital Media have instituted remote work plans and are continuing all publishing operations without interruption. 
Now more than ever, construction business owners are seeking industry-specific information about how to operate in these uncertain times, and we are committed to providing it across all of our media channels: magazines, websites, newsletters and webinars.
That said, how are you holding up, reader?
If you or your company would like to share your story or advice about dealing with business operations during this uncertain time, or if you're interested in being interviewed for news or article content in CBO's COVID-19 Coverage, please contact Editor Kathy Wells at kwells@cahabamedia.com.
Stay safe out there!
Kathy Wells
Editor
Construction Business Owner Magazine & Digital Media
---
March 16, 2020, 11 a.m. CST
Late Sunday, the United States Federal Reserve announced plans to cut interest rates to zero, aiming to protect the U.S. economy from a potential recession. The new interest rates will range from 0% to 0.25% from a previous range of 1% to 1.25%. The Fed will also launch a massive "quantitative easing" program totaling $700 billion. As part of the program, the Fed will reinstate bond purchasing meant to shelter the country from a downturn.
---
March 16, 2020, 10:47 a.m. CST
The Centers for Disease Control and Prevention has issued a recommendation to cancel all events, meetings, etc. of 50 or more people if at all possible.
---
March 13, 2020, 4 p.m. CST
President Donald Trump declared a national emergency on Friday afternoon in an effort to free up additional funds to fight the coronavirus COVID-19. Trump called upon the secretary of Health and Human Services to waive some laws and regulations to help with containment of the virus.
Sources say he will invoke the Stafford Act, as part of his declaration, which will allow for significantly more federal aid to state and local governments. The Robert T. Stafford Disaster Relief and Emergency Assistance Act of 1988 gives power to the Federal Emergency Management Agency (FEMA) to decide how the United States government will respond to crisis situations.
Trump also announced he is ordering every state to put into place emergency operation centers, and mentioned plans to start testing at "drive-thru" locations. On Friday, there were 1,629 confirmed cases of COVID-19, with 41 dead, according to the CDC.
---
March 13, 2020, 4 p.m. CST
The stock market took a heavy hit yesterday among growing concerns about the coronavirus. Across the globe:
The Dow closed, down 10%, making yesterday its worst since 1987
The FTSE in the UK was down nearly 11%
France and Germany's markets were down 12%
The Spain market was down 14%
Italy's market was down 17%
---
March 13, 2020, 8:40 a.m. CST
The National Institute of Building Sciences has announced it will postpone the Building Innovation Conference scheduled for April 6-9, to later in the year, August 16-19. Leadership states the change was required after thorough review of the growing challenges related to COVID-19, citing the health and safety of its members, attendees and staff as its top priority.
---
March 12, 2020, 7:01 p.m. CST
Late Thursday, CONEXPO-CON/AGG & IFPE show officials announced the show would close one day early on Friday, March 13 at 5 p.m. Show management referenced the travel restrictions put in place by President Donald Trump and changing corporate travel policies as the reason behind the decision.
---
March 12, 2020, 4 p.m. CST
Today, CONEXPO-CON/AGG show officials released a statement that their top priority remains the health and safety of all participants at the show. The show will continue as planned through 3 p.m. this Saturday, March 14. Show officials reported management has taken the following steps to address and prevent the spread of germs:
Working with the Las Vegas Convention Center to ensure additional hand sanitizers are provided throughout the shows, including Festival Grounds and Westgate.
Providing hand sanitizers in all registration areas, media rooms, information stands, the international trade center, meeting/education spaces, workforce and VIP areas, including several areas on the show grounds.
Providing additional hand sanitizers and cleaning protocols in all monorail stations.
Adding staff to increase cleaning of all common areas using strong disinfectant to clean those areas used more frequently, especially tables, keyboards/screens, door handles, etc.
Encouraging a "no handshake" policy on-site.
---
March 11, 2020, 3:50 p.m. CST
President Trump announced a ban of travelers from Europe for the next 30 days. The ban goes into effect Friday, March 13, 2020.
The restrictions apply only to foreign nationals, and not U.S. citizens, green card holders or the families of U.S. citizens, and does not apply to European trade or goods.
The House is set to take up a bill Thursday, March 12, 2020, to provide further coronavirus relief measures, including free coronavirus testing, paid emergency leave for workers and food security assistance.
Trump also announced deferred tax payment for some individuals and business and additional relief to small businesses affected by the outbreak.
---
March 11, 2020, 4 p.m. CST
World Health Organization (WHO) publicly characterizes COVID-19 as a pandemic.
---
March 9, 2020, 9 a.m. CST
Construction Business Owner withdraws from participation in CONEXPO-CON/AGG.
---
March 6, 2020, 8:08 a.m. CST
United States President Donald Trump signs into law a $8.3 billion funding package for the individual treatment and prevention of COVID-19. The package, Coronavirus Preparedness and Response Supplemental Appropriations Act, 2020, was more than three times the amount initially requested by the Trump administration in late February. 
Here's a quick rundown of where some of the money is going: 
$3.1 billion to the U.S. Department of Health and Human Services (HHS), and specifically to the office of the secretary of the HHS
$950 million to state and local health departments
$300 million to fund vaccines and treatments
$1.25 billion for international coronavirus response and aid
$2 billion to the Centers for Disease Control and Prevention for funding, preparedness and response
What the package does not specifically address are the potential short- and long-term indirect effects of the coronavirus, such as funding to bolster supply chain costs or reimbursement to hospitals and clinics for caring for patients without health insurance.
Trump's administration and the Senate GOP leaders met Tuesday to discuss a stimulus package in light of the global financial crisis surrounding the coronavirus. Media outlets reported no specific outcomes from the meeting. 
---
March 6, 2020, 4:26 p.m. CST
CONEXPO-CON/AGG issues a statement announcing the show will take place as scheduled, March 10-14.
"With all the news about COVID-19 and the speculation regarding CONEXPO-CON/AGG and IFPE, I want to provide an update on planning, including commitments and cancellations. Here is where we stand," said AEM President Dennis Slater.
According to AEM show-runners:
Travel restrictions related to international travel and corporate policies have impacted some companies that planned to exhibit at the show.
The CONEXPO-CON/AGG cancellations that we've received represent 44,950 square feet out of 2.7 million net sq. ft. of exhibit space, which represents about 1.7 percent of the total space. We've re-sold 15,000 square feet of this cancelled space.
Volvo CE continues to have their display at the show with hired staff.
Volvo's statement:
REACTIVE STATEMENT
Since announcing our decision to withdraw from Conexpo-Con/Agg 2020 due to the coronavirus, Volvo CE has been working very closely with our partners at AEM to determine the best path forward.
At this point in preparations it would not be possible for Volvo CE to remove the equipment and dismantle the booth before the show begins. Instead, a small number of locally hired independent staff will remain on the site for the duration of the show. The booth will be ready for show opening on Tuesday March, 10th.
Volvo CE is deeply appreciative of AEM's collaboration in this difficult moment and recognizes the great value that the Conexpo-Con/Agg show brings to our industry and our customers every three years.
According to AEM show-runners:
We may see more cancellations, but the majority of cancellations have been limited to booths 400 sq. ft. and under.
We have already resold 15,500 sq. ft. of this cancelled exhibit space.
For attendance, we have added 18,000 new registrants since Feb. 21 when the travel restrictions and coronavirus started to have an impact. That total is far outpacing the last show and also our cancellations to date.
Customer cancellations are focused on international registrants and some big U.S. corporate customers placing travel restrictions.
Total registrations as of yesterday is over 120,000 and climbing. Even if the cancellations total 10,000, which they don't to date, we have a huge audience of customers coming to the show.
For IFPE, the event has been harder hit by cancellations due to the large international exhibitor presence and corporate travel policies. § The IFPE cancellations that we've received represent 34,680 square feet, which represents about 20 percent of the show floor. We've re-sold 3,300 square feet of this cancelled space.
"We know customers are committed to attending the show in numbers and they are expecting to see and purchase equipment from the manufacturers of the best equipment in the world," said Slater.
Please know we are committed to hosting safe and successful shows. Our top priority is focused on the health and safety of all participants at CONEXPO-CON/AGG & IFPE 2020, including attendees, exhibitors, vendors, staff, industry partners, and others involved in the shows.
---
March 5, 2020, 2 p.m. CST
Volvo withdraws from CONEXPO-CON/AGG over virus concerns, providing the following statement:
All business areas within the Volvo Group have jointly decided to not attend CONEXPO-CON/AGG 2020 due to the outbreak and continuing concerns relating to the coronavirus COVID-19.
With California joining Washington State and Florida in declaring a state of emergency to contain the spread of the novel Coronavirus COVID-19, all business areas within the Volvo Group have decided to withdraw from their participations in next week's CONEXPO exhibition in Las Vegas, Nevada. This includes all relevant Volvo business areas, Volvo Construction Equipment, Volvo Penta, Volvo Financial Services, Volvo Trucks, Mack Trucks, SDLG and Terex Trucks.
"We are great supporters of CONEXPO, and despite being in advanced preparations for this year's event, we believe it is the right thing to do to withdraw at this late stage. Our first concern is the wellbeing of employees, customers and the wider public," said Melker Jernberg, Executive VP and President of Volvo CE.
"It's very disappointing not to be attending, but our first priority is the health and safety of our employees and others. Given this, it is with reluctance that it has been decided not to participate in this year's show."
---
January 31, 2020, 4 p.m. CST
Health and Human Services Secretary Alex M. Azar II declares a public health emergency (PHE) for the United States to aid the nation's healthcare community in responding to COVID-19.
---
January 30, 2020, 12:35 p.m. CST
The International Health Regulations Emergency Committee of the World Health Organization declares the outbreak a "public health emergency of international concern" (PHEIC).
---