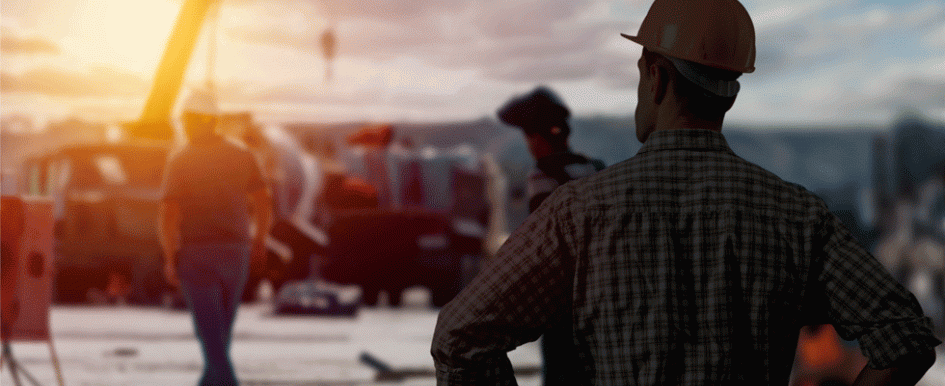 Why you should wait to get advice from industry litigation professionals
Tuesday, October 20, 2020
Due to the many factors that have impacted and changed the construction industry throughout 2020, projects are facing increased risks that may open the door to some unique claims or litigation. With detailed knowledge and reporting essential to processing claims, construction business owners and their legal counsel can benefit from incorporating construction claims experts from the onset of their case planning. Experts are commonly part of construction litigation proceedings—from the issuance of a request for an equitable adjustment to the filing of a complaint to mediation through trial—to assist in demonstrating the facts of the case and any ensuing economic harm.
Often, however, attorneys and clients hesitate to bring in a consultant early in the process, either due to economics or not being aware of issues or potential strategies that will have a bigger influence on the outcome/resolution, which can lead planning down a literal dead end. Yet, the deeper experience and analysis experts provide can improve participants' understanding of the risks in each project's unique set of factors and help to achieve more successful results.
Attorneys spend much of their careers amassing deep understanding of the law, but less time accumulating a similar level of exposure to the intricacies of construction claims. Determining what information is key to the specific issues at hand may be of a technical nature that is beyond the ken of the construction attorney and the client.
Often, even to those who specialize in construction litigation, the complex concepts of quantifying schedule impacts and productivity losses appear akin to the "Tower of Babel." By not pursuing a strategy early on that takes into account all of the nuances ingrained in each particular case, legal teams may ultimately create the need for a greater effort by the consultant to assess claim issues that are incomplete or irrelevant before addressing what is relevant. In the end, the client may end up paying more in attorney and consultant fees to resolve the matter.
Claims experts with years in the trade see common elements that repeatedly arise over a broad variety of cases. Yet, each construction project carries a unique set of factors that can influence why those issues happened and affected the case the way they did, which makes guidance from an industry expert vital to gaining a bigger picture understanding of each particular conflict.
As experts, we bring a different perspective to litigation proceedings such that we know when and where to look for even the smallest critical details. Navigating a construction conflict requires a deft approach in order to reach successful outcomes more quickly. It is essential to work with attorneys when projects are trending to litigation, but here are five benefits of incorporating construction consultants' industry expertise earlier in the process:
Prior case experience and expertise—After years of working on after-the-fact claim scenarios as well as working with clients during the job on an ongoing basis, consultants have accumulated diverse experience with the factors that lead to or escalate disputes and delays. Their knowledge and experience helps to sort and slice through typically a voluminous set of records to identify a clearer path to the root cause of an issue.
Thorough analysis—Technical elements of cases may not be initially understood by all participants, including some of the decision-makers. Not only do experts provide detailed analysis, but their experience can help bring everyone to the same degree of understanding about the key issues in dispute.
Scope of the case—Construction case records span all areas of a project, meaning there can be much more data produced than necessary to make a determination. Consultants' expertise helps strip away extraneous details and focus proceedings on a lynchpin element of the dispute. If conflicts ultimately go to trial, experts can help to narrow the issues to appropriate focal areas.
Deeper insights—When both sides of a conflict have more information, particularly from third parties, they may begin to assess the case differently. Each side's case has strengths and weaknesses, and to not know yours is definitely a weakness. In understanding the reality of your situation, realizing early on that your position is not as strong as you were led to believe can lead to an earlier and less costly resolution overall.
Reduce litigation risk—After resolving construction litigation, clients' hindsight often serves as a reminder to make better preparations for the next project (i.e., lessons learned). Consultants' expertise can help project participants identify potential risks prior to the next project that can aid in avoiding issues affecting time and cost altogether, minimize their effect and/or place the client in a better position with contemporaneous documentation if a dispute arises that cannot be amicably resolved during the job.
Participants who find themselves involved in construction litigation are burdened with a process that consumes time, money, and effort for a previous problem that may linger longer than anticipated and that steals time and resources from current and future endeavors. Though we can't eliminate all factors that increase these liabilities, especially in the midst of the ongoing pandemic environment, consulting expertise helps clients understand the potential legal risks so that they are better prepared to avoid, mitigate and manage them when they arise.