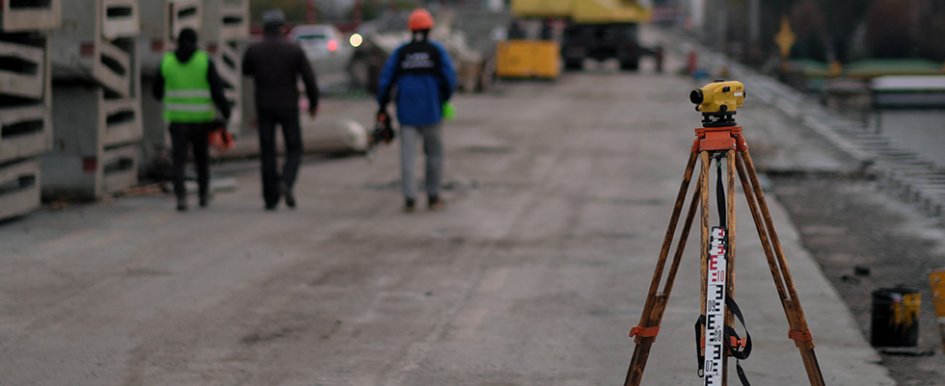 Why civil contractors are adopting new technology tools on-site
Tuesday, November 22, 2022
Civil contractors are embracing technology on their jobsites to help them deal with the biggest challenges they face. The fall 2022 Civil Quarterly, published by Dodge Data & Analytics in partnership with InfoTech and Hexagon, has data that shows remarkable growth in many on-site technologies in just a two-year time span. This growth is part of a larger trend toward digital transformation, and it is in direct response to the market conditions.
Civil construction is booming, and, as the Civil Quarterly data clearly reveals, the growth in work has made the ongoing skilled worker shortage in this sector even more acute. While technology doesn't solve this issue, it is perhaps the most valuable tool that contractors have to help them weather this challenge.
That is why 68% of civil contractors in the Civil Quarterly data now cite increased productivity as the top reason for adopting new technology, up from 57% in 2020.
None of the site technologies can replace skilled workers, but they can make them more productive, allowing companies to get more out of their workforce and stretch their resources.
These gains in productivity are evident in the technology category with the greatest increases in engagement in the study: site capture. Understanding the site better allows for better planning, fewer mistakes and better allocation of resources, all of which help to improve productivity.
The study found major growth in two site capture technologies over the last two years: utility detection and mobile mapping systems. Utility detection is now used by half the contractors surveyed (up from 40% in 2020), and mobile mapping systems are used by 34% (up from 28% in 2020). This level of growth is striking for such a short time span, and it demonstrates the usefulness of these tools for contractors.
However, new adoption does not provide a complete picture of how site capture technology is taking hold in the civil sector. Contractors using utility detection and two other types of site capture technologies — robotic total stations and laser scanning/lidar — report using this data on far more projects than they did in 2020.
In fact, on average, utility detection is used on 66% of projects, robotic total stations on 61% and laser scanning/lidar on 54%. All of these technologies have experienced double-digit growth since 2020.
Of course, not all the technologies studied gained in new users. Tracking technologies like equipment tagging, e ticketing, wearable technologies and radio-frequency identification (RFID) tagging, have remained steady in the number of users in the last two years. However, there are signs in the data pointing to future growth. For example, each is deployed on more than half of projects on average by those using them. E-ticketing in particular has seen a substantial boost from 54% of projects in 2020 to 65% of projects in 2022, with the greatest growth coming when the supply chain issues began to emerge.
As other companies get a better sense of how this technology helps to manage their supply chain more efficiently, it is likely that interest in e-ticketing will grow.
While these technologies help with the current, acute challenges faced by civil contractors, such as skilled worker shortages and supply chain issues, their long-term growth is likely due to the increasing importance of data and analysis in the construction industry.
Many of these technologies provide the bedrock of data that is essential for contractors to be able to improve their sector in the future.
Other Dodge research, such as "Going Digital: Digital Capabilities in US Civil Construction," reveals a larger shift in the industry — often driven by owners — to digital project delivery.
The data provided by these tools is highly valuable to civil contractors, with the ability to gather data on projects for analysis second only to increased productivity as a top driver for technology adoption. The flow of data from the jobsite to the office, and from the contractors to the other project team members, will be a critical factor in their success in this industry in the future.