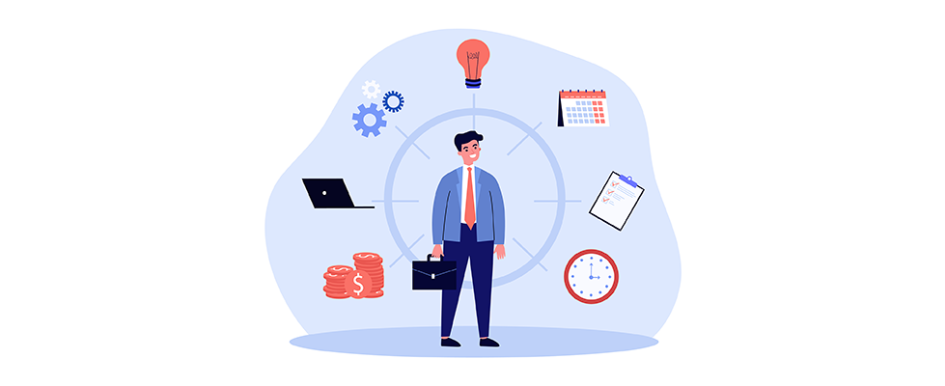 Building compensation plans to increase employee success & satisfaction
Many construction companies offer some form of bonus plan, but few feature a results-based incentive program. Some owners use bonus plans based on longevity, arbitrary factors, gut feelings or percentage of pay — but these are ineffective. And other owners just don't know what to do to keep their employees happy or reward those who contributed to the overall company success.
Higher Pay for Higher Value
Higher pay increases for employees without any additional improvement above their current workload, training, responsibilities or performance is not earned and should not be considered. Major pay raises must be based on improvement and merit. Each position must have a clear skill, responsibility and training requirement for additional merit pay increases. Employees who accept more responsibility, improve their leadership, learn more skills and perform more than their current job responsibilities deserve merit pay increases. These increased employee performance levels and activities should also improve the company's profits.
Effective Incentive Compensation Must Be Earned by Results
Consider these three basic types of employee recognition, bonus and incentive compensation programs:
Thank-you gifts — Provided based on nonmeasurable or other arbitrary factors
Earned incentive compensation — Earned by producing measurable results
Company profit-sharing — Earned by overall company performance
Bonus Gifts Don't Work
The incentive program you choose for your company is dependent on your goals. Do you want employees to like you, or do you want them to achieve and improve expected results? Most business owners feel they must provide gift bonus checks at year-end. But without a clearly defined and measurable incentive compensation program, bonus checks won't motivate employees to work harder. Profit-sharing tied to performance gets everyone in your company focused on hitting targets you want to achieve.
Incentive compensation must be based on measurable results beyond what's expected or normal. Employees who participate in the plans will want to work as a team toward improving results, finishing projects faster, eliminating call-backs and achieving common team goals. Plus, they'll generate more profit which can be shared with the incentive plan participants. For example, a concrete contractor client started their incentive plan based on sharing the savings created by beating crew labor hours on projects. The foreman stopped asking for more workers, reduced rework, got change orders approved prior to doing any extra work and eliminated overtime on his jobs. As a result, project labor hours improved more than 10%, creating additional profit to split between the foreman, crew workers and company. Even better, crew members stopped looking for employment elsewhere, developed strong camaraderie and eliminated turnover.
Aim at Nothing & Hit It Every Time
Most owners don't want to share financial results with employees. They also don't want to set up an incentive plan based on individual or project results just in case the company doesn't get paid in full or loses money. A winning incentive compensation program requires sharing some or all of your numbers with the team to achieve specific results. The key is to keep your incentive plan simple. Consider  the following examples.
Self-Performed Crew Labor Incentives
Many self-performing contractors reward foremen and crews based on hitting their manpower budget. The foreman reviews the bid estimate for labor hours and agrees to bring the project in at a targeted number of man-hours.
This PIP requires the company to share estimated hours budgeted to complete the self-performed work activities on every project with the crew foreman or supervisor.
The key to making these field incentive programs work is to meet with your superintendent and foreman every week for an in-depth review of the job and crew hours expended by work task versus the project goal or target as the job progresses. Consider these options:
On-budget completion — Upon project completion, share 2.5% of the total crew hours with the foreman and crew when jobs are completed on budget and without accidents. You may also include other project players, including the project manager, general superintendent, general foreman, job superintendent, estimator and project administrator in this type of plan.
Under-budget completion — Share 20% of the total crew hours saved with the foreman, crew and other players when jobs are completed under budget and without accidents.
Project player share — This could look like 40% foreman, 40% crew, 5% project manager, 5% superintendent, 2.5% estimator and 2.5% project administrator.
General Contractor Incentives
On-budget and on-time completion — Share 2.5% of the general contractor fee (overhead and profit) with the project manager and job superintendent when jobs are completed on budget, on time and safely.
Under-budget and on-time completion — Share 20% of the additional general contractor fee (overhead and profit) with the project manager and job superintendent when jobs are completed under budget, ahead of schedule and safely.
Companywide Profit-Sharing Plans
Many companies are moving toward "open book management" where every employee sees and understands the company financial results and participates in overall company profits. Some companies only include upper management in this form of profit-sharing and financial disclosure.
Minimum net profit goal — Share a percentage of company net profit earned yearly after the company achieves a minimum net profit goal. This plan requires the owner to open their books with all plan participants. Typical profit-sharing pools start at 10% of the pretax net profit earned.
Net profit exceeds goals — When the company net profit exceeds the annual net profit goal, the profit-sharing pool can be increased to 20% or more of the additional net profit earned above the minimum net profit goal.
Do a trial run to make sure there will be enough incentive compensation to share and make a difference to all employees. The incentive compensation earned goal should be 10% minimum to every employee to make it meaningful. For example, an employee who makes $75,000 should be able to earn an additional 10%, or $7,500, if the company hits the overall profit goal.
Include all employees who have more than one year of employment, based on their individual salary percentage of all salaries combined.
As your company grows, it will need to reinvest most of the profits back into the company. This allows for expansion, increases bonding capacity, and reinvestment into people, training, tools, equipment, and technology. Be careful when setting up incentive and profit-sharing programs to leave enough profit in your company to allow for taxes and steady growth. Installing and maintaining a winning pay and effective incentive compensation program can be the key to improving your bottom line. Consider all the pros and cons before embarking on a program in which you give out cash gifts which don't improve your company profits, revenue, employee development, customer satisfaction, safety, quality and teamwork.