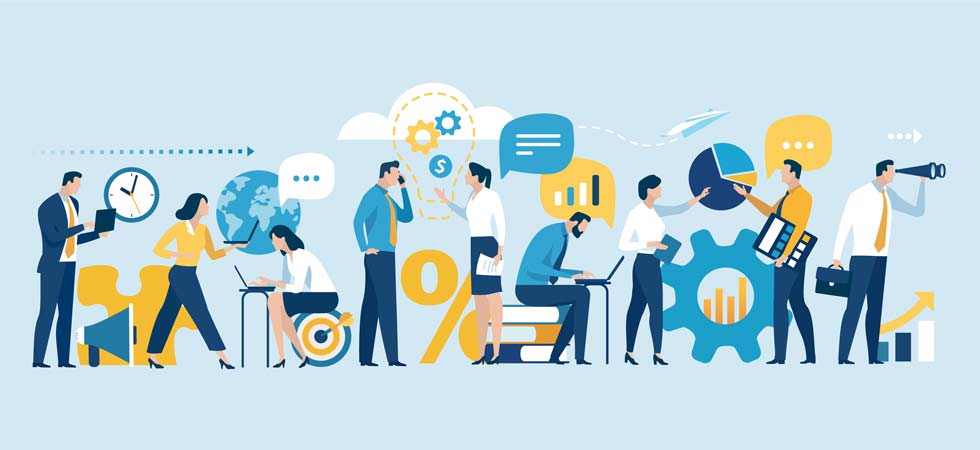 How leaders thrive amid difficult times
After battling inflation, supply chain snags and labor shortages in 2021, construction CEOs are rethinking how they find new talent, compensate employees, structure investments and deal with unexpected costs.
Inflation
2022 began with the highest annual inflation rate on record since 1982, with no known end in sight. Construction is among one of the most impacted industries, as supply chain challenges, elevated labor wages and increased supplier prices all rage onwards, contributing to endlessly rising costs. In fact, according to the results of a recent quarterly CEO confidence index conducted by Vistage, 85% of construction CEOs reported their prices had increased over the past 90 days (69% nationally), while 92% anticipate their prices will increase over the next 90 days (77% nationally). Even in times of widespread inflation and cross-industry price hikes, rising prices remain in a delicate balance between profitability, market forces and end-user acceptance in place of lower-cost alternatives. The strategy behind whether a CEO decides to price-in inflation is variable. For instance, the owner of one construction equipment company shared that her company absorbs inflation due to a highly competitive market. Meanwhile, one construction contracting firm owner said his company passes inflation costs through by design. Two important considerations when managing a business through inflation are:
Think "big picture" — While their pricing strategies are different, both of the CEOs mentioned above are actively investing in their business in the form of cost- and time-saving technology and software, an improved website for an increasingly digital world and leadership training/development. While this may seem counterintuitive, the larger cost saving potentials and market share are crucial components to rising above crisis.
Seek low-hanging cost savings — There is no better time to review contracts and renegotiate, take a pause or look for a less expensive alternative.
Supply Chain Slowdowns
Lisa Pickell, president of Chicago-based Orren Pickell Building Group, reflected on 2021 as a year of high highs and low lows. She shared, "We haven't seen demand like this since the recession. However, we have also seen increased fallout with people making an initial deposit but then are not able to go to construction during their projected time period because we simply can't get the necessary parts and pieces." Pickell cited supply chain as her No. 1 concern, adding, "All of a sudden, there was no aluminum to make screens, there was no spray foam insulation to make appliances. Building a custom home requires hundreds of millions of small parts and components, so supply chain slowdowns add up quickly. When it takes two months to get trusses for a roof, our timeline inevitably gets pushed back accordingly."
The Associated General Contractors of America (AGC) noted 90% of all construction firms have experienced supply chain problems. Similarly, the National Association of Homebuilders (NAHB) reported more than 90% of builders experienced delays and shortages in materials in 2021 — more than the NAHB has recorded since they began tracking it in 1990.
Pickell has not seen any indication of supply chain fixes. "I think what's gotten easier is the expectations," she said, reflecting on how expected delays and postponements have become standard to those working in construction and consumers/clients alike. She concluded, "We plan accordingly now — our planning has become much longer."
Three quick tips for managing through supply chain bottlenecks include:
Plan — It's crucial to communicate expectations to the end user and also make purchases in advance to ensure supply.
Get creative — An increasingly popular tactic is nearshoring (bringing manufacturing/the supply chain closer to where the company is based) to help cut down on ship times and eliminate supply chain slowdowns. The trend of nearshoring pre-dates COVID-19 but has been accelerated by the pandemic.
Diversify — Seek out parallel and complementary revenue streams and diversify your portfolio to increase your business' resiliency. Pickell said her company has benefited from secondary offerings during trying times: "Diversifying portfolio and revenue streams through those different avenues, whether it's maintenance or more of an annuity type of a business, ensures that you're not too reliant on any one sector."
Labor Shortages
The construction industry was already grappling with shortages in workers long before the pandemic swept in two years ago, stemming back to The Great Recession in 2008-2009 when 60% of workers who were displaced left the industry altogether. In 2015, the U.S. Census Bureau noted, "a persistent drop in hiring of younger workers into construction jobs," which was suggested to be a result of companies not being able to conduct training/hiring during the economic downturn of 2008.
Pickell saw much of the same. "Labor is not a new problem. It is an exacerbated, or an exponentially worse, problem. Our industry was hit so hard in the last recession — it was not one or two years of bad recession, it was several years, it was a depression."
She added, "There are a lot of people who are 'the knowledge base' that are currently retiring. And then there's this huge gap in people who left construction during The Great Recession. The trade schools shut down, the unions ran out of resources, so now young people are unprepared. Plus, high schoolers are being encouraged to aspire to desk jobs after obtaining a four-year degree, particularly those who were impacted by the recession, as opposed to taking jobs in construction. They are really just unaware of the great financial and career opportunities our industry provides."
Now, amid an already tight labor market, it is more difficult than ever to fill construction roles. According to Research of the Economics Group, National Association of Home Builders, the construction industry needs 2.2 million net hires in the next two years to keep up with demand. Pickell's organization has found hope, and help, by partnering with local community colleges and trade programs at high schools, largely targeting 17- and 18-year-olds in aims to give them an early interest in the sector.
"We've partnered with not only community colleges, but local tech programs and high schools. We joined forces with our vendor partners to create a rotation with students over the course of summer. Students get two weeks with an electrical firm, two weeks with a plumbing firm, two weeks with rough framing and two weeks with us."
Vistage's research shows 74% of construction CEOs are planning to hire in the next year, indicating competition for skilled labor will certainly be high. Subsequently, another important factor to consider is wages, particularly in a time of inflation. Two ways to reconsider salaries include:
Know the market standard (salary transparency offers a proactive opening to compensation conversations).
Be proactive in offering top talent "stay" bonuses and salary adjustments versus paying for a counteroffer or searching to fill their role.
Optimism
The research also reveals construction CEOs are less optimistic about the state of the economy than the national average, with 39% saying they thought the economy had improved in the last year (48% nationally) and 23% saying they expect the economy will improve in the year ahead (28% nationally).
However, there is a bright light: 69% expect to increase revenue in the year ahead and 53% anticipate rising profits. Similarly, AGC found 15 of the 17 construction segments they surveyed are optimistic that the dollar value of projects will see an uptick in the year ahead, with highway and bridge construction and transportation (transit, rail, airports) receiving respondents' highest confidence.
Construction holds a promising future, with a backlog of demand outpacing supply and talent availability. CEOs who manage thoughtfully through ongoing inflation, talent shortages and supply chain slowdowns stand to benefit from a ripe market. "It's hopeful to always remember that construction has a bright future. It is not a job that can be exported," Pickell concluded.