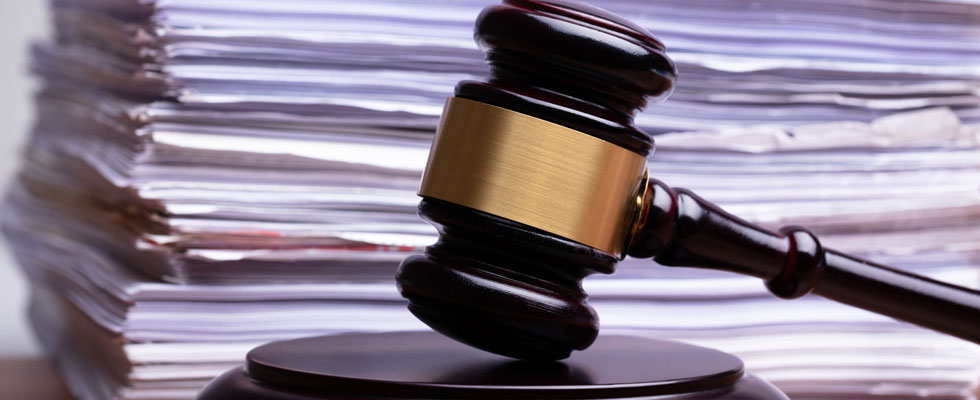 Why project management software could save you time & money in a legal battle
Tuesday, January 14, 2020
Project management and document control solutions can be transformational for contractors under the best of project circumstances, and even more important under the worst. The construction industry is known for being litigious, with disputes creating a significant drain on time and money.
According to the 2018 Arcadis Global Construction Disputes Report, the average dispute value in North America in 2017 was $19 million, and the average dispute resolution time was 17.7 months, significantly exceeding the global average of 14.8 months. Beyond the headline-grabbing cases, contractors well know that controversy is a harsh reality of commercial construction.
These days, the construction industry is looking to cloud-based applications to improve nearly every imaginable building construction workflow. Fueled by a surge in creative talent working to solve the industry's challenges, new software is being designed at an unprecedented pace and attracting significant investments from venture capital firms.
Project Management Software
Cost-saving benefits are a major factor spurring the rapid pace of technology creation and adoption in the construction sector, especially as the industry continues to face pressure from rising costs, increased competition and skilled-labor shortages. Experienced contractors are wary of quick fixes, as they understand the pitfalls of even small changes in behavior, which can create unforeseen risks to safety, quality and integrity.
Some construction technology providers have been known to be critical of the construction industry as slow to adopt technology, but it's worth noting that both safety and quality have improved dramatically in our lifetimes. In fact, in the last 4 decades, workplace deaths and reported occupational injuries have dropped by more than 60%.
New understanding of how building construction and operations impact our environment, our society and the economy, has changed the entire culture of the building industry.
As the industry now looks to technology to transform project management and document control to realize cost savings and efficiencies, it's clear the opportunity is significant. Contractors are leaving behind spreadsheets, pens and paper, and turning to collaborative solutions that allow for the automation and organization of documents and data.
Document management is critical for tracking contracts, compliance, plans, specifications and more. In addition to saving time and money, the technology makes information more accessible, fosters a collaborative environment that keeps internal and extended project teams updated on the latest versions of documents, and helps those teams complete projects according to plan.
Dispute Resolution
Construction disputes and claims involve compiling historical communication from many stakeholders and project team members, as well as reams of documents, which can be a challenge for contractors to put together. Centralizing and automatically organizing the large volume of documents created over the life of a construction project creates a comprehensive record that can help firms avoid litigation, saving time and money when it comes to disputes.
Disputes and claims require that construction firms be able to access hundreds, if not thousands, of documents ranging from contracts, to architectural plans, to requests for information, to compliance documentation, to specifications and more. The sheer volume of these documents and the number of stakeholders involved in changing and updating them make it a nightmare for firms without document management technology to address claims.
Construction disputes typically involve a significant amount of legal time and expense spent locating and interpreting the relevance of key documents. This is because many construction companies do not properly document and centrally store information.
Without document management technology, project stakeholders will often store information on personal computers, mobile devices, in notebooks or on sticky notes attached to documents. This lack of a centralized and logical system of information storage, coupled with a haphazard approach to documentation, results in mounting time and expense directed at addressing and resolving disputes.
Project management platform solutions can help firms avoid litigation altogether through up-to-date evidence and documentation that provide a clear understanding of the facts. Factual evidence can end disputes before they reach mediation or the courts. In cases where disputes escalate, the centralized location for all project communication in document management systems can help firms more quickly resolve these disputes.
A central repository of all project information, including daily logs, field reports, change orders and contract amendments make it easy for firms to access these documents and determine who knew what when—often one of the most critical points of information in disputes. Cloud-based document and project management technology can help establish detailed timelines through several beneficial capabilities.
Photo Documentation
The mobile applications in document management technology allow photos to be captured, organized by date and attached to a project. With photo documentation, field crews can confirm that a task was completed or provide a visual explanation of why something was not done. Photos and videos can document project status from the time the job starts through job completion, and having this visual record can help prove that contractual processes were followed.
Online Collaboration & Metadata
Construction management applications can centralize communication while providing real-time visibility into projects and access to project documentation. They also facilitate online collaboration, while recording essential metadata about such online interactions.
Metadata is data that describes and gives information about other data—information artifacts that preserve a perfect timeline of what was done by whom and when. The combination of documents, metadata and contemporaneous communication amongst contracting parties yields a far more robust repository of project information than is possible in a manual document control system.
Streamlined Change Management
With the functionality to digitally generate, share, approve and execute change orders, project management and document control systems help construction firms establish consistent workflows that ensure the proper process is being followed for collecting vendor quotes, keeping drawings up to date, and ensuring that the appropriate negotiated unit prices and markups are charged for change orders.
Automation of these important but tedious processes can help minimize the collateral impacts of changes on project budgets and timelines.
Ultimately, project management software can help construction firms avoid or minimize disputes by hosting accessible repositories of project documents to reduce uncertainty and elevate accountability. This saves time and money by significantly reducing the legal resources needed to prepare and review documents for discovery.
And, most importantly, this software allows firms to spend more time focusing on delivering better project outcomes, instead of defending themselves and their work.