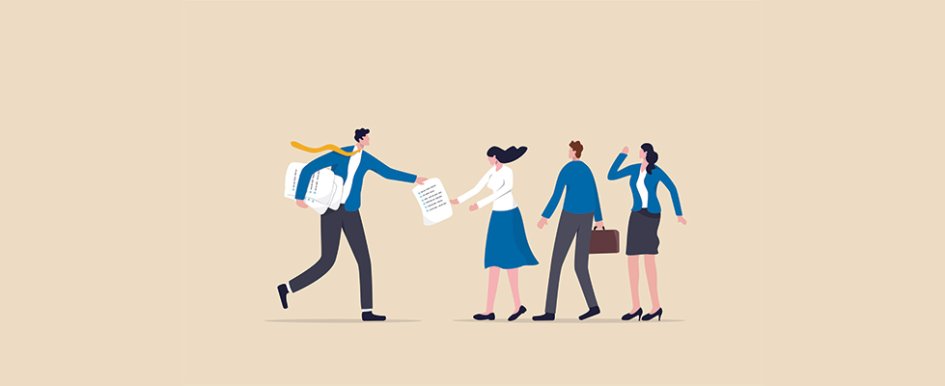 Tips for transitioning from control freak to champion coach
Do you ever feel like you're working harder but not making the progress you want to see in your business? Many construction business owners are tired of working too hard without positive results or signs of hope for a better future. When you're too busy doing things right instead of doing the right things, your business suffers. You are the reason your business isn't performing at the highest level. By holding on to control of too many operationally critical tasks, you're holding back your company from reaching its fullest potential. You've discovered that the more you do, the less your employees do for you and the less you earn.
It's Time for You to Change
Face it: You can't clone yourself, and there are only 24 hours in a day. It is possible to produce consistent results without your full-time supervision, oversight and direction. You must commit to taking back control of your company by letting go, delegating, mentoring, training and hiring. You must also hold people accountable to perform, meet deadlines and achieve the results you expect. Successful construction company owners focus on their top priorities. These include providing visionary leadership, generating sales, building customer relationships, developing top talent, enforcing strategies and systems, and achieving results. To get your business to work the way you want it to work, you must focus on your priorities as president and delegate everything else. In other words, you must focus on the things which make you the most money, build capacity and allow your company to move to the next level.
You Can't Be in Charge of Everything
Do you want to build a better business and gain better customers? Do you want to make more money and take more time off? It'll never happen when you are 100% in charge of everything. When you are doing takeoffs and estimates, ordering supplies, going to the hardware store, making sure your crews are working, checking field details, operating equipment or doing some of the construction field work yourself, your business is stuck at the level of what you can do and control. 
People who aren't allowed to provide input don't feel part of a team, so they decide if they'll do their best. They do as little work as possible for an overbearing boss who does all the talking and no listening. This downward cycle continues, frustrating the control-freak boss who doesn't understand why he or she can't find any accountable or responsible help. 
Hire & Delegate to Make More Money
As a business coach, I always recommend that owners/presidents hire executive assistants to help them stay focused on what matters. Couldn't you delegate $20 per hour tasks like setting meetings, organizing the staff, calling subcontractors or suppliers for prices or schedules, deleting endless junk emails, setting appointments, or gathering field paperwork and timecards? For example, if your company performs $10 million in annual sales, as the leader you're responsible for generating around $500 per hour of work. In addition, hiring an experienced manager who is ready to take charge and perform without much oversight will allow you to go out and generate another $2 million or $3 million in revenue. These additional sales will produce, at a 15% markup, an additional $375,000 in gross profit. Do the math. Hiring great people is the best investment you can make and allows you to focus on your top priorities.
Are You the Coach or the Player?
Look at construction companies that continue to prosper and grow every year. The owner or president acts as the head coach. When you coach a winning team, your job is to lead, strategize, set goals, develop a standardized playbook, track performance, train, call the right plays, put in the best players, inspire, hold team meetings, innovate and win games. Winning coaches call the plays but never get on the field or play in the game.
Leadership is about encouraging people to want to perform, improve and do their best. Winning coaches are great motivators who build positive attitudes and teamwork focused on achieving a common goal. To make this happen, leaders ensure they provide clear instructions, targets, goals, follow-up, input, review, feedback and systems to monitor expected results on a regular basis. Before a team is left alone to play the game, time is invested in training, mentoring and reinforcing fundamentals so the team can perform efficiently and precisely. When construction business owners act as leaders, they delegate most project responsibilities to project managers, superintendents and crew foremen who act as team captains empowered and responsible to achieve results, know exactly what's expected, when it's required to be completed and the standard system to get the work done.
Who's Responsible for What?
Business owners complain they can't find any good help — but they don't spend much time or effort recruiting or looking for help. They hope someone perfect arrives on their doorstep and wants a paycheck significantly lower than the market rate. Finding good people takes focus and a hiring plan. First, you must decide which key positions you need that will allow you to delegate the work proficiently. For example, most business owners I work with say they want to focus on winning profitable work and developing loyal customers, but they never have extra time to do it. When they don't have professional, experienced talent at major positions, they have to do the work instead of focusing on their priorities and delegating. When you have positions filled with the right people, the president can delegate and oversee preparing estimates, managing and supervising projects from start to finish, handling accounting and finance, and managing the office and administration. 
Now's the time to decide how you'll manage your company going forward. Start delegating to your current team what you can. Then hire or assign your assistant, and fill at least one of your empty key positions such as estimator, project manager, field supervisor, office manager or a strong, full-charge bookkeeper. Your overall goal is to build capacity and get you to focus on what you should be doing. Go through your inbox and to-do list of what you handle on a regular basis. List all the things you can delegate and then distribute them to your team. When you solve other people's problems, they'll bring you more problems to solve. Your new job is to transfer ownership of issues to the right person who should handle the challenge. The problem and solution are you. 
Delegation starts with trust. Start with letting go of small tasks and decisions, and you'll see it is easier than you thought. Examples of what you can delegate:
Negotiating subcontracts
Doing estimating takeoffs
Attending and running customer project meetings 
Approving subcontractor and supplier invoices
Scheduling field crews and workers
Preparing project job cost results
Examples of what you can't delegate:
Meeting with customers to hire your company
Building customer relationships
Deciding what jobs to bid or propose on
Overseeing talent development
Implementing and enforcing systems
Determining your vision and strategy
Letting go of tasks requires having the right people you can delegate to. You likely have a few capable employees who have been held back by your controlling style. Give them a chance to excel. Next, run an ad and start interviewing. After selecting the right employee candidates, hire and give them 90 days probation to see how they do in their new position. Meet with them every week to review their results. Make a goal to delegate at least 50% of your tasks and decisions to an accountable person. As you hand off each responsibility, make sure you take time to teach them what it takes to do it right, explain the standardized process or system, discuss the financial levels of authority for decisions, and set follow-up and check-in times to review the progress and results for each assignment.