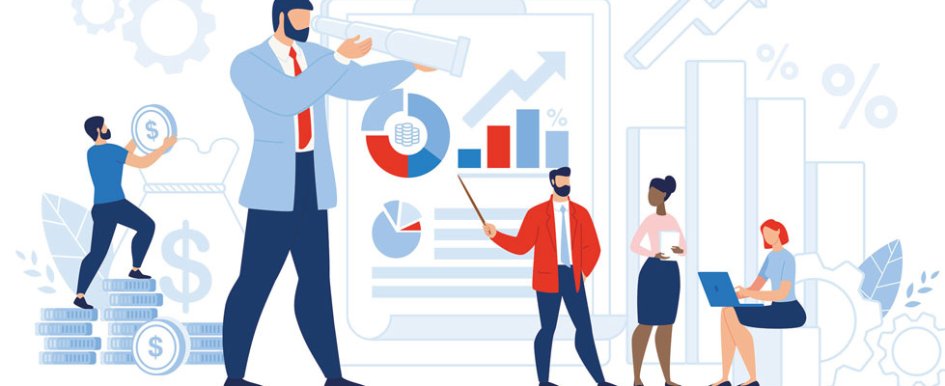 6 steps to enable financial leaders to revolutionize their roles & the finance function
Over the last decade, I have presented at numerous conferences and webinars on a variety of business topics. While I am enthusiastic about many subjects, strategic financial leadership is a personal favorite because it seamlessly blends my passions, which are three of the most critical levers of organizational success: business strategy, finance and leadership. As the construction industry evolves, so does the role the financial professional must play.
Due to the increasing demands of our work environment, strategic financial leadership has been a highly requested topic for speaking engagements, training and content. The concept is exciting — a financial leader who morphs into a catalyst for organizational strategy and change. The topic resonates with financial personnel, opening their eyes to their full potential to drive impact in their organizations and stand out in their careers. The strategic financial leader possesses an expanded skillset to power proactive decision-making to reduce costs, execute on process improvements and help shape an organizational agenda.
The concept of strategic financial leadership is relatively straightforward — but many have struggled to put it into practice. Breaking out of the traditional mold of a financial leader can be overwhelming. What skills are required? Where and how should I focus my efforts? Becoming a strategic financial leader is a transformative process that requires time, patience and support.
I have found few things as impactful as this shift in role mindset and responsibility. While transforming into a strategic financial leader is not an easy journey, it is a worthwhile one. Over the course of a decade coaching financial leaders in the construction industry, I have identified the following six steps as the key mandates that enable financial leaders to revolutionize their role and the finance function.
1. Know the Business & the Market
Financial leaders of the future are intimately aware of business operations and market dynamics. The construction industry experienced significant safety, workforce and supply chain threats in 2020. As forces continue to shift, strategic financial leaders must anticipate customer needs, understand market focus and position and identify true sources of value. They must continuously educate themselves on the ins and outs of their business and the market. As their purview continues to expand, the strategic financial leader
is well-positioned to solve problems with cross-business insights.
2. Simplify Everything
To generate and leverage real-time insights, financial leaders must be able to quickly pull actionable data — they cannot be bogged down with complexity. Shifting into the role of strategic financial leader does not mean working twice as many hours. Rather, it requires leaders to streamline operations so they can dedicate more time to value creation activities. Seek to remove unnecessary detail and simplify the chart of accounts to limit convolution.
3. Measure What Matters
In addition to simplifying processes, a key step in reducing complexity is eliminating unnecessary or duplicative metrics. Over the last decade, an extreme surge in data has resulted in overmeasurement for many organizations.
Finance functions are left spending too much time tracking metrics that are often nonessential and sometimes conflicting. Leaders are now responsible for shifting their focus from quantity to quality, identifying the key measures of strategic progress and proposing adjustments based on a narrow set of insightful and impactful key performance indicators (KPIs).
4. Focus on Relationships
Research shows that high-performing leaders possess the right priorities, the right people and the right relationships to get
things done. Business functions are becoming increasingly integrated, and financial leaders must engage more colleagues
across the organization.
A strategic financial leader knows that investing in their relationships with others results in enhanced collaboration and performance. Therefore, they spend time assessing their personal leadership styles.
5. Fight Against Waste
To effectively fight against waste, the financial leader's role has evolved from traditional return on investment (ROI) analysis to include understanding the competitive behavior and the multitude of organizational activities. The modern financial leader is being called to centralize and standardize processes, eliminate non-value-adding activities and focus on customer centricity with the overall goal of making the greatest impact with the resources available.
6. Promote Transformation
Not only will the role of the financial professional continue to transition but the organization will need to change right alongside it. With their strategic oversight and cross-organizational awareness, the strategic financial leader continuously seeks opportunities for positive transformation.