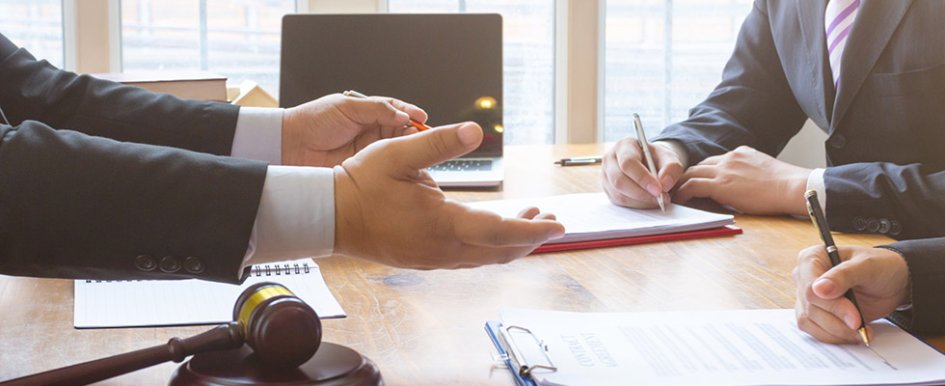 Inside construction litigation & how companies are finding funds
The construction industry has faced a number of challenges in recent years with the effects of COVID-19, record levels of inflation and the Russia-Ukraine conflict all having a knock-on impact on the sector. 
Thus, it is hardly surprising that the industry accounts for a significant portion of disputes across major global arbitration centers. For example, in the latest reported figures for the International Court of Arbitration of the International Chamber of Commerce (ICC), 20% of the ICC's caseload came from the construction industry, driven largely by an increase in contractual and force majeure disputes. In addition, construction claims are becoming larger and more complex than ever before, with many involving damages well above $50 million.
As construction projects and contracts are delayed or disrupted because of supply chain disturbances and commodity shortages, disputes within the sector are set to rise for several years. As a result, construction companies and contractors are increasingly relying on legal finance to fund the fees and expenses of pursuing litigation or arbitration claims and to accelerate or "monetize" expected awards. 
North & Latin America: Increased Infrastructure Investment Will Result in Bigger Construction Disputes
The construction industry accounts for a growing proportion of arbitration claims in North America; in 2022, construction disputes were 10% of the International Centre for Settlement of Investment Disputes' (ICSID) total caseload. As supply and demand for oil, gas and energy production ramp up, U.S. infrastructure will continue to pose a challenge. The significant level of investment needed will inevitably mean an increase in disputes related to infrastructure construction, particularly given ongoing global shortages and a challenging economy.
Similarly, Latin America, which has grown to be a major construction hub, is also expected to see a growth in construction and infrastructure disputes. Notably, the scale of projects in the region has rapidly increased; over the last few decades, several multibillion-dollar "giga projects" with regional contractors and foreign investors have been built in Brazil, Mexico, Chile and Panama. Latin America also continues to face difficulties following several years of recession, drops in commodity prices, labor shortages and delays in ongoing domestic and international projects due to union strikes.
Europe: War Continues to Have an Outsized Impact on the Construction Industry
European parties have seen the sharpest increase in the overall value of construction disputes. In 2021, the average value of European construction disputes was $57.5 million, up from $24.5 million in 2019.
European countries face many of the same issues seen in other geographies in addition to the current turbulence brought on by the Russia-Ukraine war. Before the conflict, Russia supplied up to 39% of the gas, 23% of oil imports and 46% of coal imports in the region. While reliance on Russian fossil fuel imports is decreasing, we can expect shortages to worsen in the region, leading to disruptions and turmoil for companies dependent on the success and completion of major projects. The problem has already begun to play out: The European Union (EU) expects construction output to shrink to 1.5% and 1.2% in 2023 and 2024.
MENA Region: Leading in Magnitude for Construction Disputes
The Middle East and North Africa (MENA) region is home to the world's largest infrastructure projects. Perhaps the highest profile of these is the infrastructure development undertaken by Qatar in the lead up to the World Cup 2022. Estimates of the cost of this project alone exceeded $300 billion, including new hotels, roads, sewage systems, transport and stadiums that were built over an accelerated timeline. 
Disputes are an inevitable outcome of so many high-value projects, and the significant disputes in the MENA region involve a range of jurisdictions and legal regimes comprising civil and Shariah law. The value of construction disputes in the region has increased exponentially in recent years to an average of $90.4 million in 2021 — up from $86 million in 2020 and $62 million in 2019, with the highest value dispute valued around $1 billion. 
Legal Finance Provides Certainty to Construction Companies 
The lack of certainty over the availability and cost of capital is a perennial problem for construction companies. To embark on large-scale construction projects that will take years to reach conclusion, contractors and companies typically rely on borrowing or partnering with larger players to obtain project capital. However, banks may deny loans or impose onerous covenants, and partnerships can go awry, exposing companies to further legal and economic risks.  
This is why many companies in the sector are increasingly turning to legal finance as an alternative form of project financing. Given the sensitivity of these companies to disruptions to all parts of the supply chain, unfulfilled contractual obligations are common among construction companies. The prevalence of large-scale disputes therefore makes these companies good candidates for legal finance.
By leveraging their legal assets through legal finance, construction companies reduce the need for extensive counterparty credit or project operational risk assessment typically required when obtaining bank financing. Legal finance provides an innovative source of capital that carries none of the economic risks and operational constraints associated with bank loans, inventory-backed financings or project partnerships.
Legal finance provides construction claimants with immediate capital to pursue their high value claims or to accelerate or "monetize" a portion of the expected damages for their pending matters. Capital is typically provided on a non-recourse basis, meaning that if the dispute is resolved unsuccessfully, the claimant owes no portion of the capital back to the legal finance provider.
Companies with multiple qualifying matters can also secure a large capital facility that pools these matters in a single funding vehicle. Capital provided via this type of portfolio financing structure may be used for virtually any business purpose. Thus, legal finance allows claimants to pursue high value disputes while continuing to operate their businesses, without drawing from their own cash resources. It adds certainty around budgets, either by removing the cost and duration risk associated with paying lawyers, or by "locking in" a minimum recovery in a monetization arrangement — or both, in scenarios in which a construction company finances a portfolio of matters.
Legal Financiers Can Provide the Expertise Needed in Major Construction Disputes
Given the inherent riskiness of construction disputes, claimants often benefit from partnering with a legal finance provider with deep expertise in bringing these types of claims. Finance providers can provide insights on a variety of aspects crucial to a successful outcome, including case strategy, counsel or arbitrator selection, budget consultation and judgment enforceability.
The construction industry is likely to face continued turbulence in coming years, and legal finance will serve as an essential risk management tool for parties in construction disputes. At a time when capital must be preserved for other business needs, legal finance can remove litigation or arbitration costs, conserve working capital, and unlock the value of pending legal assets. Given this, leaders in the construction sector are well served to build relationships with leading providers of legal finance.