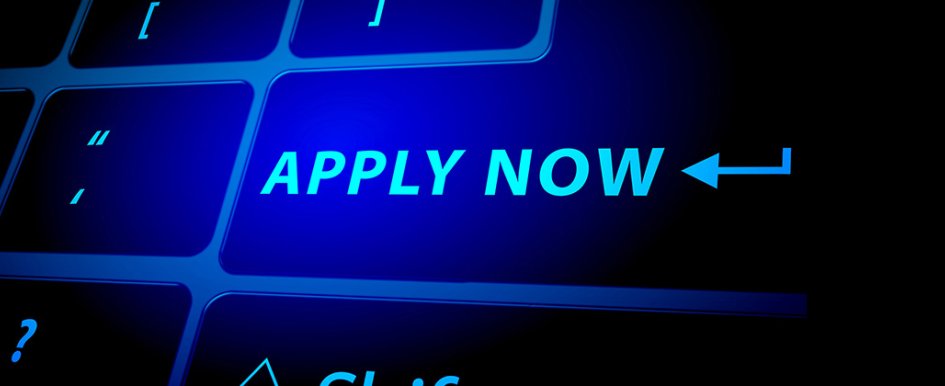 Exploring the shift to technology-driven, online surety bond processing
Tuesday, August 30th, 2016
The construction industry is the single largest purchaser of surety bonds in the United States. Surety bonds for contractors can be categorized as either license and permit bonds or contract bonds.
License and permit bonds are required by almost all states and many local municipalities in order to guarantee compliance with license or permitting requirements. These are small bonds that can be quickly underwritten based on the applicant's credit history. In many cases, license bonds can be issued instantly to customers on a same-day basis.
The surety bond business has evolved rapidly over the past few years from an oddball insurance product reluctantly sold by traditional property and casualty agents to a competitive online marketplace where contractors can usually save significantly on premiums. Even though surety bonds are insurance products, they are unique from all other insurance products in two primary ways:
Surety bonds involve a three-party contract, as opposed to the two-party contract typically found in other commercial insurance products. By definition, a surety bond is a written agreement to guarantee compliance, payment or performance of an act. In addition to the buyer and the insurance company, project owners or government authorities are also party to a surety bond contract.
The most important difference is that, while standard insurance protects the policyholder, a surety bond actually protects an unaffiliated third party (usually a construction project owner or a state government entity). As a result, surety bonds are underwritten more like a credit product than an insurance product.
Considering these differences, it is not surprising that specialized, national online surety bond providers have emerged to address the needs of customers and the complexities in bonding. These providers train and develop dedicated bond experts to offer customers valuable knowledge and resources for the thousands of different types of bond obligations nationwide. The providers also utilize surety-specific technology and process efficiencies to streamline and simplify the bonding process. Most importantly, to customers, these efficiencies have been passed on to surety bond buyers in the form of lower prices. So what does this mean for you and your company's bottom line?
The largest surety bond obligee (authority requiring bonds) in the U.S. is the California Contractors State Licensing Board (CSLB). The CSLB regulates contractors in 44 classifications across the state of California. As of January 2, this oversight included over 287,394 active state contractor licensees. It is interesting to note that while California law (Business and Professions Code Section 7071.6) required the basic contractor license bond amount to be increased from $12,500 to $15,000 on January 1, premiums charged by carriers underwriting these bonds have not increased commensurate with the bond increase. This is due to a combination of factors, including a favorable economic environment along with lower bond delivery costs driven partially from technological improvements implemented by specialty surety bond providers.
"Most contractor license bond premiums are less than they were 5 years ago, even in states where the penalty is higher. This is obviously great for the contractors purchasing the bonds, but the technology improvements and operational efficiency in the industry have offset this for the agents and carriers, so it's one of those rare win-win situations," said Eric Fauerbach, president of Surety Bonds Direct.
The contractor licensing process can be difficult and tedious for many applicants. The CSLB reports an initial application rejection rate of between 50 to 60 percent. The reasons for rejections vary, but include failing to properly complete the application form correctly, disqualifications due to experience gaps, criminal history and missing or incorrect surety bonds. The CSLB has helped simplify the bonding portion of the application process by establishing electronic bond filing options and maintaining online databases of contractor compliance records. Other states are taking steps to streamline insurance processes by offering online bond submission portals as well. For example, the Washington State Department of Labor & Industries has developed an online portal that allows agents to make electronic insurance submissions. Surety bonds cannot be submitted electronically in Washington yet, but the state has plans to make this available in the future.
Further evidence exists of the marketplace shift to technology-driven, online surety bond processing. Insurance carriers have invested millions of dollars in developing proprietary electronic bond submission and automated underwriting systems. These systems increase the efficiencies for volume surety bond providers and lower the bond cost for consumers. Specialty surety bond agents have also helped by delivering expert advice to bonding customers and leveraging technology to streamline and simplify the bond quoting process.
When your license bond is up for renewal, whether you shop online or not, ask about multiyear license bond options, for which 20 to 40 percent discounts on year 2 and 3 premiums are often available. These multiyear options aren't available in all states or on all bonds, but companies that are able to purchase multiyear bonds will save a lot.
Contract bonds are surety bonds required to guarantee that a contractor will abide by the specifications of a construction job or contract. The bond ensures to the project owner that the contractor will perform the work and pay specified subcontractors, laborers and material suppliers. Surety bonds are required by project owners to guarantee payment, performance and compliance obligations for a wide variety of commercial construction projects.
The smaller and more transactional licensing bond market has naturally paved the way for the movement to electronic surety bond processing, but the contract bond market is not far behind. Contract providers are increasingly using technology to develop online applications and quoting solutions to address the more extensive underwriting requirements and larger aggregate exposures involved with construction bonds. As a result, online contract submissions have increased over 100 percent since 2012. Technological advances used in other insurance and credit products are being modified to collect data and rate bond risks associated with construction projects.
If you try an online provider for your next contract bond, be sure that you have an electronic copy (or scan) of all documents so that you can easily upload these materials when you request a quote.
In summary, several developments in the surety bond industry have resulted in a shift from bond issuance by the traditional insurance agent channel to a highly automated online market.
Due to the differences in surety bond risk compared with traditional commercial insurance, the product has often been neglected by providers and warrants a specialty product approach. The transactional nature and less complex underwriting inputs involved in surety have led to a more automated online approach to handling bond applications.
Lastly, investments in process technology by carriers, specialty bond agents and state regulatory authorities have streamlined the bonding process. These changes have helped pave the way for lower prices and less hassle for all surety bond buyers from coast to coast.