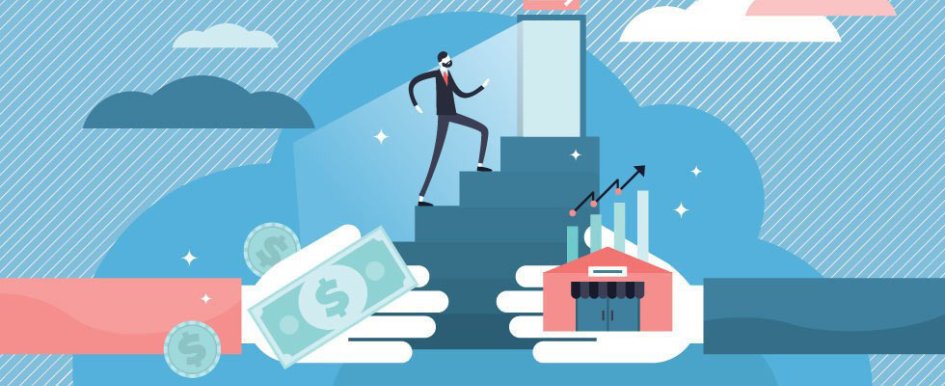 How owners can keep an eye on their endgame from the beginning
Tuesday, September 28, 2021
Building a sustainable, scalable and sellable business is something all business owners should strive for. Unfortunately, too many entrepreneurs fail to build their business properly from day one. They lack the underlying foundation, systems and structure that are essential to all businesses, preventing them from building a profitable and efficient company. Business owners in the construction industry are no exception.
To maximize value, business owners should focus on two techniques: the ST GPS Exit Model and the ST 6 P Method. Doing this will give them an edge over their competitors and attract a multitude of buyers when it comes time to sell.
ST GPS Exit Model
The ST GPS Exit Model is a step-by-step guide that all business owners should use to build their business from day one. It allows owners to create the framework for building, scaling and selling their company.
By following this model, owners can keep their efforts focused on what really matters — their desired endgame. Consider the following steps of this model and how they apply to your business:
• Determine your destination – Desired sales price: $20 million
• Know your current location – Current business value: $5 million
• Know your timeframe – Desired timeframe: 10 years
• Identify your buyers – Which type of buyers will be willing to pay top dollar for your business?
• Determine your why – Why do you want to sell for your desired price?
It's imperative for business owners to take some time to escape the noise and figure out what they really want. Only then will they be able to put the model to use. It will help construction business owners plan their exit strategy from the beginning, understand which types of buyers will be interested in their business and help them develop an understanding of why they want to sell their business that is powerful enough to weather any financial storms they may encounter.
ST 6 P Method
The other technique business owners should focus on is the ST 6 P Method. The ST 6 Ps refer to the six areas of business that every owner should focus on from the beginning of a business all the way to end. They are essential to building a profitable and efficient business and are the characteristics every buyer looks for in a company. The 6 Ps are as follows:
1. People — The first P refers to the employees within an organization. A company must have the right people in place for a buyer to consider the business sustainable. This eliminates the need to invest time and money into hiring and training new employees upon acquisition. Owners should analyze their team to ensure they have the correct people in the appropriate seats. Once they have done this, they can then ask the "who" question. Who deals with project management, accounting, logistics, etc.? The key here is to ensure that every "who" is assigned to a team member, and not the owner. The business must have a reliable management structure in place, so that when it comes time to sell, the company has an accountable team prepared to run the business and keep its projects on track.
2. Product — The second P refers to the products/services the company offers. First, it is important that an owner assess whether its product and/or industry is thriving or dying. Secondly, they must make sure their company services a niche with staying power. Thirdly must ensure they have created multiple congruent revenue streams. For example, in addition to providing various construction-related services, a company might consider also offering HVAC, electrical and plumbing services, or equipment rentals. By diversifying revenue streams and creating additional profit centers, owners can effectively reduce their operational risk.
3. Process — The third P is often overlooked, but should never be neglected. Processes are essential to building profits. Having efficient, productive and well-documented processes in place prevents a company from continuously having to reinvent the wheel. Construction companies should have a standard system for running day-to-day and long-term operations. These processes should also be designed with the customer experience in mind. If owners can nail this part, their business will grow exponentially.
4. Proprietary — The fourth P, proprietary assets, or intellectual property (IP), can set a company apart by making it unique. It helps to tremendously drive up a business's value. IP includes assets such as brands, trademarks, patents, databases, contracts in place, etc. All buyers are looking for an edge when purchasing a company.
5. Patrons — The fifth P refers to a company's client set. Sustainable businesses can pivot when necessary due to adverse market conditions or changing customer demand. A diversified client base makes this possible and significantly minimizes operational risks. For example, construction companies might consider serving residential, commercial and industrial clients. There 80/20 rule states that 80% of a company's revenue comes from 20% of its customers. If that 20% all comes from the same sector, however, and something happens to that sector, then 80% of that revenue is at stake. Through diversification, you eliminate this risk.
6. Profits — The sixth P is the most profound P. This is because without profits, a construction company will be neither sustainable nor scalable. Owners should assess whether they have multiple profit centers and recurring income. Another consideration: is the business generating more than or less than
$1 million in earnings before interest, taxes, depreciation and amortization. Other than turnaround specialists (which will not allow you to maximize value), a buyer will not be interested in a business that is not making any money. Remember that profits are never a problem, but a result of not operating on the other 5 Ps.
Optimization of the ST GPS Exit Model and the ST 6 P Method are key for owners to start and grow successful businesses. They can develop an understanding of their desired endgame, identify potential buyers and have the knowledge necessary to build the company in all six areas. Owners who follow the advice here will put themselves in the best possible position to build a sustainable, scalable and sellable business.