How construction business owners can manage cash flow year-round
Monday, February 22, 2016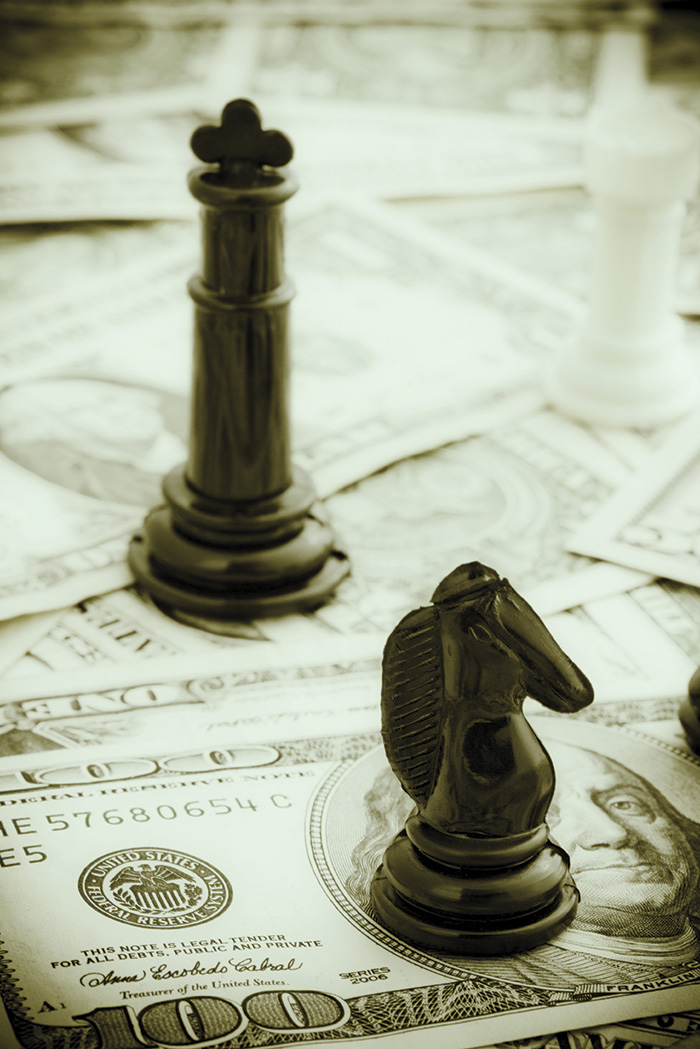 In many parts of the country, a number of construction businesses experience seasonal lows during the winter months. Destructive weather conditions, such as ice and snow, can strain business functions and hinder the progress of most construction projects. An extended harsh winter or a natural disaster might even render a project's completion impossible, losing your business's crucial funds.
While business slows down during these months, there are fixed expenses that business owners must account for year-round, such as rent, operational costs, payroll and health care.
Finding a way to balance this inconsistent influx of on-hand funds is difficult for many construction businesses. However, there are relatively easy ways to prepare for and overcome this challenge. Positive cash flow is essential to the success of any business, and maybe even more so for seasonal operations that experience significant shifts in income based on the time of the year.
The following are five key tips that construction business owners can implement to avoid the pitfalls of seasonal lows. These tips help ensure that a business owner is never caught scrambling to figure out how to pay bills during those months when it is difficult to complete projects and weather conditions are unpredictable.
1. Formulate new revenue streams
Now is a great time to harness your creativity and brainstorm new ways to generate additional revenue. For example, if you manage a mid-size construction company that primarily operates in Maine, you could try to expand your scope to also include servicing clients in warmer climates during the upcoming winter months. Research different state licensing requirements and consider applying where it would be the most economical for your company. Whether it is offering new construction services or creating new project teams, trying something new can help solve your cash flow problems.
2. Negotiate more favorable payment terms with your suppliers
Let's say you run a construction company primarily operating in Michigan, where snowy winters are inevitable. It might be worth it to ask your suppliers whether you can pay larger portions of your contracts during your company's busier times of the year—when you have more cash on hand. Creating this arrangement can make it easier for your balance sheet to survive the slimmer numbers that are inevitable during harsher seasons.
3. Master your inventory management
At the end of the season, consider selling any of your company's remaining building materials at a discount. In doing so, you will generate an immediate portion of extra revenue during the slower months, while eliminating the costs associated with carrying inventory or paying for storage to house leftovers—a win-win scenario.
4. Use an invoice clearing service
As is a common occurrence throughout the construction industry, if your clients are routinely late on paying their bills—leaving you unable to pay your own—you might consider looking into using a service or cash flow management tool to advance payments on outstanding invoices. Any small payment can help you overcome these cash flow gaps and solidly carry your business into another year.
5. Be proactive
Rather than waiting for cash flow problems to occur, before figuring out how to respond to them, you are better off planning ahead to reduce the likelihood that you will face them in the first place. Be sure to regularly forecast your cash flow on both a near-future and long-term basis. That way, you won't be caught completely off guard, should funds begin to dry up.
Expertly managing cash flow can be difficult for any business owner. And it is perhaps even more challenging for those construction companies that generate a majority of their revenues during a particularly harsh season in their area(s) of operation. The options listed above are good opportunities for construction business owners to maintain positive cash flow year-round.
By understanding the importance of cash flow management, your business will have access to the funds it needs to thrive and grow\'97no matter the season or the current state of your projects.