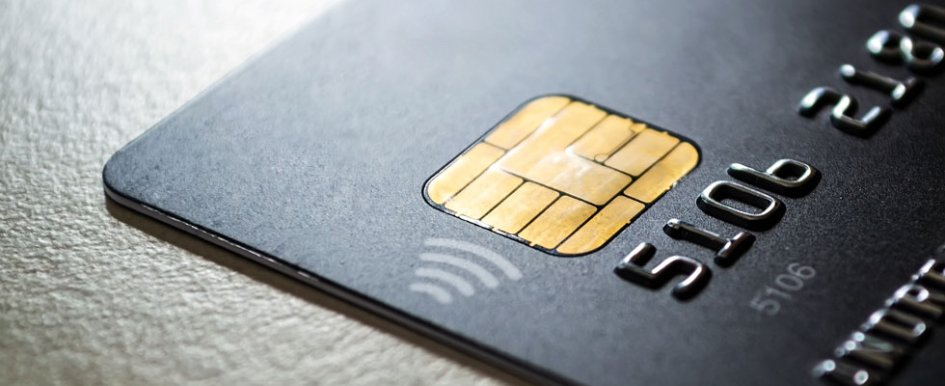 Focusing on the fine print & sourcing the right solution for your business
Wednesday, January 5, 2022
Many construction businesses are strapped for cash because this is the slowest paid of all industries, with only about 9% reporting they get paid on time. There are many reasons for this — a lack of technology adoption, inefficient invoicing processes, misaligned incentives and more — but the fact is many are one late payment away from going totally broke. This leads to a high rate of failure in the industry, with over half of new construction businesses failing within the first 5 years.
This historically high rate of failure, in turn, can lead to bad business reputations among banks, along with the inability to access capital. And the downward spiral is just getting worse, as the pandemic has made cash-flow issues even more pronounced due to delayed or canceled projects, supply chain issues, a lack of skilled labor, inexperienced employees and an uncertain future thanks to the ongoing COVID-19 pandemic.
Ironically, in a post-lockdown era when there are plenty of business opportunities available, more construction companies find themselves at a higher risk of going under. How can the industry stem this tide and work towards growth instead of stagnating? How will your business thrive if payments don't come in on time?
Credit cards are one answer, but many small businesses' credit cards come with fine print that can sink a business in the long run.
For example, many of these cards are not covered by the Credit Card Accountability Responsibility and Disclosure Act of 2009 (Credit CARD Act), meaning the credit card company can raise the interest rate to a higher default rate if the cardholder is even one day late on a payment. This is not always an ideal path for small construction companies doing their best to pay bills on time, while being highly susceptible to late payments.
So, what's the solution? Is there an ideal credit card for construction companies and general contractors? The following are some key considerations to keep in mind when evaluating the credit card that is the right fit for your construction business.
1. Longer-Than-Usual Interest-Free Credit Periods
While exceedingly sluggish payment cycles are an ugly reality for many, it is simply a fact of life in the construction space and the ideal credit card for construction companies needs to accommodate this in both their payment schedules and their policies.
Providing this immediate flexibility is great, but longer-term, this can also help construction companies improve their credit. The more you improve your credit, the more capital you can borrow — and the further and further you can grow.
Ultimately, the hope is that construction companies will get a taste of what is possible, which will incentivize them to finally take the steps needed to get their financial houses in better order. A look back at the 2008 recession provides some lessons — according to McKinsey & Company, construction companies that came out furthest ahead after that crisis invested heavily in digital technologies and cleaned up their balance sheets.
Construction has historically been a technology-adverse industry; many construction companies and their clients don't want to automate payments or use the latest tech to speed up the process — and reduce the cost — of doing business.
Despite the historical hesitancy of construction businesses to adopt new technology and make use of software to conduct business in favor of more traditional methods, more and more firms are picking up technology in the last year or two. The pandemic has given construction companies a taste of what's possible with technology, so expect a paradigm shift for the better.
2. Changing Credit Eligibility Factors
Right now, credit eligibility for small businesses is typically based solely on the owner's individual credit. This default rule is especially disadvantageous for minority-owned construction companies (of which there are many), who traditionally demonstrate insufficient credit history and lower credit scores compared to nonminority business owners.
Instead of basing credit eligibility solely on the business owner's credit history, the ideal credit card for a construction business should include information from a range of sources, both public and private, that would assist in assessing the company's true creditworthiness: internal financial data, historical transactions, quality of projects, clients, taxes, public lien info and more.
Gathering that whole history together to assess the business's needs and assets is the right way to go to establish a credit card policy that works for the construction industry in a fair and meaningful way.
3. Value-Added Workflows
Technology and automation are ever-changing, and ideally a credit card can support new workflows that speed up billing and address the root cause of the industry's financial woes — slow payments. One example may be automatically attaching electronic receipts for materials purchased to invoices, thus saving hours of tedious manual reconciliation work.
This allows your employees to move on to critical tasks more quickly and efficiently. Anything that saves your company time and manpower is worth its weight in gold because it allows you to focus on tasks and processes that create value for your company and feed the bottom line. Nobody profits from busy work.
Increasing Solvency in Construction
The bottom line is that the solvency of construction companies must increase. Credit cards offer one path, but you've got to watch out for the fine print that could land you in more financial hot water than you ever need or want to deal with.
There are always new small business credit cards rolling out to market that feature lots of various bells and whistles — such as bonus cash-back offers, no cash advance fees and more — to attract businesses and realize that business. Keep an eye on these in case something comes around that may be a boon for your company.
But be sure you're not blinded by the shine of these offers; it's important to carefully evaluate them and select the one that is truly best suited for the realities of the construction industry and that helps you build your creditworthiness. Remember to think in the long term when selecting a credit card for its various extras and add-ons and avoid jumping into a bad deal for a short-term benefit.