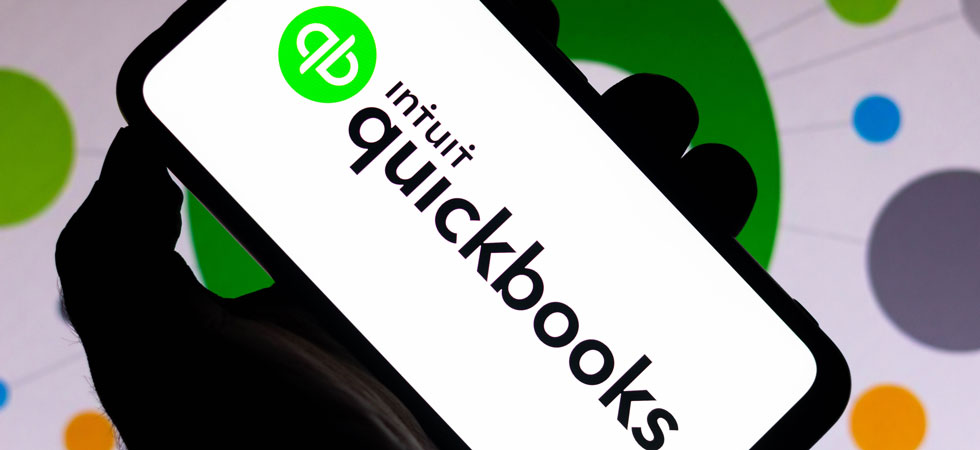 Which version is best for your business & how to make the most of your selection
Tuesday, February 1, 2022
If a small construction business is in the market for a professional accounting tool, management is probably considering QuickBooks. QuickBooks is a valid choice for its reasonable cost, ability to manage job costs, manage subcontractors and more. 
Not only does QuickBooks hold 80% of market share for accounting tools, almost 12% of QuickBooks customers are in the construction industry. This is the third-largest segment of QuickBooks customers by industry, followed by only computer software and health care. If you are a contractor who has decided to go with QuickBooks for your business, you still have one more decision to make — which QuickBooks product is the right fit? 
From QuickBooks Desktop Pro to Premier and QuickBooks Enterprise or to QuickBooks Online (not to mention the additional Plus, Advanced and Pro Plus packages if you decide to go with QuickBooks Online) — to industry-specific products like QuickBooks for Construction, the choices can be overwhelming.
Online vs. Desktop
Overall, QuickBooks for Desktop is a more powerful tool than the online option, and features significantly better reporting. In fact, I strongly recommend QuickBooks Desktop, and specifically the Enterprise version, which is a more robust desktop product. Programmers or advanced Microsoft Excel users can easily extract data from QuickBooks Desktop. 
QuickBooks Online wins for accessibility, open-source and a number of available add-ons. The challenge with QuickBooks Online is that it is more difficult to use when creating custom reports, exporting and printing reports. I find it to be cumbersome and buggy — and it comes with a huge decrease in power and customization compared to the desktop version. 
Overall, the cons of QuickBooks Online when it comes to advanced reporting make Desktop a better choice for seamless accounting. But it is important to be aware of the QuickBooks Desktop limitations, such as fewer integrations with third-party apps, the cost of hosting per user after paying for the software itself, and mobile accessibility. 
If you are currently using QuickBooks Online and want to upgrade to QuickBooks Desktop, but are worried about giving up the access that online offers, consider using a hosted remote access solution like Trapp Technology. 
Pro vs. Premier vs. Enterprise
One of the biggest benefits of Premier and Enterprise QuickBooks subscriptions (versus the entry-level Pro Tier) is the ability to access historical data. For this reason, it is my recommendation to at least go with Premier for the reporting lookback capability. The ability to see historical bank reconciliations is not available in Pro and requires one being strict about printing or saving the bank reconciliation report as a PDF file. Premier can see all the past bank reconciliation reports for every account.
Deciding between Premier and Enterprise hinges on the amount of data and list sizes that a business requires. Enterprise is built to handle larger file sizes. However, make sure that the Enterprise Upgrade is really needed first, as it is a permanent one. 
While QuickBooks is certainly my recommendation for small construction businesses, the business may one day outgrow the solution due to organizational complexity. QuickBooks allows segmentation by Class, which a business may choose to use for department, line of business or location at their discretion. However, when a business needs to segment by both location and department, it might be time to graduate from QuickBooks. 
For example, a business might have four divisions — A, B, C and D — all in the same location. Any QuickBooks version can handle this. But if the business expands to a new city, you'll either have to game the system or upgrade since you will have already assigned the Class field to the divisions, not the physical location.
Scammers will try to steal from businesses by posing as QuickBooks and offering an upgrade at a discount. Please make sure that any email solicitation you receive for upgrading your QuickBooks subscription or software is coming from QuickBooks. Make sure to verify the offer by calling into QuickBooks support. Just this year, we had a client get fleeced for a phony QuickBooks Enterprise upgrade. More important than the $3,500 they were charged, they lost three days of QuickBooks usage when the software shut down due to an expired license.
QuickBooks for Construction
QuickBooks also offers a construction industry specific product, QuickBooks for Construction. This product comes preconfigured for construction businesses, but shares most of the functionality of the non-industry-specific QuickBooks product. 
For construction business owners needing a good accounting tool and crunched for time, this preconfigured product can be a good option. 
However, just like any QuickBooks product, it is important to consult an accounting professional to ensure that the product is set up properly for your specific business requirements. I also wouldn't pay more for the Construction version unless you are able to get a a good deal online or directly from Intuit because all of the features that it offers can be activated later in the normal versions of the program.
Time Tracking 
For time tracking, T-Sheets (which was recently purchased by Intuit) is a good choice. Also make sure to check with your payroll provider who may offer an integration with your existing software. Several clients allow their employees to clock in on their smartphone (avoids the social distancing issue of gathering around a time clock) but prevents unauthorized punches by using geofencing technology.
More sophisticated payroll providers or time trackers can even automatically send reminders for contractors or employees to login and clock in and out 
of jobs when they enter or leave a jobsite's geographic area. 
Job Costing 
Builder Trend is a great way to manage job costing and invoice approval. Builder Trend gives businesses the ability to segment costs between estimated, incurred and approved. It also syncs with QuickBooks, limiting the amount of bills that must be manually entered by the accounting department. 
Payment 
Bill.com can handle payments to vendors and from customers. Intuit Payment Network is a one-stop shop for receiving payments — be sure to stay on top of their pricing and ensure getting the best rate.
Some banks will integrate their solutions directly with QuickBooks, so make sure to speak with your banking professional first. However, most of these solutions are a bit clunky, requiring the processing of manual automatic clearing house (ACH) payments on the bank portal and then entering those into QuickBooks as a payment. Adding the bank feed usually helps shortcut this but is still an extra step that would be best avoided by a more robust electronic payment solution. If you need help with QuickBooks selection, setup and training, an outsourced bookkeeping service can help. 
These professionals have the benefit of seeing and understanding QuickBooks setups across industries and will be able to recommend the best possible solution for your situation — so you are not overpaying for functionality that you don't need, or underpaying and missing crucial functionality.