How to perform a cost-benefit analysis to find smarter solutions & get a greater ROI
Sponsored by: [node:field_sponsor]
Investing in a construction software solution is never an easy decision. Most evaluations lean toward feature-by-feature comparison, but is that really the best way to pick your next solution? Performing a cost-benefit analysis, frequently called return on investment (ROI), allows you quantify the actual benefits of a solution. ROI analysis not only helps to compare competing solutions, but also provides clarity about whether a new solution is necessary. This webinar will explore the fundamentals of conducting a comprehensive cost-benefit analysis, including:
What is ROI?
What are the right benefits to quantify?
Hard versus soft benefits
How to quantify a benefit
Hidden software solution costs
The critical role of adoption to successful ROI
Sometimes the simplest features bring the greatest reward
ROI measures: Payback period, cost of delay, NPV, rate of return
Fill out the form on this page to view a video playback of this webinar or to view the webinar's presentation slides.
SPEAKER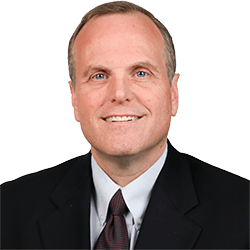 David Wagner
Vice President of Product Marketing
InEight
David Wagner is vice president of product marketing at InEight. For over 20 years, Wagner has developed and marketed construction software solutions for leading construction solutions companies like Oce, McGraw-Hill Construction, Newforma and now InEight. At InEight, Wagner oversees product messaging and positioning across the company's portfolio of solutions targeted to addressing the needs of capital projects. Wagner holds a bachelor's degree in engineering from Virginia Tech.
Sponsored by