Learn how to aggregate, analyze & report data to start making smarter decisions
Sponsored by: [node:field_sponsor]
DATA. It's the four-letter word everyone talks about and businesses can't get enough of.
From Uber to sport franchises and everyone in between, data is transforming the way businesses adapt and grow in the marketplace. Construction is no different. Imagine a day when you have all the significant safety statistics on every person that steps onto your jobsite and you can use that data to predict potential safety issues—and solve for them before they happen. Or a time when you can accurately determine a building's development schedule based on aggregated data from all the apps utilized by several teams on the build. These scenarios are right around the corner.


Business is truly becoming more intelligent. This webinar will show you how to aggregate, analyze and report that data so your teams can start making smart, informed decisions.
Join this webinar to learn about:
How to free your data and use programs like PowerBI and Tableau to analyze and report
How to ask better questions from your data to get the most from it
Real examples of using project data from multiple sources to track performance and take corrective action using simple analytics dashboards
Click here to watch a video playback of this webinar.
Click here to download the presentation slides from this webinar.
SPEAKERS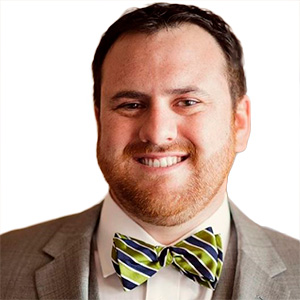 Kristopher Lengieza
Director of VDC
Stiles Corporation
Kristopher M. Lengieza, director of VDC at Stiles Corporation in Fort Lauderdale, Florida, has been instrumental with the integration of VDC, LEAN and LEED principles at several companies over the course of his career. Kris has earned a multitude of awards for his work and has been nationally recognized as one of the top 40 construction professionals under 40 by ENR and BD&C. He constantly seeks to further the use of technology and foster innovation in the construction industry, most recently as part of the Construction PDF Coalition. Lengieza has been a sought-after speaker for national conferences including Autodesk University, BIMForum, Ecobuild, SPAR and many other regional events. Lengieza is always willing to volunteer and share his knowledge. He has taught for numerous organizations over the past 5 years including AGC and AIA to name a few. Lengieza earned his Civil engineering degree from Lehigh University in 2004.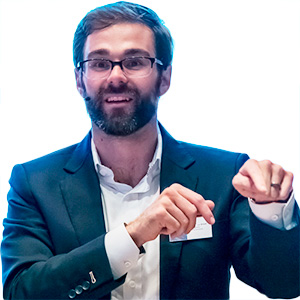 Nathan Wood
CEO & Founder
SpectrumAEC
Nathan Wood has emerged as a thought leader for innovation across the architecture, engineering and construction (AEC) industry. Wood understands how rewarding design and construction can be when project teams embrace a new paradigm of digital collaboration. As SpectrumAEC's founder and chief enabling officer, Nathan leverages his international experience with BIM, lean, and integrated project delivery (IPD) to support the development and implementation of flexible standards that balance the needs of people, process, and technology. Wood has an ability to identify the root causes preventing new technology implementation and works alongside project stakeholders and technical leads to align the team around clear goals with shared incentives. Outside of SpectrumAEC, Wood continues to support industry progression through conference presentations, academic papers, and leadership in organizations such as the Construction PDF Coalition and Virtual Builders, Inc. 


Sponsored by