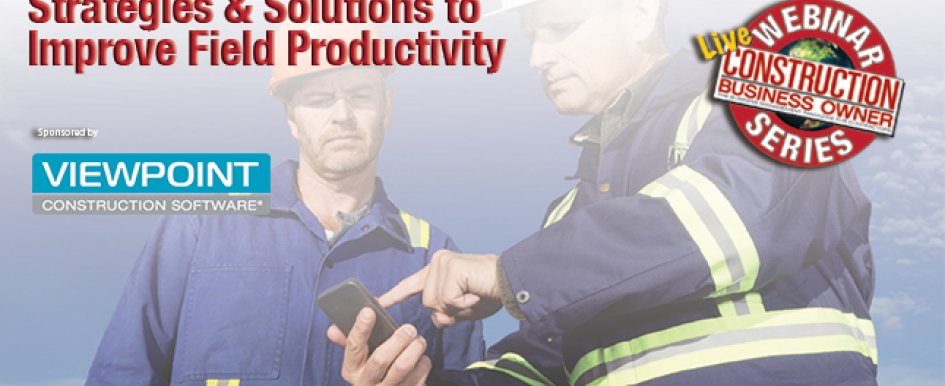 Improve field productivity, maximize crew efficiency, reach targets, reduce downtime, and work as a team to produce more
Sponsored by: [node:field_sponsor]
Learn how the best project managers, supervisors and foremen improve field productivity, maximize crew efficiency, reach their targets, reduce downtime, and work as a team to produce more. Whether you are running payroll, tracking equipment usage or reporting on-site productivity, field supervisors need cutting-edge tools to transmit and receive data efficiently. An important aspect of this is how mobile construction solutions can capture labor data, equipment usage and field production to give you an instant real-time picture of how projects are performing and to free personnel from burdensome tasks.
In this webinar, you will learn strategies to:
Track and monitor field crew progress
React quickly to project problems
Implement mobile reporting tools to better analyze construction projects
Lower field job costs and improve crew performance
Avoid duplication of data across departments
Click here to watch a video playback of the webinar.
SPEAKER
George Hedley
Business Coach
HARDHAT Presentations
George Hedley of HARDHAT Presentations and Hardhat BIZCOACH is a business building expert who helps contractors take their companies to the next level with proven Profit-Building and BIZ-Development strategies.


Sponsored by