Understanding this technology & measuring the benefits before you jump in
Sponsored by: [node:field_sponsor]
As training simulators see more adoption in construction, the industry is learning how this technology can build a safer, more effective method of evaluating and training crane and heavy equipment operators.
But you may be surprised to learn that the case for investing in a training simulator is as compelling as the safety benefits.
Join us for this webinar to find out exactly how industry-leading contractors are generating ROI on their training simulators, and learn how you can measure the benefits before you buy.
Click here to watch a video playback of this webinar.
Click here to download the presentation slides from this webinar.
SPEAKER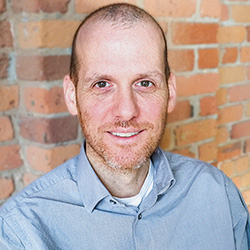 Drew Carruthers
Construction and Earth Moving Product Manager
CM Labs Simulations
Drew Carruthers is the construction and earth moving product manager at CM Labs, where he directs the development of the Vortex Construction and Heavy Equipment Training Suite. Previously, he was technical training group leader at CAE, a manufacturer of simulation and modeling technologies and training services. Carruthers graduated from Dalhousie University with a bachelor's degree in mechanical engineering.


Sponsored by