Explore methods to apply several fundamental business school practices for practical use in day-to-day construction operations
Sponsored by: [node:field_sponsor]
Project managers spend years immersed in the technical subject matter related to their busy careers. However, learning critical business skills is often last on their to-do lists. The application of MBA-caliber business skills can create sustaining organizations and help realize long-term business goals. The Project Manager's MBA series illustrates how project leaders can implement fundamental MBA concepts in a project setting. As the second in a two-part series, this webinar will explore methods to apply several fundamental business school practices for practical use in day-to-day construction operations. This free webinar will cover the following vital business topics based on the core curriculum of the nation's most prominent MBA programs:
Marketing
Economics
Operations management
Click here to watch a video playback of this webinar.
Click here to download the presentation slides from this webinar.
Watch the first part of this series by clicking here.
SPEAKER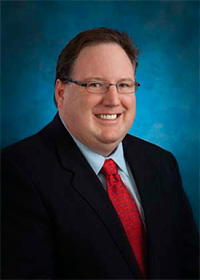 Gregg Schoppman
Principal
FMI Consulting
Schoppman is a consultant with FMI, management consultants and investment bankers for the construction industry. Schoppman specializes in the areas of productivity and project management. He also leads FMI's project management consulting practice.
Sponsored by