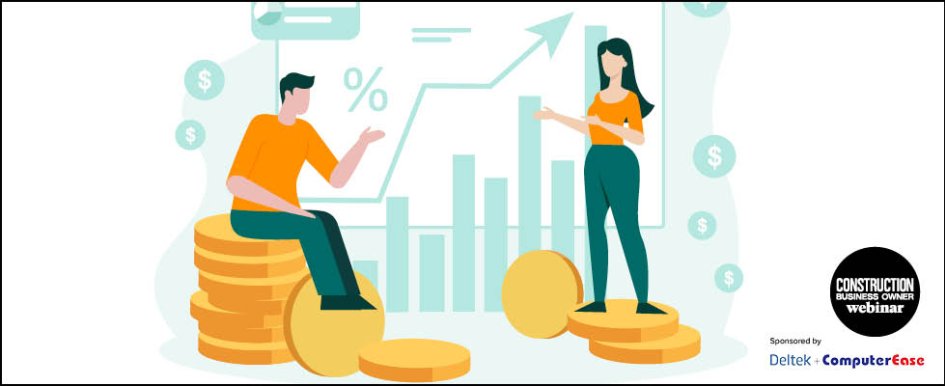 Using work-in-progress (WIP) reports to stay on top of every project & maximize profitability
Sponsored by: Deltek + ComputerEase
An accurate and timely work-in-progress (WIP) report is one of the most essential tools a contractor can use to optimize cash flow. WIP reporting provides construction companies with the insight needed to determine if active jobs are underbilled or overbilled, allowing you to stay on top of every project and maximize profitability.
In this webinar, we will discuss:
Five common mistakes that compromise cash flow and job profitability
What WIP is and the essential values needed to produce an accurate report
How to get started right away to make smarter day-to-day decisions
Tips to better manage cash flow, produce accurate financial statements and grow bottom-line profits
SPEAKER
John Meibers
Vice President & General Manager
Deltek + ComputerEase
John Meibers has over 32 years of experience serving the construction industry. He has been a leader at Deltek + ComputerEase since 2000 serving over 4,500 contractors nationwide. In today's rapidly changing, fast-paced world, a big part of Meibers's role is to ensure that Deltek + ComputerEase equips customers with the tools they need to manage profitability, drive growth and meet construction requirements. Prior to Deltek + ComputerEase, Meibers spent 10 years working as controller for a large mechanical contractor.
Sponsored by