Properly leveraging tech to achieve your strategic business objectives
Sponsored by: [node:field_sponsor]
Technology has shifted from just enabling a business with new capabilities to influencing how a business operates. As the industry moves forward, technology will become an even bigger driver in how businesses operate internally, provide services to their clients, and more importantly, position themselves within their market. Additionally, a business's annual spend on technology services, devices and software solutions is growing at an exponential rate. Owners have begun to note that a significant portion of resources are obligated to technology, but very few have developed a technology strategy.
Join us for this webinar to explore the important process of technology strategic planning to ensure that you are properly leveraging technology to achieve your strategic business objectives, including:
Why business strategy is enhanced when companies have supportive technology strategy
Why businesses in today's environment need a technology strategy to properly serve their market and fully unlock the capabilities of their resources
How to learn the framework for an exceptional technology strategy
Click here to watch a video playback of this webinar.
Click here to download the presentation slides from this webinar.
SPEAKER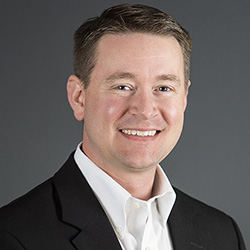 Jay Snyder
Technology Practice Leader
FMI Corporation
Jay Snyder, Technology Practice Leader at FMI Corporation, has worked in the engineering and construction industry his entire career, with experience as a construction project executive, corporate director of planning, design and construction for a healthcare system, founder and managing partner of a risk management tech startup company and valued business consultant. He has an extensive background in SaaS technology, supply chain management and operational logistics. As an industry speaker, Snyder covers business best practices, critical facilities, owner-client relationships and digital/tech transformation, particularly of companies in engineering and construction. Snyder holds a bachelor's degree in construction management from SUNY ESF at Syracuse University and an MBA from Emory University.


Sponsored by