MTO (Multi-Tank Trailer with Oil)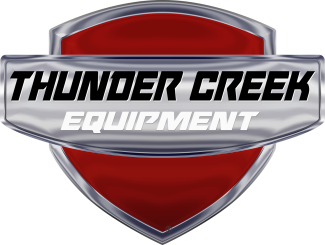 MTO (Multi-Tank Trailer with Oil)
The all-new MTO from Thunder Creek Equipment is designed from the ground-up to be the most flexible and most practical No CDL, No HAZMAT oil, lube and fuel solution for the construction industry.
Thunder Creek built the MTO so that it is completely modular, meaning it can be tailored to your exact jobsite needs. The MTO supports up to five different fluids, including fresh oil, grease, reclaim, diesel exhaust fluid and, of course, diesel fuel.
Each fluid is scalable between 115, 55 and 25 gallons, depending on the specific needs of your applications. In total, the MTO is available in three capacity levels, 460, 690 and 920 gallons.
With the MTO, you're now able to do more than haul fuel and DEF to the jobsite. You now gain the ability to service the equipment when you arrive, all on Thunder Creek's industry-leading, No-HAZMAT Multi-Tank Platform.
About Thunder Creek Equipment
Thunder Creek Equipment is the originator of the one-of-a-kind Multi-Tank Trailer, which is engineered with multiple 115-gallon tanks individually connected to a commercial grade pumping system. The result is a trailer that legally mitigates the need for the driver to carry a HAZMAT endorsement. And in many cases, a CDL may not be required either.
At ConExpo 2020, Thunder Creek unveiled three new No HAZMAT innovations including its new MTO (Multi-Tank Trailer with Oil), the completely redesigned SLT (Service and Lube Trailer) and the all-new Multi-Tank Upfit.