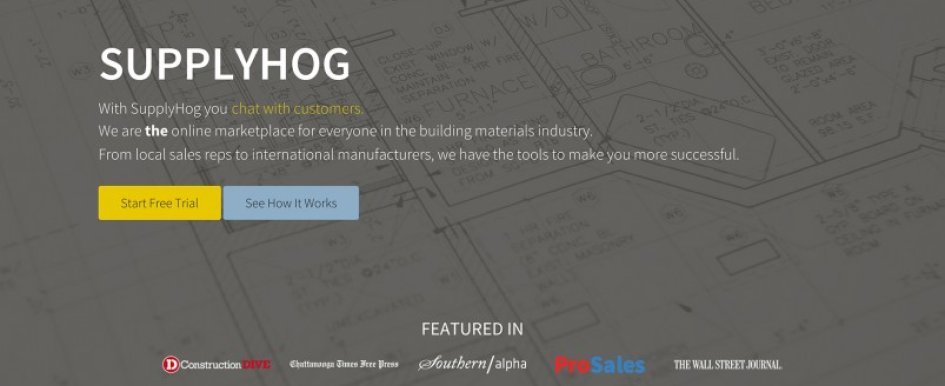 Website and app makes finding project supplies easier and more affordable
Wednesday, November 18th, 2015
For contractors looking to find supplies for their projects, there is no shortage of options. The challenge lies in finding the best product at the lowest possible price. That's where SupplyHog comes in, according to Nathan Derrick, the website's founder. SupplyHog is a two-sided marketplace built for the construction business owners looking for supplies and for the local supply houses, distributors and product manufacturers.
"The website was born out of the frustrations I was having with the supply chain," Derrick said.
At the time, almost five years ago, Derrick was a residential contractor and owned a small building supply company. Derrick was having issues with serving his customers quickly and supplying quality products.
Through the website, contractors can send out multiple quotes to any supply house in the country for any kind of job. Contractors can have a much greater reach than they normally do, or they can stick with the suppliers they have always used.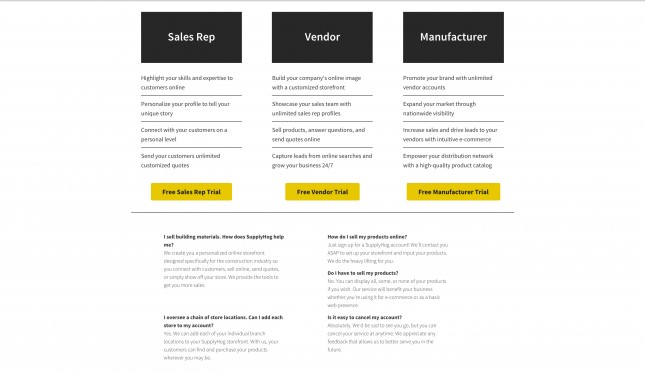 A quote feature allows the contractors to connect with sales representatives in consideration and keep all business communication in one place.
"I like to say the website is the perfect mix of rednecks and geeks," Derrick said. "I don't have a technology background, but I've had to learn quite a bit over the last few years. Being able to see both sides, though—how the industry works and what kind of tools can be built to make construction easier—has been great."
The website was custom built to cater to the specific needs of a contractor or project manager on the jobsite. Products can be purchased online from a favorite supply house.
"The e-commerce side of SupplyHog was a challenge because there are so many different specifications for any one product," Derrick said. "For example, a window can be built out in 4,032 different ways, so we had to account for different attributes that might relate to that window."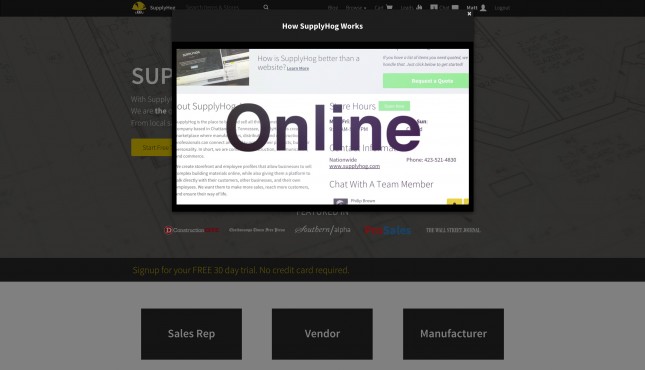 Contractors can access the site for free, without a membership. A monthly fee is charged for the actual product salesmen or suppliers. SupplyHog is available as an app, too. With the app, contractors can take photos of a project and take notes on the supplies needed.
"For instance, if a contractor is looking for siding for a building, he or she can take a photo of the siding needed and send it out to suppliers to find an exact match," Derrick said.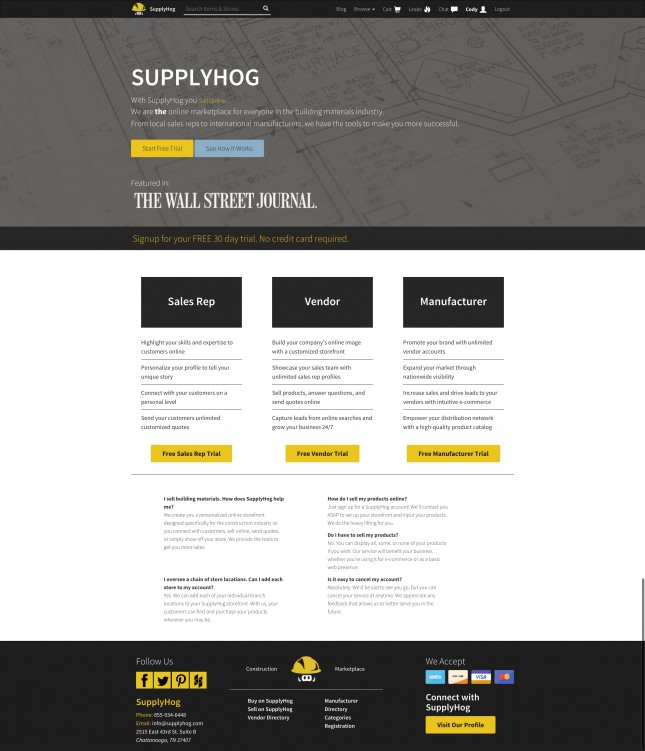 Currently, approximately 3,000 different customers use the site on a regular basis, and the site is used in all 50 states. According to Derrick, the site serves as a mutually beneficial middle man—customers get the help they need in finding supplies, and suppliers use the site to find new customers. Suppliers that are not already on SupplyHog are often submitted by customers.
"Ultimately, it's a platform to make life easier for construction business owners," Derrick said.
For more information, visit SupplyHog.