Improve your business operations by updating your current accounting software
Over the next few years, construction companies are going to be evaluating one of their more substantial software applications, the accounting system (sometimes referred to as enterprise resource planning software, or ERP), for a variety of reasons. One of the more compelling reasons is the realization that the current solution is no longer evolving and growing in a positive way.
A less obvious reason could be that companies are outgrowing their current platforms. This is not necessarily because of scale, though it sometimes can be. It is fairly easy in today's construction environment to add more licenses to a system when more users need access. Instead, companies are beginning to question the fundamental assumptions of ERP. Companies are now paying more attention to what applications they want to run through ERP and how they will deliver information to their younger, more tech-savvy users.
Many construction companies have made at least two ERP transitions in the last 20 to 25 years. Sometimes it is a smooth transition from one version of an ERP solution to another from the same company. Other times, it is a more radical change from one company's product to another, including changes in the underlying platform and/or technology. But during those transitions, few questioned what the application footprint was or should be, as shown in Figure 1 on page 18.
Today, there are some interesting alternatives that contractors should consider when they begin this transition process. It will still be somewhat costly and time consuming, but it does not have to be frustrating or risky. The most important objective is to execute this process for the long term and get the most value possible. The goal has to be more than just issuing payroll, producing financial statements and writing checks for accounts payable.
ERP is nearly always the book of record for job cost. During the early 2000s, many of the traditional ERP companies developed and deployed project management (PM) applications in an attempt to provide a larger integrated solution and capture more users. For a while, before mobility became the norm, they succeeded because the competitive, standalone PM solutions were either bloated with features or past their prime. For some companies, the integrated approach was transformative and got both operations and accounting on one platform. But for others, the attempt felt like forcing a square peg into a round hole.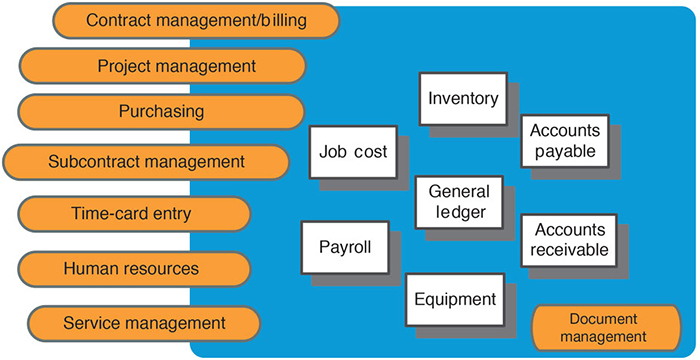 Figure 1. Traditional ERP footprint solutions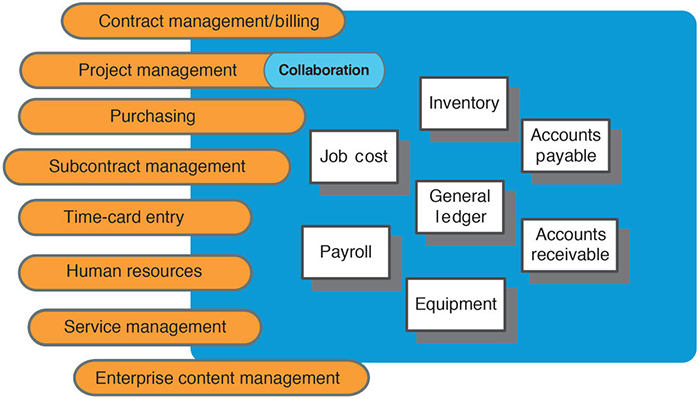 Figure 2. Best-in-class ERP footprint with solutions available from third-party developers
In the late 2000s, better point solutions specifically built for web and mobile became available, and quickly. Operations teams gravitated to these solutions in order to solve urgent field and PM problems. This was putting pressure on the ERP developers to enhance or redeploy (for mobile) their PM functions. This added to the already long list of enhancements for the platform overall. At the same time, HR, equipment and procurement demands began to increase.
Small, privately held ERP solutions will be under siege for the foreseeable future and must retool to survive. Many of them have sought outside capital and investment in an effort to keep pace, but more functions in the traditional footprint may not be enough. ERP solutions will have to take a position or direction in order to succeed. This will entail creating a narrowed market focus, changing integration strategy or opening the platform to development partners. For some, it could be a combination of the following approaches:
Narrow market focus —Some will decide to focus development energy on a narrower contractor market specialty, much the way estimating solutions did years ago. This will mean better functionality for those of that genre, but fewer features with broader appeal or to contractors in other sectors. The advantage here will be lower IT support costs because there will be less tech to manage in terms of a complex environment.
Better integration strategy —Others will develop a strong core accounting application with good integration technology to enable others to bolt on best-in-class applications for specialized applications like fabrication, estimating, procurement, equipment, HR and other support functions.
Encourage development partners —Still others will develop and maintain a more general-purpose ERP solution with an open platform that includes a robust integration hub of sorts. This will allow third-party developers to build and maintain third-party applications for specialized functions. This approach is like SalesForce, through which you license the core application and can then choose from dozens of secondary applications, which are built and tied into the Force database by other developers.

This all means that your ERP strategy is likely to change, or perhaps your overall IT strategy will demand a different ERP platform than the one you are on today. One question you have to ask yourself is whether you want your ERP to perform as the center of the universe that it used to be or may still be. For some, moving to a smaller but more flexible, less expensive and demanding ERP may be the answer. Those companies will buy or license those improved point solutions and tie them in to the ERP database where necessary.

For others, the large, integrated approach remains the best strategy and simply needs to be adopted better within the organization. Those companies will save cost and risk by not having to integrate with other solutions, but they are also tied to the pace and direction of that developer as they decide to bring solutions to market.