Leading software solutions have the features to help your organization get ahead
Thursday, April 23rd, 2015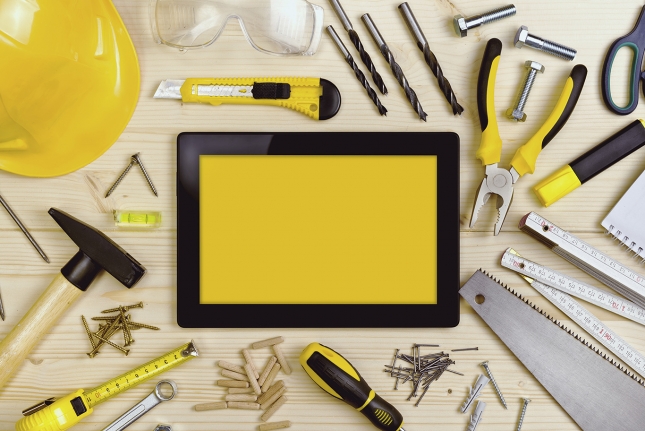 Mobile and back-office enterprise technologies are infiltrating every area of the construction business. Industries with mobile workforces, such as construction and service contractor businesses, especially benefit from advancements in mobile apps, because they allow workers in various locations to stay connected and informed.
Customers are demanding more from their interactions with service businesses. To deliver the level of service customers have come to expect, contractors need the best mobile, scheduling and back-office technology in place to keep everyone informed, processes running smoothly and assets maintained efficiently.
It's not news that mobility and software advancements have had huge implications for today's field workforces and have led contractors to provide better, more reliable service. But not all workforce management options are created equal.
Today's Top 7 Workforce Management Software Features
If you want the best software with the most functionality and ease of use, highest ROI and quickest implementation, consider systems with the following features:
Cross-platform mobile app Leading software firms open their customers to the flexibility of cross-platform apps so they can run on whatever device they choose, and even implement a BYOD policy. Cross-platform mobile applications support improved technician, inspector and other field worker productivity via completely electronic ability to access and record work on iOS, Android or Windows mobile devices.
Native application that works offline Native applications take full advantage of device and OS advancements, while offering background functionality and disconnected work support. Native apps are also preferred by most smartphone users today. In a recent survey, BiTE Interactive stated, "two in every three iPhone and Android owners say it is important that the apps they download are native applications that can make full use of all their smartphone's capabilities."
Real-time data for internal and external stakeholders In order to measure performance and customer satisfaction, businesses need a way to collect and analyze data. Top workforce management systems have the ability to collect, configure and display information for various stakeholders from customers to management through customizable stakeholder portals.
Cloud-based software Cloud-based software is becoming increasingly popular for businesses, especially those that require their system to do more than just a few basic tasks. Rather than build your infrastructure one hardware server at a time, you can leverage a pool of resources to maximize efficiency and decrease operating costs for the lowest possible total cost of ownership.
Seamless information flow from mobile to back office Good contractor management software systems have both mobile and back-office capabilities; the best ones have integrated mobile and back-office systems. With an integrated system, office workers can send automated alerts and instructions to field workers through mobile. Once they're on the jobsite, contractors can collect information and hours and save to the back office for immediate reporting and analysis.
ERP systems compatibility The best mobile workforce software companies understand that you have other business needs and you need your workforce management app to integrate to your existing enterprise software systems, like ERP or CRM. Decide whether an app provider is right for you by determining their software's ability to integrate with other systems and work with other software partners.
Robust inspection capabilities Nearly every team of contractors needs to perform inspections of some sort. Whether that's quality assurance, safety or something else, leading workforce management systems have robust mobile inspection capabilities that allow field inspectors to perform inspections quickly and efficiently. The biggest advantage of systems with mobile inspections is no paper or data re-entry.
When you're investigating new software for your contracting business, increased efforts in the evaluation process is a worthwhile investment in the future performance of your firm. By making sure your software is one of the best, you can start leveraging strong best-of-breed service functionality right away to get a jump start on your competition and start seeing rapid ROI.