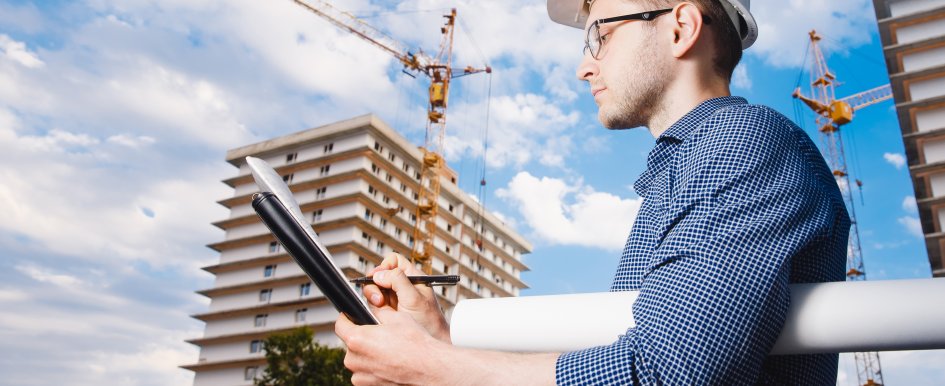 Top performers weigh in on meeting goals & creating growth
Managing a construction business can be expensive and time-consuming. It's a challenge to juggle multiple worksites, workers, construction expenses and unexpected cash-flow issues.
It's no wonder, then, that the best construction managers constantly search for new ways to save time and money. This article contains tips from top performers who weighed in on old and new methods for consistently reaching their goals and growing their business while maintaining peace of mind.
Read the following for 10 ways smart construction managers save time and costs in order to grow their business.
1. Embrace the Design-Assist Model
If possible, construction managers collaborate with the designers and engineers from the beginning of every project. In the traditional design-bid-build process, teams often run into issues that require requests for information (RFIs), postponements, changes to construction plans and add to the budget. With design-assist (DA) management, the majority of these issues get worked out ahead of time.
DA also creates a holistic environment where team members work together and stay on the same page. Members of different departments are more likely to reach out to one another when they need help, and, thus, more likely to arrive at efficient and cost-effective solutions.
When DA is not a possibility, construction managers should do what they can to encourage interdisciplinary collaboration and comb through plans to avoid potential conflicts early on. More than anything, effective communication is key. Managers who are able to share their concerns and ask the right people for input will always be one step ahead.
2. Prioritize Communication
Mistakes and frustration on worksites sometimes boil down to miscommunication. The easiest way to prevent miscommunication is to set clear expectations and goals.
Of course, that takes prioritizing another aspect of communication: listening. The best construction managers listen to the opinions of everyone working with them, from project owners to engineers to foremen and field workers.
It also means asking questions and clarifying issues before forging ahead. It takes a few minutes to double-check figures, especially when last-minute changes are involved. It could take weeks to correct a mistake in manufacturing. That's the kind of mistake that can damage a construction company's reputation.
3. Put Technology to Use When Preparing Quantity Takeoffs
Where do construction costs get away from project managers? How should they estimate the amount of supplies needed? Preparing a document on necessary materials and tools is a skill that takes practice.
To minimize the chances of mistakes and unexpected roadblocks to purchase orders, construction managers can make a quick-order system available to key employees. Today, there are a number of high-performance construction estimate software programs designed to do this job precisely in seconds. This one step can help employees reduce errors, order only the materials they need, free up time, and alleviate stress.
4. Put Effort Into Finding Quality Materials at Affordable Rates
Most construction managers remember the horror of Chinese red steel. When the product first hit the market, companies flooded to get in on the rock-bottom prices. Then their buildings started to fail. Buying poor-quality materials opens companies up to liabilities above and beyond the bottom line.
How can construction managers save on costs while purchasing high-quality goods? Thoughtful financing is method No. 1. Store cards can charge 20 percent or more in interest. Using a payment option with a zero percent offer (or better yet, cash back) pays off big in the long run. New tools make it easy to control employee spending while taking advantage of financial incentives.
Additionally, consider forming a good relationship with suppliers, and occasionally review and renegotiate agreements and pricing. This may help construction managers land discounts for essential supplies or services. Focus on strengthening relationship with suppliers who are seeking a long-term partnership rather than short-term margins.
5. Procure the Right Equipment for the Job
Tech advancements every year is making construction jobs faster and less expensive. Snagging every member of a crew a smart helmet might be a bit much, but building information modeling (BIM) systems could shave hours and dollars off a project by improving efficiency from the get-go.
Construction managers also need to make sure their crew have enough equipment for every hand on deck. There's nothing worse than driving by a worksite only to see guys standing around because they physically can't get their jobs done. Modern solutions help managers safely and easily enforce employee purchasing policies while granting workers the freedom to get the materials they need, when they need them.
6. Use New Payment Options to Empower Your Team
Speaking of modern solutions, the latest financial tools make it easy for construction managers to manage projects without long hours and hassles. Bento for Business is a favorite of many construction businesses, as it is easy to use and offers the versatility they need at every level.
Here's how it works. Construction managers can order debit cards (printed or virtual) for their crew through the business's Bento account, funded by money transferred from their bank account. They can set strict budgets and detailed purchase controls on each card and update them anytime as project needs change. Transaction details including employee-uploaded receipts are all visible to the manager right away, ready for cost analysis by employee, project and category with just a few clicks.
This empowers employees to independently make preauthorized purchases to meet their needs, without putting company funds at risk. Managers, on the other hand, eliminate cumbersome reimbursement processes and gain more control and visibility over expenses. Afterall, great managers should spend their valuable time on building strategies and relationships, not solving expense puzzles and chasing down receipts.
7. Set Reasonable Work Hours
Overtime is a frequent go-to for construction managers when jobs fall behind, but is it effective? Studies show that as man-hours go up in the construction industry, efficiency falls. The good news is that the same construction estimate software used to determine the appropriate amount of materials often do a good job of estimating how many hours will be needed to complete a project.
Additionally, construction managers can use software to monitor the productivity of each employee on a job. Not only does this make it easy to see who is pulling their own weight and who needs extra training. It helps determine which workers are the best investment when it comes to overtime and gives managers a way to see when the number of work hours starts to impact productivity.
8. Hire Enough Bodies to do the Work
A survey on productivity showed the construction industry often goes by the rule of "less is more." Hiring fewer workers means higher pay per worker, but it may also hurt a project's budget and lead to employee fatigue and higher turnover rates.
Construction-specific staffing solutions can help. Construction managers should give outsourced help a chance—it could drastically increase productivity and both employee and client satisfaction. Look for staffing companies with the ability to fill roles quickly and have a history of building reliable teams. They also handle special needs, like sourcing a worker with crane certification or a Class A license.
9. Create Daily, Weekly, Monthly & Quarterly Goals
Every project has milestones. The most effective construction managers break them down into bite-size objectives they can track day by day, but also on a weekly, monthly and quarterly basis. Having clear-cut goals makes it easier to set expectations for the team and keep them on task. It also helps identify where setbacks happen so managers can prevent them in the future.
Super-effective managers across industries use time blocking to maximize the time they have available. This forces managers to carefully plan their daily tasks without feeling overwhelmed at the end of the day. How does it work? First, managers break their workdays down into 5-minute segments. Then, they figure out how many segments they'll need for each of their daily responsibilities.
While nothing can prevent the surprises bound to pop up during the day, time blocking helps maintain focus. Over time, managers find they become better at estimating how much time they'll need for different activities too.
10. Plan for Fun, Practical Meetings
When planned carefully and thoroughly, meetings can motivate partners and employees to get their jobs done by—or before—deadline. Now that's a fun thought!
Construction managers should decide beforehand on a few key points to cover during the meeting, and inform attendees on these points in advance. Remember to take notes and agree on action items during the meeting and share them with everyone afterwards.
Not only does this keep everyone focused, but it makes them feel valued. Respect your team's time by opening up discussions, setting the right expectations, agree on clear responsibilities and objectives.