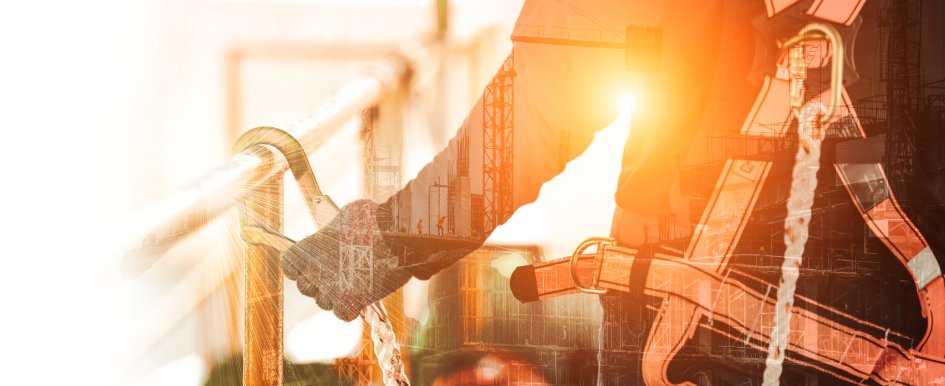 How Liberty Mutual Surety partners to cover construction risk from start to finish
Liberty Mutual Surety, a business unit of Liberty Mutual Insurance, is the second largest surety in the United States and a leading surety globally. Liberty Mutual Surety is continually expanding its global presence by establishing offices and issuing bonds worldwide. With underwriting facilities in more than 15 countries and the ability to issue bonds in 60+ countries, Liberty Mutual has the capacity, capabilities and professionals to underwrite all types and sizes of contractors and corporations.
The company works with agents and customers to build mutually profitable relationships by providing smart business solutions, ease of doing business and consistent, responsive service through knowledgeable surety professionals.
Stability
Liberty Mutual has been in business for more than 100 years and consistently ranks in the top 100 on the Fortune 500 list of largest U.S. companies. The strength of Liberty Mutual provides a solid foundation for its surety operations and allows for continuous growth and development within the industry.
Integrity
With more than 40 U.S. field offices, Liberty Mutual Surety's underwriters work hard to build and maintain relationships with agents and customers. Liberty Mutual Surety values each customer individually, whether big or small, and strives to maintain a status of trusted advisor through the creation of mutually profitable growth. Your success is Liberty Mutual Surety's success, and it is fully devoted to working with agents to bond your projects.
Capacity
As of July 1, 2018, Liberty Mutual Surety's combined U.S. Treasury Listing is in excess of $1.7 billion, which is among the highest in the industry.
Enhanced Service Offerings
Liberty Mutual Surety offers a variety of programs to benefit both agents and customers, including agent training, professional advisory services, custom, industry-related reports, bond issuance platforms and more. Liberty Mutual Surety is continually evolving to meet the needs of its agents and customers and have teams dedicated to bringing you innovative solutions to help your business prosper.
Global Product Offering
Liberty Mutual underwrites all types of regional, national, multinational and global contractors.
Its U.S. operations provide program capacity for all sized contractors, and for well-capitalized construction, manufacturing and supply risks. Programs are customized to meet and grow with your bonding needs.
Its global risk team provides capacity for international and U.S. multinational customers. In collaboration with other Liberty Mutual units, Liberty Mutual Surety can also provide you with comprehensive property and casualty coverage, ensuring that all aspects of your projects are protected from start to finish.
Dedicated Claims Department
Every project is started with the best intentions, but sometimes unexpected problems arise. In the event that complications occur, you can rest easy knowing that Liberty Mutual Surety has a dedicated team of in-house claims and legal employees that have extensive experience in helping sort through issues.
When you choose Liberty Mutual, you will work with one company to cover construction risks from start to finish. Choose a company that you can trust; choose Liberty Mutual Surety.