How Champion Equipment Company leads through research & expertise
With over 60 years of expertise in underground construction, one thing has been clear to Champion Equipment Company: to lead the industry, you must drive the innovation.
Champion Equipment has a team of relentless problem solvers, with a goal of helping drilling contractors successfully tackle their most complex drilling challenges. Champion is continually on the forefront of foundation drilling innovation. Its staff of technical experts work with drilling contractors to customize solutions for their unique drilling needs and has resulted in a proven track record from construction sites around the world.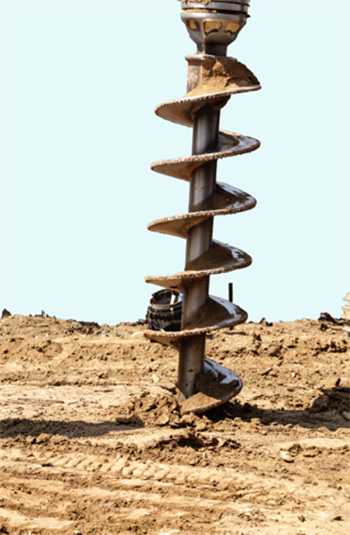 All Champion tools are engineered and fabricated in its state-of-the-art manufacturing facility. With an extensive inventory of in-stock components and the ability to custom fabricate, Champion prides itself on providing solutions to meet the need of any jobsite or geologic condition.
Augers
By working closely with customers and implementing continuous design improvements, Champion builds the most productive and capable tools on the market. It offers custom-built dirt augers, rock augers and specialty augers designed for optimum performance. Champion incorporates patented technology that enables operators to achieve higher productivity in any ground condition.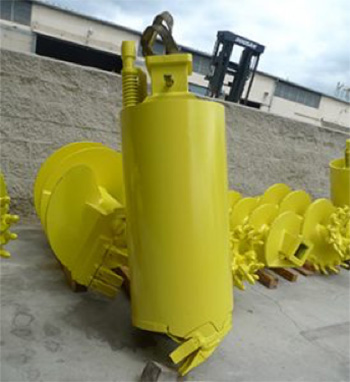 Buckets
Champion manufactures a full range of drilling buckets that offer high performance and reliability in below waterline soil and rock. Buckets can be ordered with a unique pitched-bucket bottom. This allows for smoother material flow into the bucket and larger openings than comparable drilling tools on the market. Digging is accomplished by the bucket bottom shape, as well as with the teeth. Champion also offers a broad range of spin bottom buckets, which rotate open and shut, allowing positive retention and transport of the drilling spoils.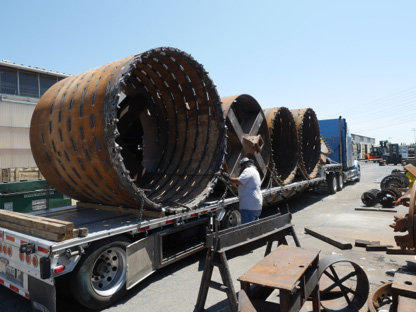 Coring Tools
Champion manufactures a wide array of custom-coring tools and grab buckets capable of performing in even the most challenging rock conditions. Each coring barrel is customized for use with specific equipment and for specific rock conditions. This proper alignment and sequencing of rock teeth dramatically increases performance and efficiency. Its flat cutter core barrels are ideal for use in soft rock and reinforced concrete formations, our rotating carbide tooth core barrels are well suited for harder rock and broken rocks, while Champion's patented rotating heel cutting tooth is uniquely applicable to even metamorphic, hard and tough rocks like granite and gneiss. Champion's heavy-duty core barrels feature tooth holders that are inset into a solid ring, which minimizes the risk of break-off and holder wear.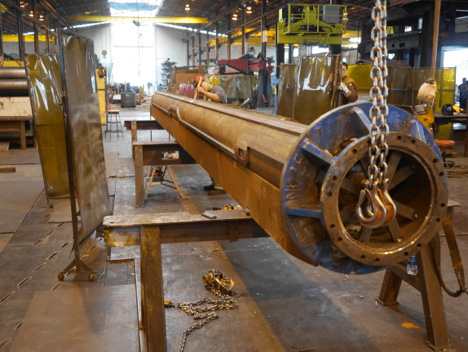 Specialized Equipment
Champion's engineers and geologists can work directly with you to design custom tools that fit the unique needs of your jobsite or application.
Belling buckets are used to increase the size of the pile, thereby increasing bearing or uplift capacity. Cutting arms with teeth are opened mechanically by applying vertical force with the Kelly bar onto the opening mechanism of the belling bucket.
Champion Kelly bars are available in single, double, or triple telescoping types and in square or round cross-sections. They can be fabricated with different alloys and heat treat conditions, and come in a variety of sizes and lengths.
Sectional casing is available with either lightweight or heavy-duty watertight casing.
Champion tremie pipes are used for placing concrete below water level and are available in various sizes.
Champion fabricates a suite of high-performance soil mixing tools that are ideal for rotary in-situ homogenization with grout.
After-Sales Service
Champion also repairs all brands of tools, and carries parts for older and new equipment to help you minimize downtime. Champion is recognized for the most durable and efficient drilling tools, but its commitment goes well beyond the equipment. Champion offers unmatched troubleshooting advice and engineering expertise. Its team is ready to provide project consultation by phone, email or on location.
By leveraging 5 decades of in-field experience, research and innovation, Champion provides solutions that drive projects to safe and cost-effective completion. Champion ensures you have the right equipment and advice to get the job done right.
For more information, visit www.champion-equipment.com or contact Champion to discuss your latest project challenge.