How working on the weekend was the secret to increased profit margins
Complete General Construction has been a family-owned business in Columbus, Ohio since its origination back in 1928 when John Guzzo started the company. For a family business to survive nearly 90 years requires a strong foundation, especially considering the company made it through the Great Depression, World War II, and a few recessions along the way. The company's ability and willingness to diversify their offerings helped them not only overcome each obstacle along the way, but made them an even stronger business.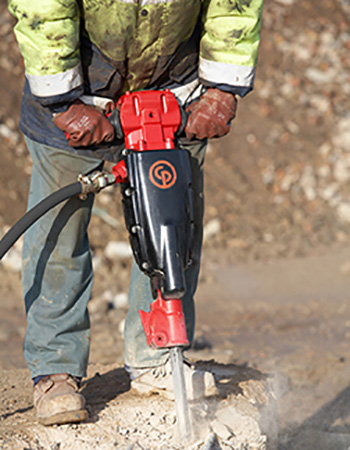 Currently on the fourth generation of the Guzzo family, the company started out as a very small outfit that specialized in sewer and sidewalk construction projects 87 years ago. Complete General has steadily grown over the years and presently is a general contractor specializing in highway, bridge, paving, underground and electric work throughout Ohio and even does some specialized projects outside of the state.
Over the years, the contractor has been involved in several high profile jobs that include the major Ohio interstate construction of the late 1950's, 1960's, and 1970's. They have also built major sections of SR-315, I-670 and I-270. In 1997, they started building new bridges from the ground up and since then, they have tackled small projects from $70K up to large highway projects worth $70 million.
Latex overlay projects was Complete General's forte when the company first started constructing bridges in the early 1980's and it was the only bridgework they did at the time. They were very successful with the latex overlay projects for about 10 years, but the Ohio Department of Transportation (ODOT) began shifting their work toward more intense rehab and new construction projects and they felt they needed to follow suit or be left behind. It turned out to be the right move as they now have three main categories of bridges they work on and excel at: new construction, rehab construction, and overlays.
Bridge overlays are where Complete General started and remains their specialty. The bridges that were a result of ODOT's concentrated effort of moving to new construction in the 1990's started to wear, the company found a niche in the market with weekend overlay jobs. The work needs to be done in a tight time frame, which takes an experienced crew of the likes of Complete General. The contractor averages 50,000 square yards of overlay every year, which is more than any competitor in Ohio.
Weekend overlays typically involve removal of the joints at the end of the bridge and removal of bad spots in the deck. The highway closes on Friday evening and a removal crew goes in and jackhammers to remove the joints. If the deck is to be resurfaced, they usually hydro blast it and check for weak spots to jackhammer out. Ideally the joints are out by the next day for new crews to come in and set the new joints, which are then reframed so concrete can be re-poured as is the deck. All of it needs to be done on schedule so the concrete can cure to allow the road to be reopened to traffic by Monday morning. If it is not completely cured, there can be liquidated damages, which can be very costly.
Even with a great deal of experience on their side, if Complete General has ill-equipped tools in their lineup, they will struggle to get the job done on time. For their jackhammer needs they go with the Chicago Pneumatic CP 1210 breakers and feature several in their lineup that are utilized year round.
The CP1210 breakers are in the 35-pound class, but offer the hitting power and high performance of a larger tool. Delivering 1,400 blows per minute, the rugged breakers are designed for light to medium construction work and are easy and comfortable for operators to use.
"Chicago Pneumatic is the standard that our company has used long before I came to work at Complete General," said Ann Hobstetter, material manager at Complete General. "I once changed it up and bought a different brand and it was not accepted out in the field with our crew. After attempting to use the new brand, they came back to me and told me that they simply do not perform the same – the CP breakers hit harder with much better production."
Complete General buys equipment like the CP 1210 breakers from Machinery & Tool Rentals, who also is a family-owned company that has been around since 1956. Serving the concrete market, Machinery & Tool Rentals sells equipment, parts, supplies, and repair equipment. They have three full time mechanics on staff with nearly 100 years of combined experience and average two days for repair turnaround. Nearly a decade ago, they added skid steer loaders and hydraulic breakers to their rental fleet, but high repair costs and frequent breakdowns caused them to research another option for breakers, ultimately making the switch to CP's RX4 breakers.
"We have been very pleased with CP's products and the RX4 has been a great addition to our lineup to go along with all of our CP hand tools," said Steve Forquer, co-owner of Machinery & Tool Rental. "We have had virtually no breakdowns, better pricing than the competition, and excellent feedback from our customers confirming that we made the right decision with CP products."
The weekend overlay jobs are really gaining steam for Complete General and not only in Ohio, but West Virginia as well. The joint replacement usually involves removing approximately two to three feet on each side of the joint and through the whole depth of the bridge.
Experience in the field is a big advantage, but having proficiency to go along with the right tools can put a company miles ahead of the competition. While Complete General Construction certainly has the know-how and tools to set themself apart, being a progressive company since day one when the business originated puts them on top. There is a reason that word has spread passed Ohio and touched into West Virginia. With a storied past, the future is bright for the contractor from Columbus.
For more information, visit www.cp.com.