Basic questions to determine which machine is best equipped to handle your project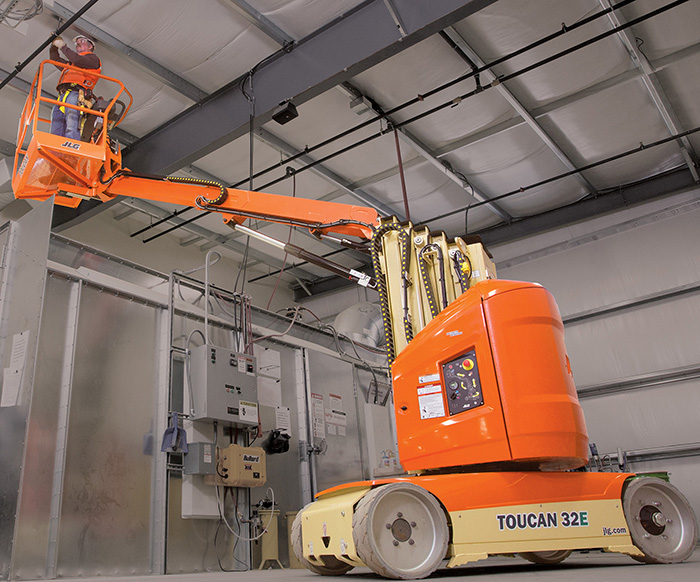 Construction supervisors, building owners and facility managers in search of low-level access equipment and aerial work platforms that will best meet their needs face a number of options. Everything from small, portable lifts, with a reach of 7 feet, to larger machines, capable of lifting them to 60 feet or more. Answering some basic questions about the work at hand can help determine which machine is best equipped to handle a particular task.
Begin by asking about the nature of the task and whether it will require more than one worker. It's also important to know the required vertical reach, whether the work will be performed indoors or outside, and what materials or tools the lift will be required to hold.
In addition, will the lift need to go up steps, through doorways or other narrow openings, or into an elevator to reach the worksite? Finally, what are the conditions of the jobsite? Is the surface uneven? Does it present obstacles to work around?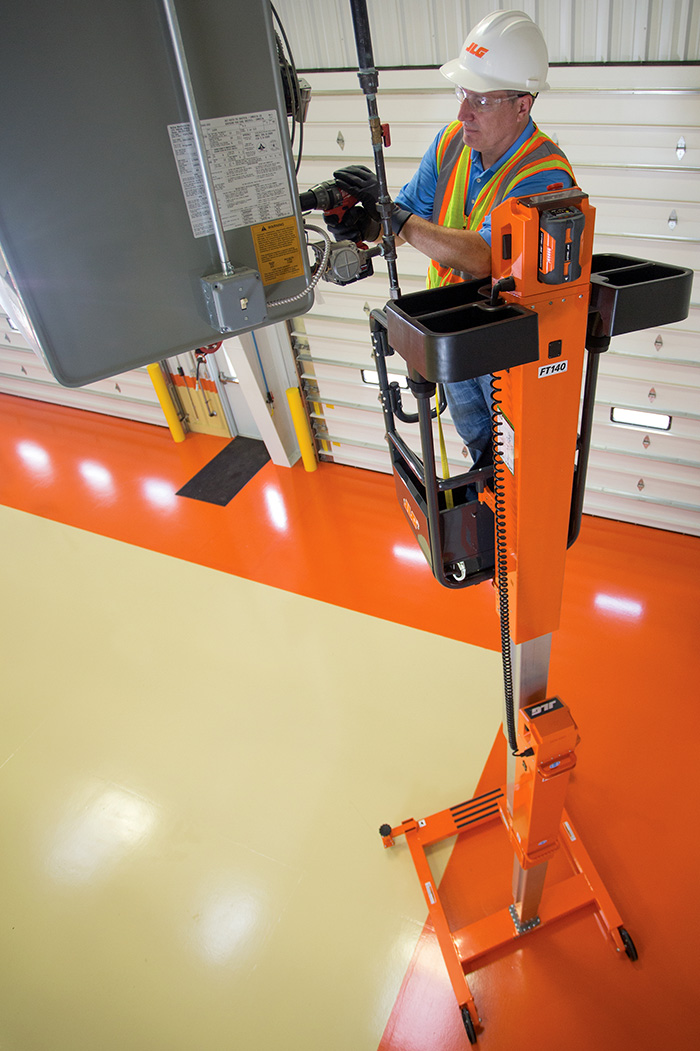 Personal Portable Lifts for Light Maintenance
For low-level tasks, like changing light bulbs, hanging décor or accessing heating, ventilation and air-conditioning (HVAC) ductwork, the JLG LiftPod personal portable lift presents a good option—one that offers a secure, closed platform and the ability to work 360 degrees with both hands. Available in two models, these easy-to-maneuver portable units lift operators to heights of up to 20 feet and can be assembled or disassembled in minutes.
Another option—the EcoLift Series—is a nonpowered, low-level access lift that features a patented stored power lift system that requires no batteries, hydraulics, oil or controls, making any of the machines in this series a nondisruptive solution for noise sensitive environments or use in clean room applications. In the interest of reduced environmental influence, these units also include nonmarking wheels that minimize their impact on sensitive flooring.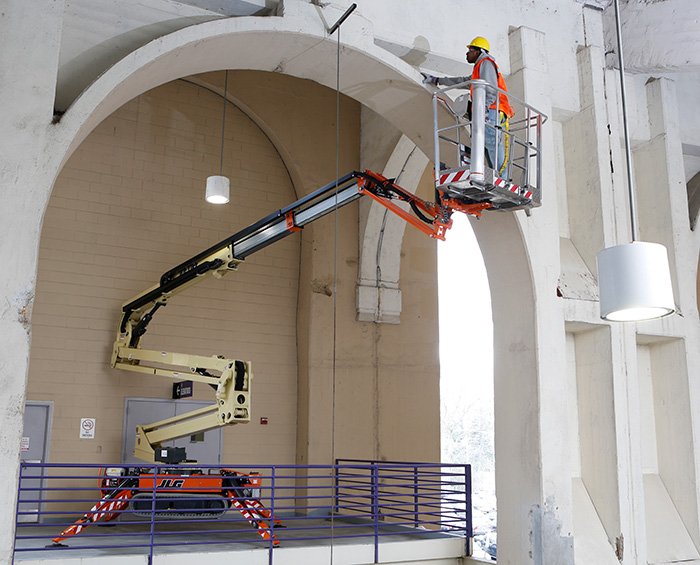 Larger Lifts for Bigger Jobs
For tasks that require a vertical reach greater than 20 feet, equipment options include mast-style boom lifts, articulating boom lifts, compact crawler booms or scissor lifts—all capable of accomplishing many facilities maintenance tasks. Mast-style boom lifts use a jib to reach up, over and around shelving, ductwork and other obstacles to perform maintenance, repair and inspection tasks. With a lifting capacity as high as 500 pounds and a platform height of more than 32 feet, these machines are powered by environmentally friendly electric-drive systems and feature nonmarking tires and a 360-degree rotating mast.
Articulating boom lifts also lift up, over and around obstacles, but allow operators to reach as high as 60 feet. Work platforms on these machines carry up to 500 pounds of unrestricted capacity, and some offer a 1,000-pound restricted capacity to accommodate multiple workers, tools and equipment. JLG offers articulating boom lifts in electric-, gas- and diesel-powered models, as well as a hybrid model that uses electric and diesel power, making it suitable for both indoor and outdoor work.
Another good choice for indoor or outdoor work is the compact crawler boom. JLG compact crawler booms feature nonmarking treads, auto-leveling outriggers and an optional Lithium-ion electrical system that does not produce emissions, increasing the lift's value as an indoor machine. With models as compact as 2 feet 7 inches wide, the boom can easily fit though most standard commercial doorways, narrow aisles and hallways, gates and other tight spaces, while its tracked wheel carriage allows the machine to climb slopes and steps with ease.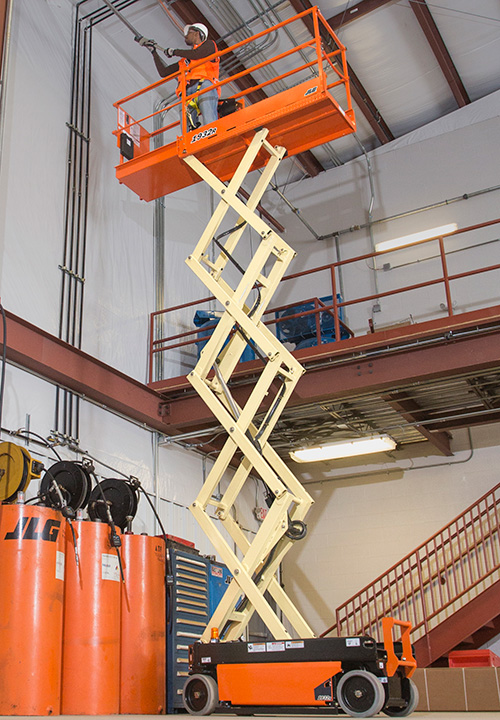 Bigger Platforms on Scissor Lifts
With wider platforms extensions range from 36 to 50 inches for additional work space—and a lift capacity up to 1,000 pounds—scissor lifts make it possible to carry more workers and materials to a jobsite. These machines feature a working height of 21 to 46 feet and are available in electric-drive and engine-powered (diesel, gas or liquid propane) models, making them suitable for both indoor and outdoor use. In addition, JLG offers a large electric scissor that can be fully electric or equipped with a diesel generator that can charge batteries on site without power.
A Lift for Every Task
Whatever the task, there are a variety of lifts to choose from to help accomplish the work efficiently and safely, indoors or out. Finding the lift that best equips workers for specific tasks requires asking the right questions and becoming familiar with all the available options. To learn more, visit JLG's website.