Earlier this month, a Timetric's Construction Intelligence Center (CIC) surveyed 100 global construction industry representatives – contractors, architects, surveyors and technology suppliers – and found that Business Information Modeling (BIM) is becoming the future of the construction industry. The report found that 27 percent of the respondents planned on using BIM Level 21 in the next two years and 37 percent will use BIM Level 3 in the next three to five years.
In addition, a recent Research and Markets report2 found the international BIM market is expected to hit $11.7 billion by 2022, with the Asia-Pacific region growing the most. This is a projected growth of 21.6 percent between 2016-2022. Government mandates, such as the Level 2 BIM requirement for contractors in the U.K., are increasing the demand of BIM adoption.
Although there is no current plan in place to create a U.S. mandate for BIM, like the one in the UK, A McGraw Hill Construction 2014 Smart Market Report showed that the amount of North American contractors that adopted BIM grew from a mere 17 percent in 2007 to over 70 percent in 20123.
So what is holding up construction companies in the U.S. to move forward with implementing BIM to their projects? Complex construction projects rely on a wide range of design tools. When these multiple design formats are not connected or compatible, errors are created and remain, resulting in unwanted surprises.
InfinyD, a virtual design construction solution developed by InEight, solves those industry challenges so that our customers can utilize BIM and avoid unnecessary surprises. InfinyD aggregates 3D models with more than 130 file formats. Furthermore, InfinyD links models with key project data, such as scheduling, estimating and procurement. By tying the models with project data, InfinyD provides better visibility into projects, and all stakeholders are stay informed with real-time updates so you can avoid interruptions.
Would you like to explore the possibility to improve your project outcomes and be ready for the future of construction? If so, watch our FREE Webinar: 5 Ways to Increase Productivity Through BIM.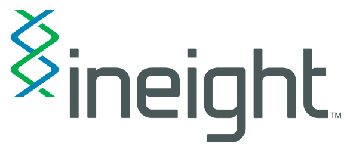 References
1. Royal Institute of British Architects (RIBA), http://www.architecture.com/RIBA/Professionalsupport/BIM.aspx
2. Business Wire, http://www.businesswire.com/news/home/20160609005773/en/World-Building-…
3. Dodge Data & Analytics, http://construction.com/about-us/press/bim-adoption-expands-from-17-per…