14 questions to help you find & evaluate the right training program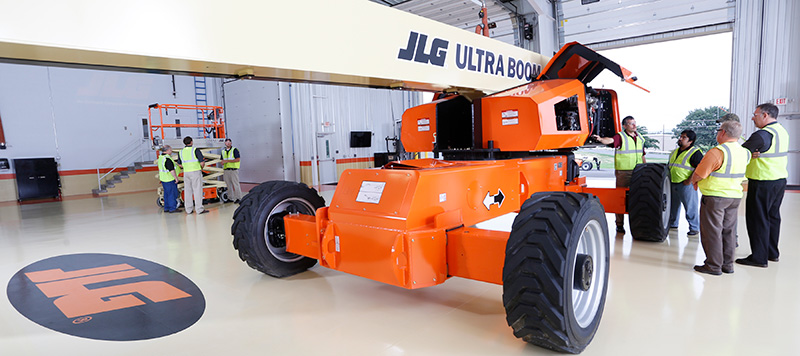 The Occupational Safety and Health Administration (OSHA) requires employers to train operators of aerial work platforms (AWPs) and telehandlers in the safe operation of these machines. However, depending on the size and location of the rental company or equipment owner, it may be difficult to provide training that meets OSHA requirements. That's where the JLG AccessReady program can help.
Bringing Instructors & Students Together
AccessReady represents the ongoing commitment of JLG to provide robust training opportunities to its end-user customers by connecting them to instructors who have successfully graduated from one of three JLG Train-the-Trainer programs. By enlisting the help of these qualified instructors, JLG end-user customers can comply with legal requirements regarding operator training. It also equips construction companies, general contractors, and operators with often-required proof of training from a recognized leader in the industry.
Equipment owners, operators and renters can choose either a classroom or online option to complete their training. For those who select the classroom option, the AccessReady program helps them locate JLG-qualified instructors in their area. These instructors can provide operator training at the trainee's location or another mutually agreed-upon site. The online class option includes an e-learning course and an area-based option to locate a JLG-qualified instructor to handle the hands-on evaluation necessary to complete operator certification.
The AccessReady program includes an exclusive app, available on both Apple and Android devices, that lets trainees track all their machine familiarizations and produce their credentials on demand. After registering for AccessReady, trainees can immediately view the user-friendly portal and select the type of machine they want to be trained on. A map will populate with instructors, including the names and contact information.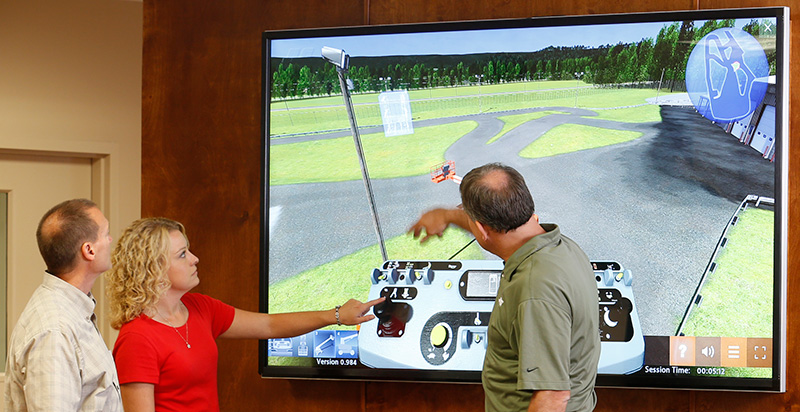 Evaluating A Training Program
Whether considering a program like AccessReady and the training JLG makes available to its customers or looking at other training programs, equipment owners and end-users should ask the following questions:
Does the training program meet American National Standards Institute (ANSI) and OSHA standards? These standards are changing later this year, which will require equipment dealers, operators, and owners to make changes in the areas of training, jobsite safety, and machine selection. To that end, JLG has developed a variety of resource materials to help customers prepare for the new standards.
What is the reputation of the provider? It is always a good idea to check references of those who have used the provider in the past. You might also consider observing a class to get a first-hand feel for the program.
Is the training available at easily accessible locations?
What is the instructor-to-student ratio? For technician training, one instructor should never have more than 15 students in a class. This ratio shrinks to 1:12 for operator training.
What is the student-to-machine ratio? The ideal technician training class should have a ratio of 1:1, with a maximum of 3:1. This ratio is not as important for operator training, because every student must operate a machine during the class.
Does the training program make online resources available, including distance learning courses, which use instructors to facilitate courses electronically over the Internet, and self-paced e-learning, which delivers instruction electronically? In either case, ask providers what mobile platforms they support, whether they have an app, and if participants can participate in distance learning via smart phones and tablets.
Does the course require special software or other IT support?

Does operator training include safety awareness, inspection instructions for walk-around and function checks, an explanation of machine systems and controls, and application tips?
Does technician training include instruction in electrical and hydraulic print reading, power distribution, mechanical components, troubleshooting, and calibration procedures?
Does the program offer a path that takes students from beginner to expert levels? Can experience be applied to prerequisites, and are refresher courses available?
Does the provider offer a facility for students to operate equipment in a safe environment that recreates a working construction jobsite? The ideal site features mixed terrain, structures for placing and picking loads, and platform targets that simulate real-world applications.
Is simulation-based training available? As with online learning, simulator training can take place off-site, at the convenience of the student and without concern for weather conditions.
How frequently are courses offered?
Are multi-language training platforms available?

Selecting a training program is an important step in creating safe jobsites where lift equipment is used properly, productivity is optimized, and downtime is minimized. JLG training provides rental companies and equipment owners with the resources and classes they need to be well-informed and compliant as trainers, operators, and technicians. To learn more about JLG training and its AccessReady program, visit the training page here and AccessReady here. For additional information about JLG, visit the home page here.