2 ways connectivity can streamline productivity & grow your bottom line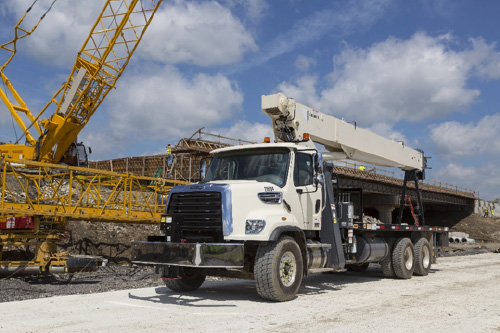 Maximizing uptime just got easier. The DD8 engine has the longest intervals in its class. Plus, Detroit's Virtual Technician helps keep you out of the shop and on the job.
In the construction industry, uptime and crew safety are paramount to running a successful business. New advancements in technology, including vehicle connectivity, can help you achieve these goals with accurate and accessible vehicle performance data. Connectivity in construction vehicles can help fleet managers remedy small issues before they become major problems. In turn, this helps to maximize productivity and keep everyone on the jobsite safe and happy.
Vehicle connectivity has advanced significantly over the years. The following are two scenarios for the construction industry when being connected to your trucks through connectivity could help streamline your workload and grow your bottom line.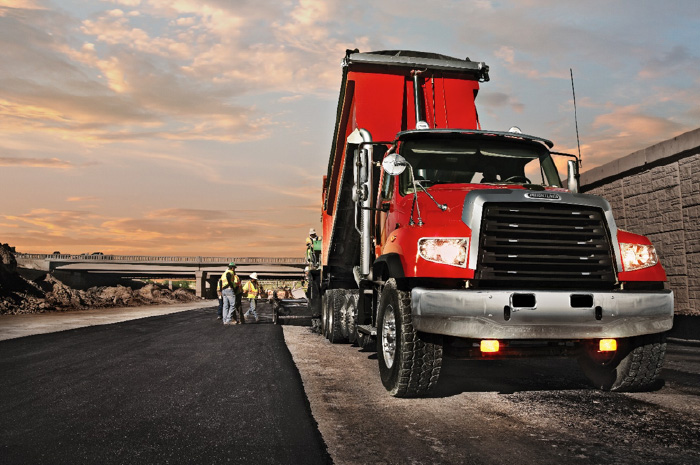 Scenario 1:
A check engine light turns on in the middle of pouring a load of concrete.
The check engine light could mean a lot of different things. It could either signal a small issue that can wait until the truck's next scheduled maintenance, or a severe problem that will cause the truck to shut down. Knowing what to do in this situation could mean the difference in keeping the truck on the job working or unnecessarily losing an entire load of concrete—not to mention a few days of downtime if that concrete hardens within the mixer drum.
That's a huge difference, and if your truck isn't set up with vehicle connectivity with remote diagnostics, you'll have to rely on the operator's best judgement. An OEM-provided remote diagnostic service can help you make informed business decisions by sending fault details back to the fleet within moments of the fault event. This way, the fleet will know what the severity of the fault is and how and where to fix it. This reduces the time spent on diagnostics and improves uptime by reducing instances of servicing vehicles when they don't really need it.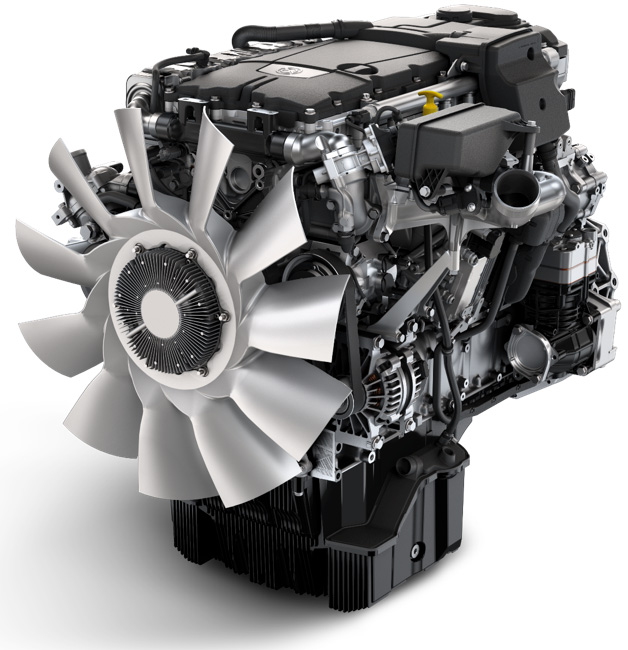 Scenario 2:
You've detected some ways to improve efficiency and safety on the jobsite, and you're looking for an easy way to implement these changes across your fleet.
Multiplex electrical systems are a great way to add some brains to your trucks. These wiring systems help to integrate the truck and body and ensure they work together to keep operators safe and reduce maintenance costs. Multiplex wiring allows multiple electronic messages to travel back and forth, reducing the total number of wires up to 40 percent, which also reduces possible failure points. The wires and electrical components in the truck are connected to control modules that monitor and control their operations. This system is completely customizable and easily changed later without rewiring the system. Some of the most popular options that would benefit the construction industry are the following:
Park brake not set warning system—The horn goes off if the driver opens the door without setting the parking brake to prevent the truck rolling and causing accidents with other vehicles or workers on the job site.
Automatic slowest wiper speed with park brake—When the park brake is set, wipers are set to the slowest intermittent speed setting to reduce wear and tear and frequency of wiper blade replacement.
Radio off in reverse—When the trucks in reverse or PTO is engaged, it cuts power to the radio to reduce driver distraction while backing up and lowering noise level so the driver can hear potential horn warnings from other vehicles or shouts from workers on the jobsite.
These two scenarios go hand in hand. It's extremely important for construction materials to be delivered to jobsites safely and on time. And now, there is a package that incorporates both remote diagnostics and a multiplex electrical system: a Freightliner construction truck equipped with a Detroit DD8 engine. Freightliner introduced its SmartPlex Electrical System to all vocational trucks in 2011, and the Detroit DD8 now comes standard with its Detroit Connect Virtual Technician remote diagnostic service. To learn more about the DD8 and which Freightliner models in which it is available, visit www.demanddetroit.com/engines/dd8.