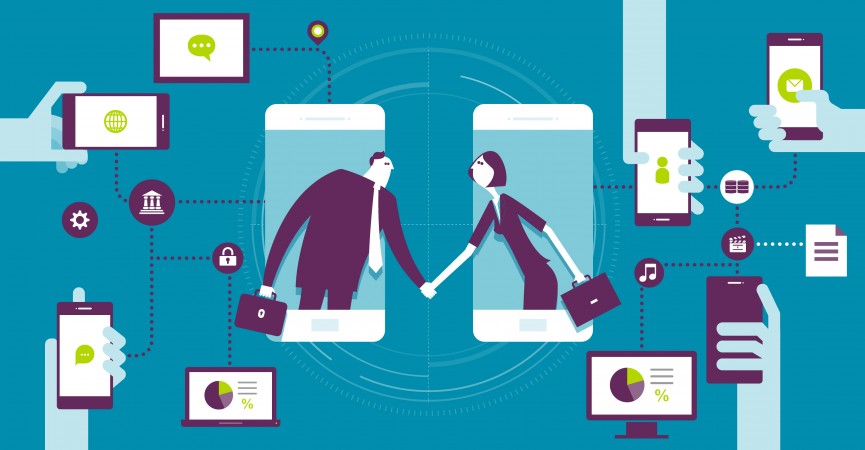 3 ways to attract the best team members in 2016
Tuesday, January 26, 2016
When it comes to outlining the pillars of successful marketing, take it from bestselling author and entrepreneur Seth Godin: "Our job [as marketers] is to connect to people, to interact with them in a way that leaves them better than we found them, more able to get them where they'd like to go."
In many ways, these objectives mirror those of the hiring manager. Effective recruiters aim to attract the best customer (candidate), prove to them that their product (job opening) is superior to other products (other companies hiring) and form a long-term relationship (employment) that will have them coming back as a repeat customer (remain with the team).
Properly "marketing" your employment opportunity is paramount in this effort, as companies nationwide post thousands of job descriptions every day. Thus, in a sea of lackluster postings, today's business owners must portray their company's energy and culture in a way that catches the attention of top-notch talent. After all, when it comes to the construction industry, the collective expertise of your team is your bread and butter.
1. Frame your communication accordingly
What you say and how you say it can drastically alter someone's reaction and, ultimately, their decision about whether to act. As you craft a compelling description, opt for job titles that trigger positive connotations, but also capture the essence of what that team member would truly do. What would be this person's primary role in your organization? Don't default to ho-hum job titles, add some flavor to the mix!
2. Create opportunities that your audience can see
According to a recent industry survey, 52 percent of marketing professionals say video is the type of content with the best ROI. Videos and pictures present a great opportunity for you to exude passion and convey your enthusiasm for your brand – a more effective replacement for cookie-cutter, buzzword-rich job descriptions. So grab your smartphone and spend 60 seconds telling potential candidates why your job opening is worth the majority of their waking hours.
3. Leverage social media
According to a recent piece in Inc. Magazine, 79 percent of job seekers use social media in their search. Post descriptions to your company's social pages and encourage employees to share within their individual networks, as well. Paid promotion and geo-targeting can help you execute your strategy even more as you position your message in front of a specific audience. Ultimately, social media is about joining the conversation—talk up your opportunity, but also remember to listen. Monitor engagement, responding promptly and genuinely to any follow-up questions about applications, deadlines and the like. Doing so can help you assure potential candidates that their resumes won't be doomed to some dark hole, never to be viewed by a live body.
At the end of the day, the key to effective recruiting is "selling" your offer of employment. After all, you believe in your company, you believe it's a great place to work. So, your goal is simply to convey that passion to your next all-star employee.